A SOLDIER turned model loves guns so much she had a pink assault rifle at her wedding.
Orin Julie, 27, has won an army of fans on Instagram by posing with high-powered weapons while wearing combat-themed outfits.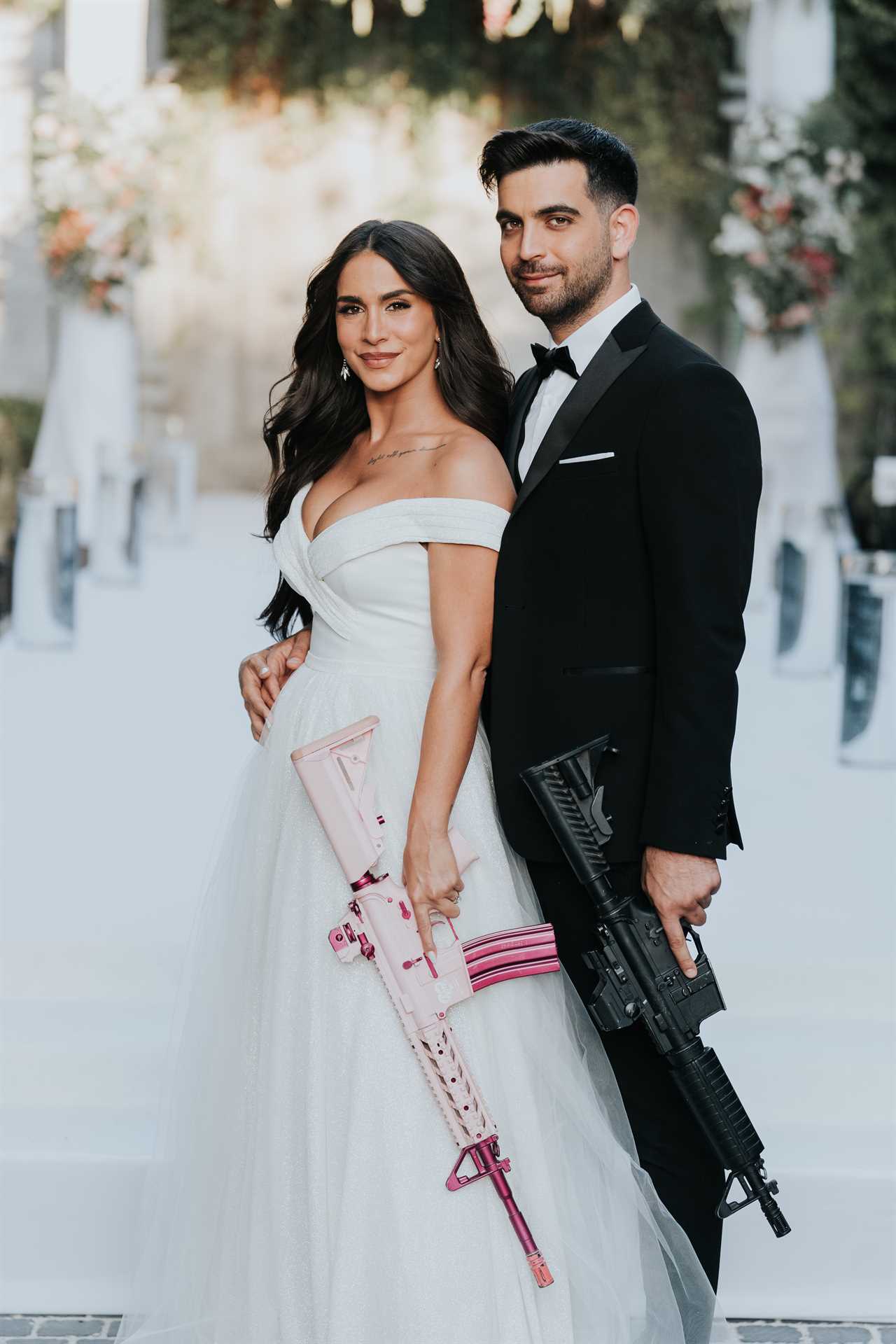 Ex-soldier Orin Julie had a gun-themed wedding to Gal Emanuel in Israel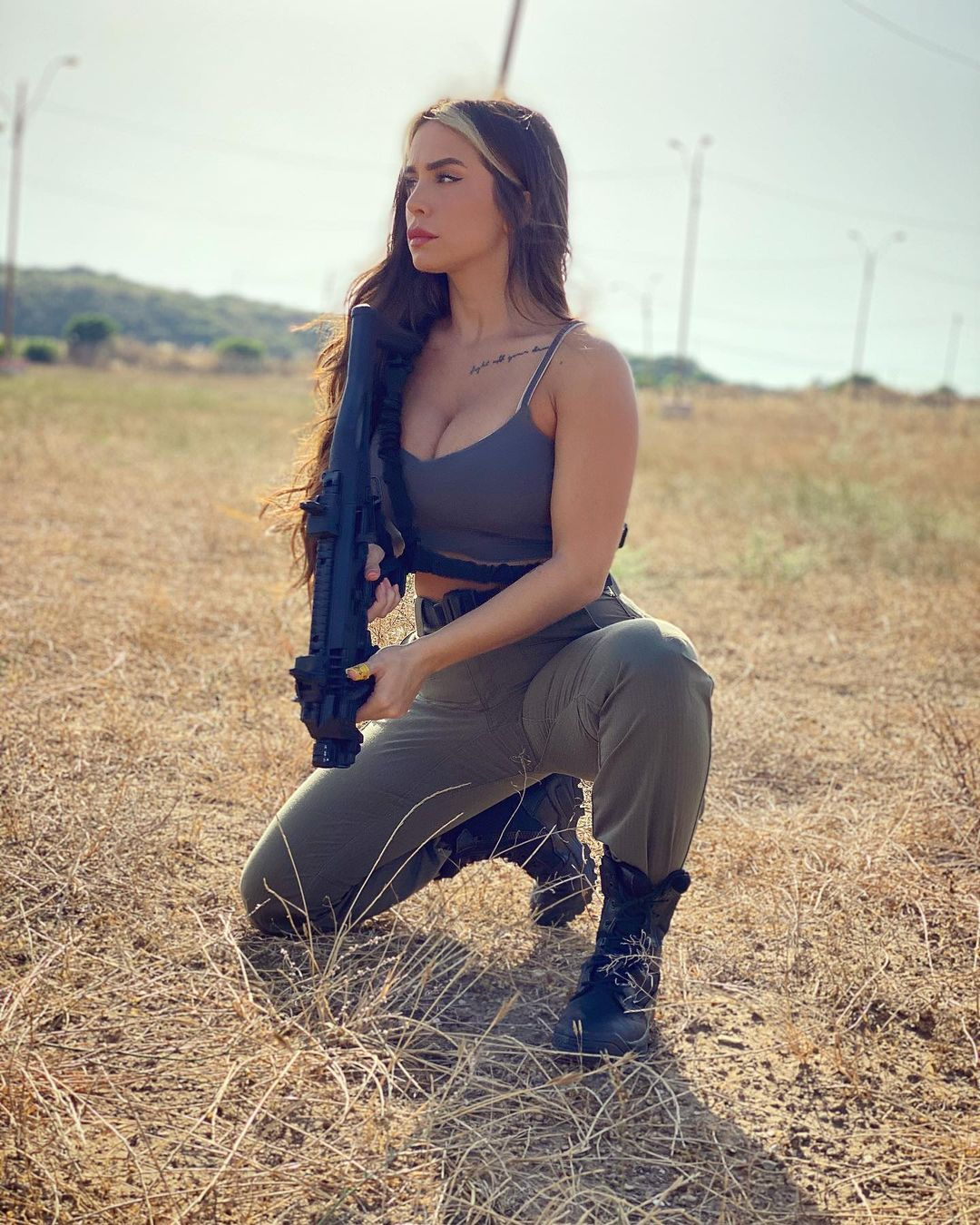 Orin is known as Queen Of Guns to her army of Instagram admirers

And she recently shared glamorous photos from her gun-themed wedding bash – complete with his'n'hers rifles.

The Israeli fitness influencer walked up the aisle with a pink gun while husband Gal Emanuel, 29, had a black one.

Orin said as soon as she started planning the wedding there was no doubt it would involve her passion for firearms.

Gal went along with the theme – even though he is not a big fan of guns.

Orin, also a shooting instructor, said: "My nickname is 'Queen Of Guns' – I had to have firearms at my royal wedding.

"My husband isn't very interested in firearms, though sometimes he shoots with me at the range.

"I know it's surprising and you would think that I'd only date someone like me, who's a gun lover.

"But he knows how important it is to me and how much I love firearms, and we thought about how can we could add them into our wedding."

Although she would have loved to use the real thing at the ceremony, the couple decided to use air-soft guns instead.

She said her guests loved taking pictures with the weapons.

Apart from the unusual theme, it was a traditional Jewish wedding with a chuppah canopy.

Orin said: "People were very happy to hear our story.

"We had around 400 people – in Israel that counts as a small wedding!

"Everyone enjoyed posing with guns. It was something very different.

"People were shocked at first but really enjoyed it later."

In October we told how a Ukrainian sniper dubbed Joan of Arc got married on the frontline while clutching a machine gun.

And in 2018 we reported a bizarre mass wedding where 300 couples toting AR-15 rifles exchanged vows in Pennsylvania, US.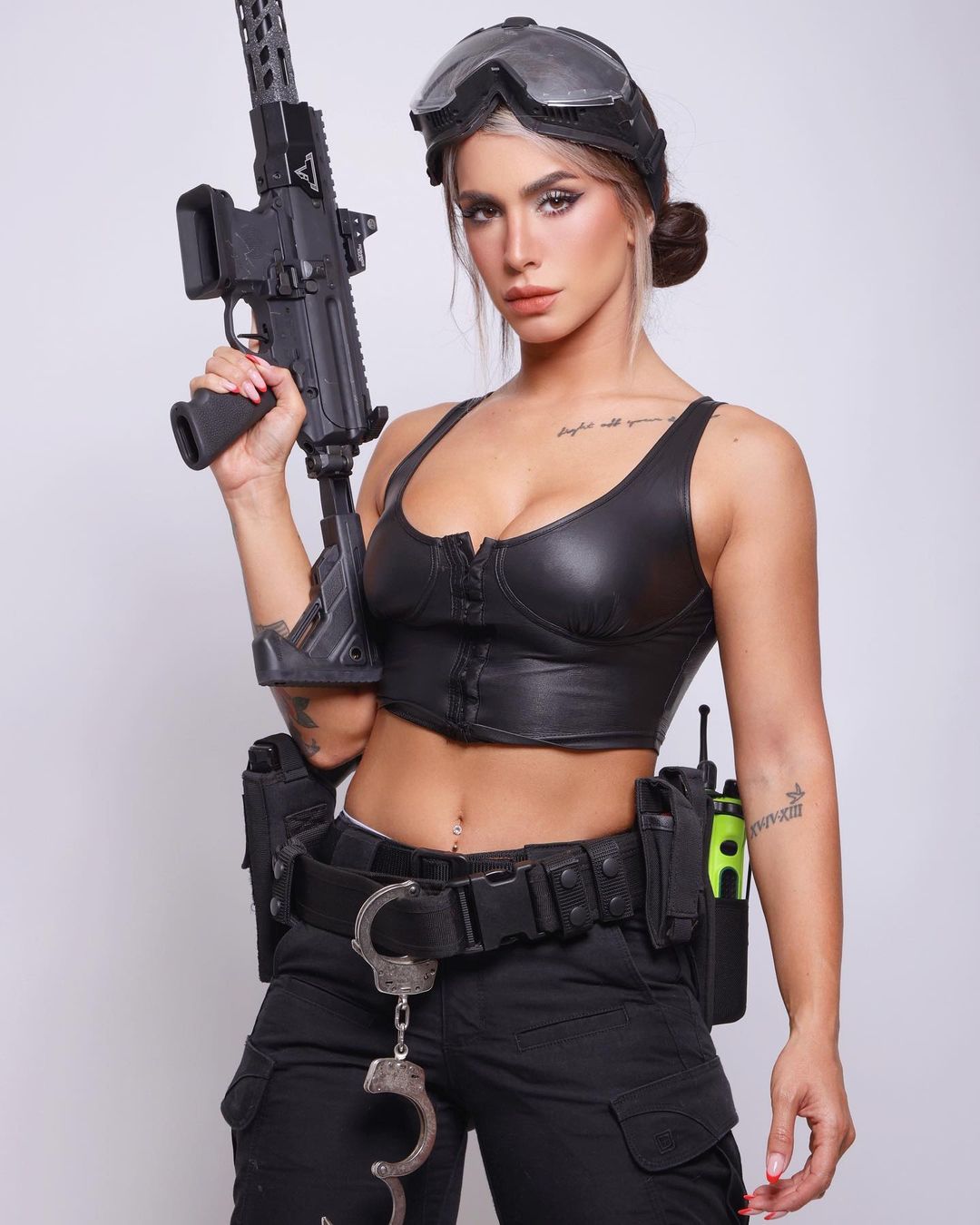 Shooting instructor Orin regularly poses in sexy outfits while holding firearms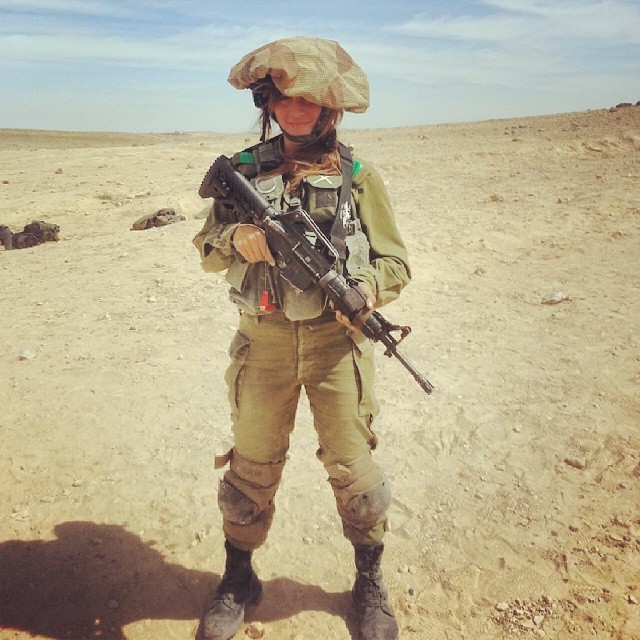 Orin pictured while serving in the Israeli armed forces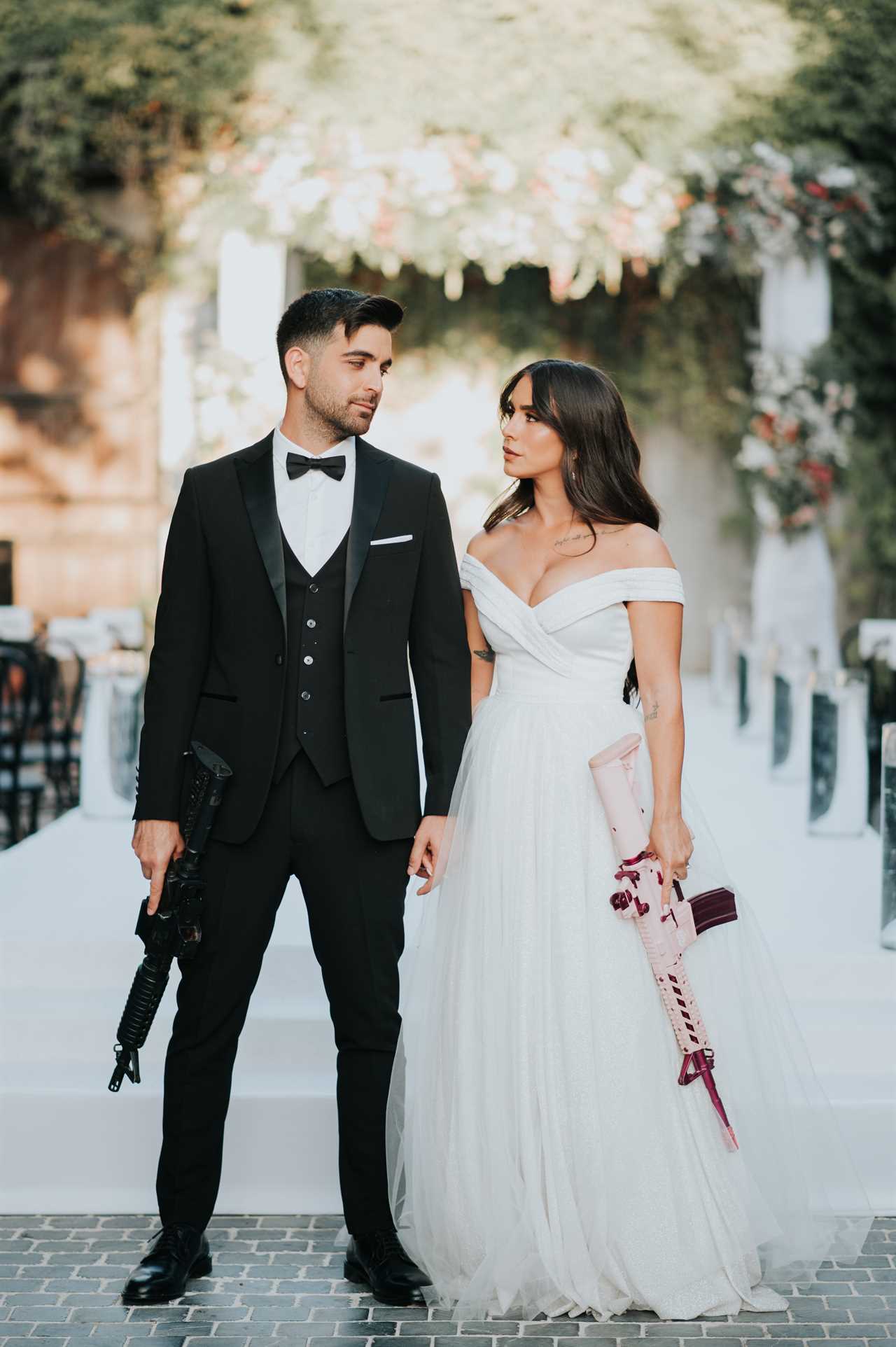 She walked up the aisle with a pink rifle while Gal had a black one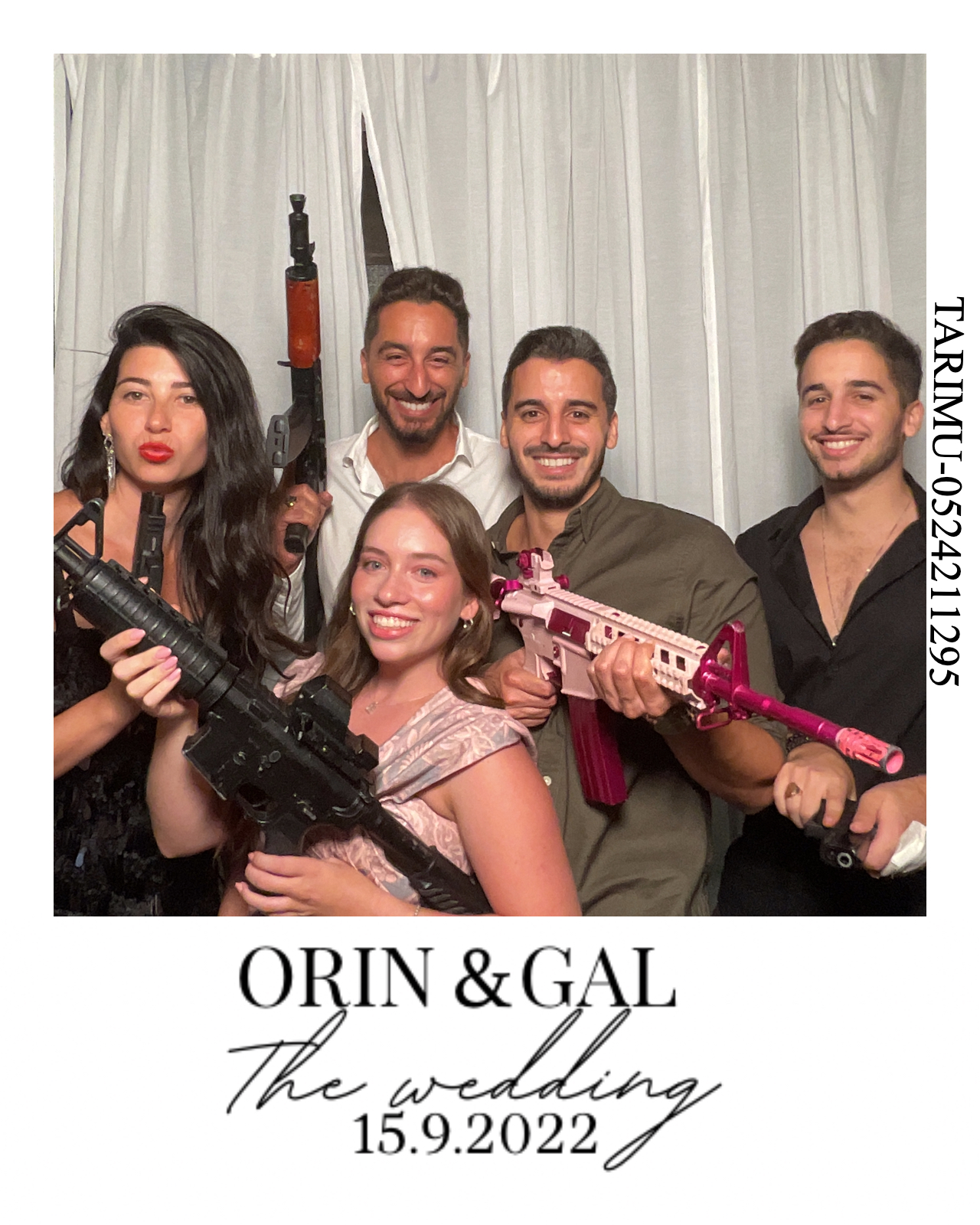 She said wedding guests loved posing with an array of weapons
Did you miss our previous article...
https://thecelebreport.com/royalty/kate-middleton-dazzles-in-a-red-suit-as-she-joins-prince-william-at-starstudded-gala