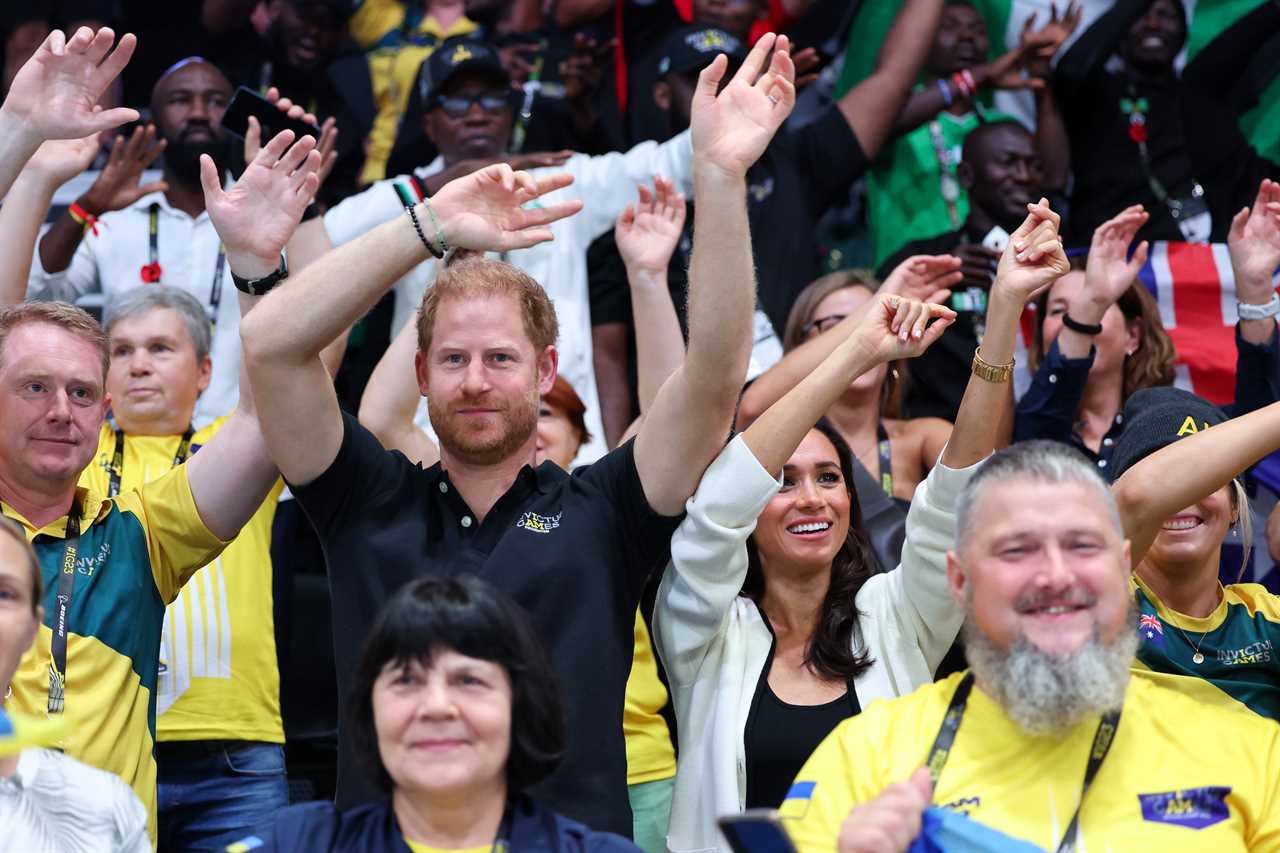 Meghan Markle and Prince Harry were all smiles as they arrived to watch the thrilling wheelchair basketball games at the Invictus Games in Germany.
A Warm Welcome from Fans
The Duke and Duchess of Sussex, known for their love of sports, were greeted with enthusiasm by fans as they entered the sports arena in Dusseldorf.
Excitement in the Air
Harry and Meghan couldn't contain their excitement as they took their seats to watch the match between Ukraine and Australia. The couple seemed to be thoroughly enjoying themselves, joining the crowd in waving their hands in the air.
An Evening of Celebration
Prior to attending the basketball games, Meghan joined Harry at a reception for the athletes and their loved ones. The evening was filled with music, entertainment, and traditional German food.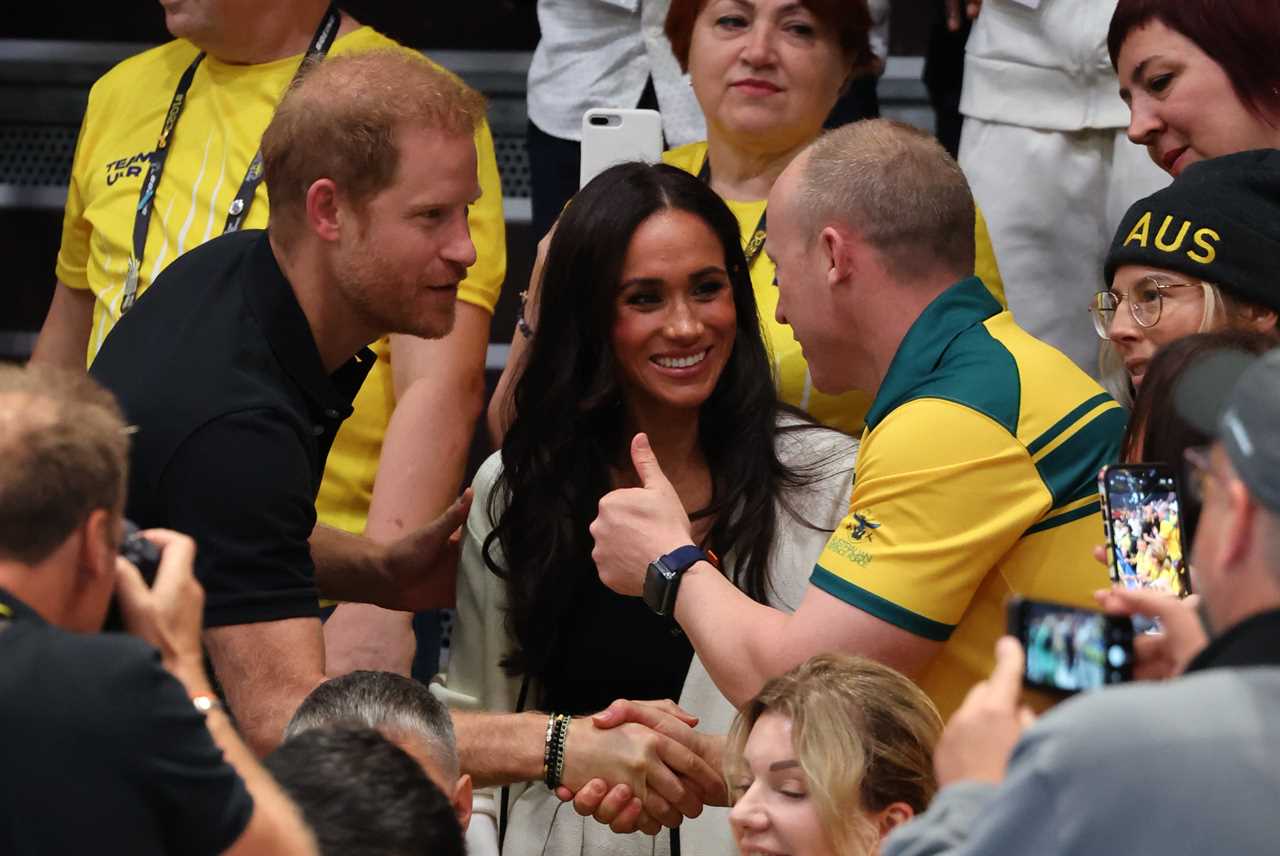 Reunion After a Week Apart
Meghan and Harry, who had been apart for almost a week, were reunited in Germany. Harry had traveled to the UK for a charity event and a vigil at the final resting place of his grandmother, Queen Elizabeth. Meghan shared that she had to make sure their children, Archie and Lilibet, were settled before joining Harry in Germany.
A Memorable Speech
During the evening reception, Meghan took the stage and apologized for being "a little late to the party." She explained that she had to attend to the children before flying to Germany. The Duchess expressed her excitement about being able to participate in the Invictus Games and congratulated the athletes on a successful start.
The Invictus Games
The Invictus Games, dedicated to disabled military veterans, showcase a variety of sports and challenges. The games are set to last for a week, with a closing ceremony that promises to be "very emotional."
While Meghan and Harry enjoy their time at the Invictus Games, their children Archie and Lilibet remain in the US.