THE Duchess of Sussex lends a hand folding clothes at a homeless shelter for pregnant women.
Meghan, 41, smiled as she helped volunteers at the Harvest Home centre in Los Angeles.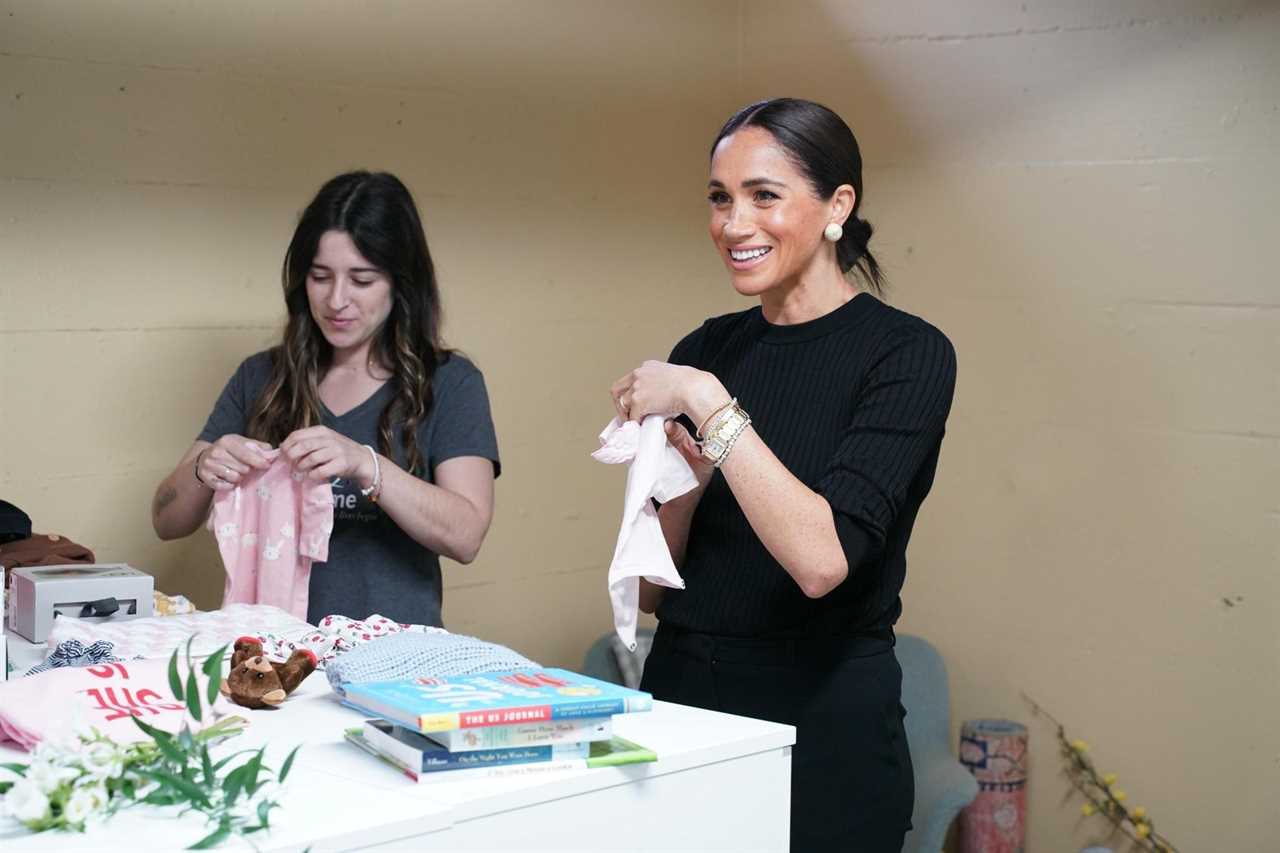 Meghan Markle helped out at a homeless centre for pregnant women in Los Angeles

She dressed all in black for the visit, with a £3,390 black cashmere coat from Max Mara.

Her group, which visited during International Women's Day, was later pictured leaving trendy vegan Mexican restaurant Gracias Madre in West Hollywood.

A statement on Meghan and Harry's website Archewell said: "As an advocate for women's rights and supporter of mothers and families in need, Meghan, The Duchess of Sussex and the Archewell team ­celebrated the women of Harvest Home by creating a pop up baby boutique, hosting lunch from a female owned restaurant, and making a donation to the organization."

Meghan, who has supported the shelter in the past, said: "When we consider how vulnerable any mother feels during the fragile time of pregnancy, we gain perspective about how especially difficult it can be for pregnant women of color and those who come from under- resourced communities."

This comes after Meghan and Harry's daughter Lilibet was christened at an intimate ceremony in California last week.

Around 25 guests gathered to celebrate the occasion on March 3 – and members of the Royal Family were invited but chose not to go, PEOPLE reports.

The Sussexes allegedly asked King Charles, Camilla, Prince William and Kate to be there but they declined the offer, according to a source.

Instead, the duke and duchess were joined by three-year-old son Archie, Meghan's mum Doria Ragland, Lili's godfather Tyler Perry and between 20 and 30 close friends.

They are said to have enjoyed an afternoon of food and dancing following the ceremony at their home.

A spokesperson for the couple told PEOPLE: "I can confirm that Princess Lilibet Diana was christened on Friday, March 3 by the Archbishop of Los Angeles, the Rev John Taylor."

It is the first time Lili has been publicly referred to as a princess.

The 21-month-old will use the title in formal settings but not in everyday conversation, it is understood.

Harry and Meg are thought to be keen not to deny their children their birth-right, but allow them the chance to decide for themselves whether to drop or keep using their titles when they get older.

As the children of a sovereign's son, Archie and Lili are automatically a prince and princess and now have an HRH style if they choose.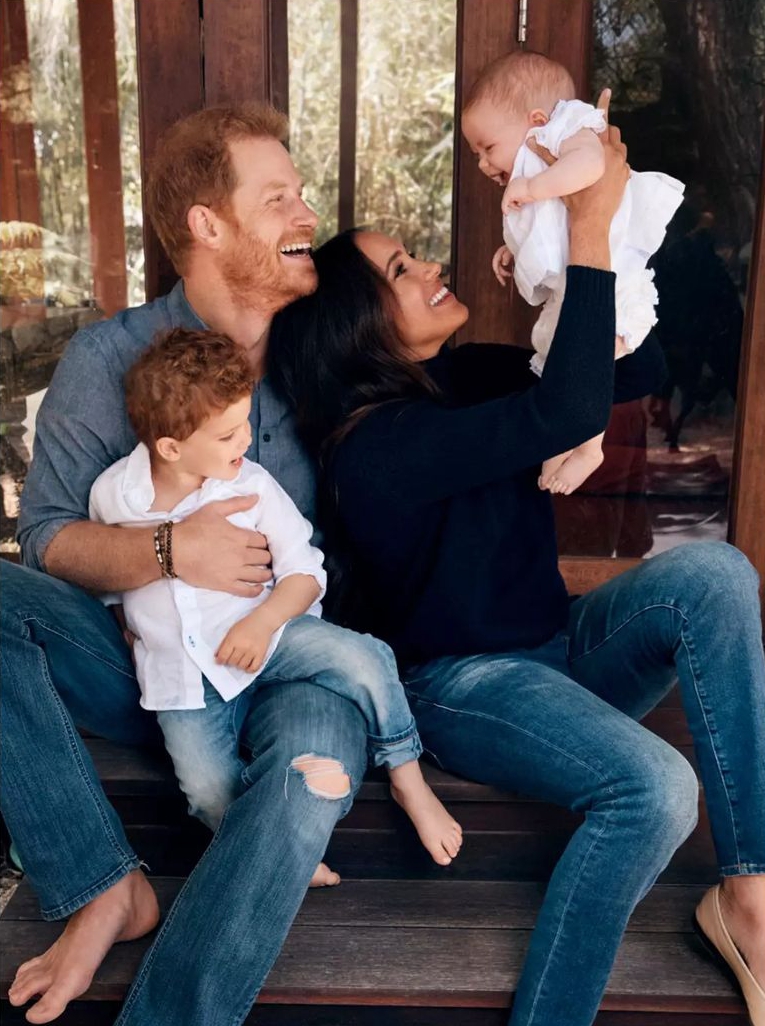 Harry and Meghan had Lilibet christened in Los Angeles