NOW, call me unromantic but whenever I see a nice-looking bath, in goes the Radox and out pops the measuring tape.
"Hmmm", I think, rubbing my soapy little thighs with venereal anticipation, "Is this roll-top big enough to have sex in?"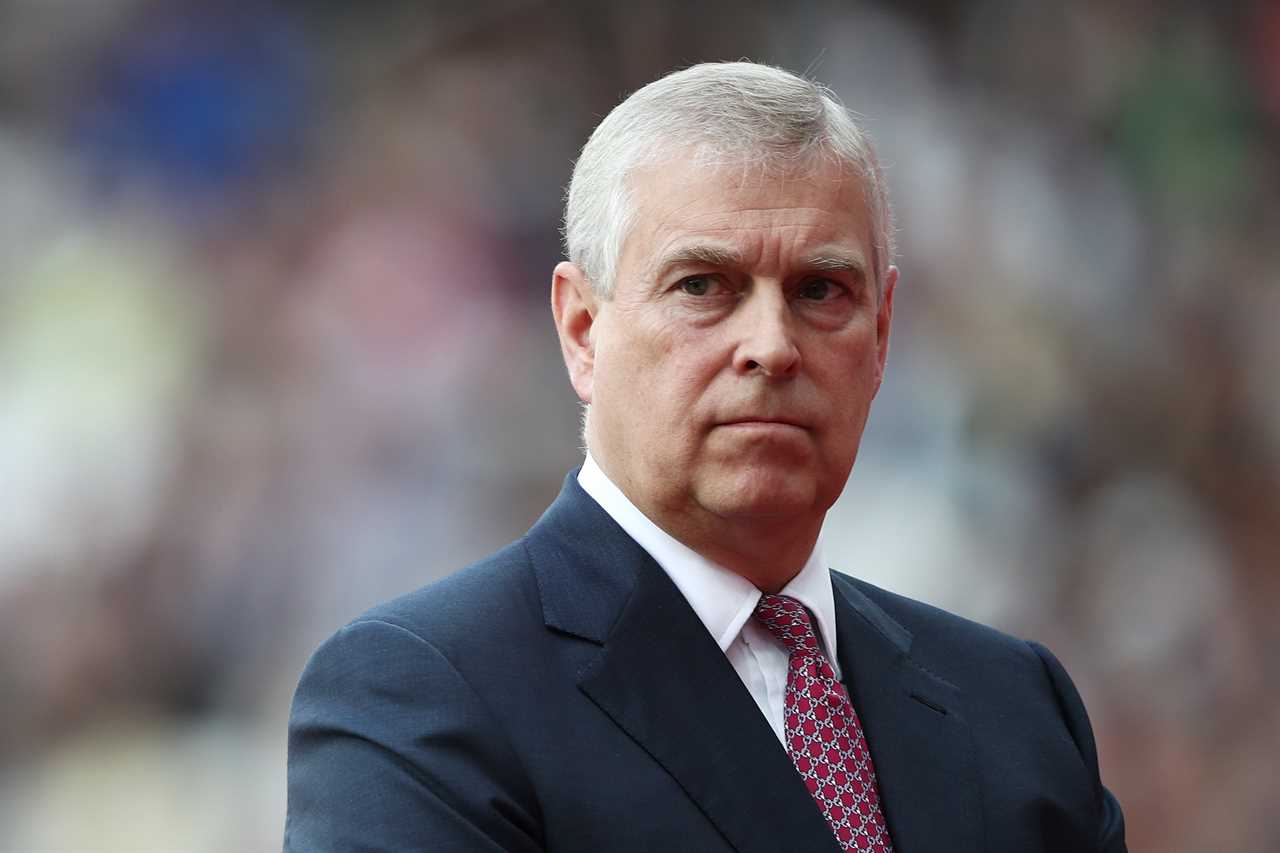 Prince Andrew is an entitled buffoon whose reputation will never be rehabilitated – he's a one-man PR disaster



Andrew with Virginia Roberts, 17, at Ghislaine Maxwell's London townhouse in 2001

If not, time for a bigger bath, or smaller partner.

And woohoo, I'm not alone!

Prince Andrew, his pals would have us believe, is very particular about his bathtime escapades.

In what could have been a spoof front page, on Saturday the Daily ­Telegraph printed a photo of two fully dressed adults sitting in a bleak, white-tiled bath, wearing Prince Andrew and Virginia Giuffre masks.

According to Ghislaine Maxwell's brother, Ian, this is the photo that proves the Duke of York didn't ­sexually assault Virginia when she was just 17.

None of this is a joke (except the opening four paragraphs).

The photograph is as sick as it is surreal.

It was released after claims emerged that the Duke hopes to overturn the multi-million-pound settlement he struck with the now 39-year-old Ms Giuffre last February.

She accused Andrew of ­raping and sexually abusing her three times in 2001, with the first incident alleged to have taken place at Maxwell's mews house in Belgravia, central London.

In a 2011 interview, Virginia claimed she and the Duke got into the bath where "he started licking my toes, between my toes, the arches of my feet" before they went into the ­bedroom and had sex.

(Trust me, writing this is every bit as grim as reading it)

"I am releasing my photographs now because the truth needs to come out," said Ian Maxwell.

"They show conclusively that the bath is too small for any sort of sex frolicking."

As preposterous statements go, this is up there with Pizza Express, Andrew's chubby little fingers being Photoshopped and his trauma-induced inability to sweat.

Incredibly, the ­measurements of said bath have also been released (1,359mm x 380mm, for bathroom interior fans).

Last year, the Duke paid his accuser an estimated £12million to settle her civil claim against him, while also admitting no liability.

Don't you hate it when you pay a total stranger — a woman you absolutely categorically do not remember — twelve million quid? Livid.

Now, as part of the Great British Rehabilitation, Andrew is said to be consulting lawyers to see if he can clear his name.

It comes after Ms Giuffre dropped a separate sexual abuse claim against Alan Dershowitz, a US lawyer, ­admitting she "may have made a ­mistake" in claiming he had abused her as a teenager.

There appears to be a concerted effort by everyone's least popular royal to rehabilitate himself in the eyes of his ­subjects.
Distinctly creepy
But, as has always been the case with this entitled buffoon, Andrew — who reminds us daily precisely how little an expensive education can get you — is a walking, talking, one-man PR disaster.
"Randy Andy", a moniker Andrew was given back in the day with a sort-of knowing roll of the eye, now looks distinctly creepy.
Long before any of us gave two hoots about the planet, this was a man racking up Air Miles faster than you could say "Virgin Atlantic".
His car-crash BBC interview with Emily Maitlis surely constitutes the most misguided foray into British ­television of all time.
And, however much Andrew might protest his innocence, however much he might insist he's a wronged man, the fact is he benefitted, financially or/and otherwise, from his friendship with the late US billionaire paedophile Jeffrey Epstein.
And there's no coming back from that.
Bathtub or no bathtub, Andrew will never be squeaky clean.
Fearne is right on weighty issues
GOOD on Fearne Cotton for calling out the body-shamers – male AND female.
The former Radio 1 star said she'd been trolled for looking underweight, "knobbly-knee'd and spindly" after posting a completely innocuous mirror selfie, which showed that us women can be our own worst enemy.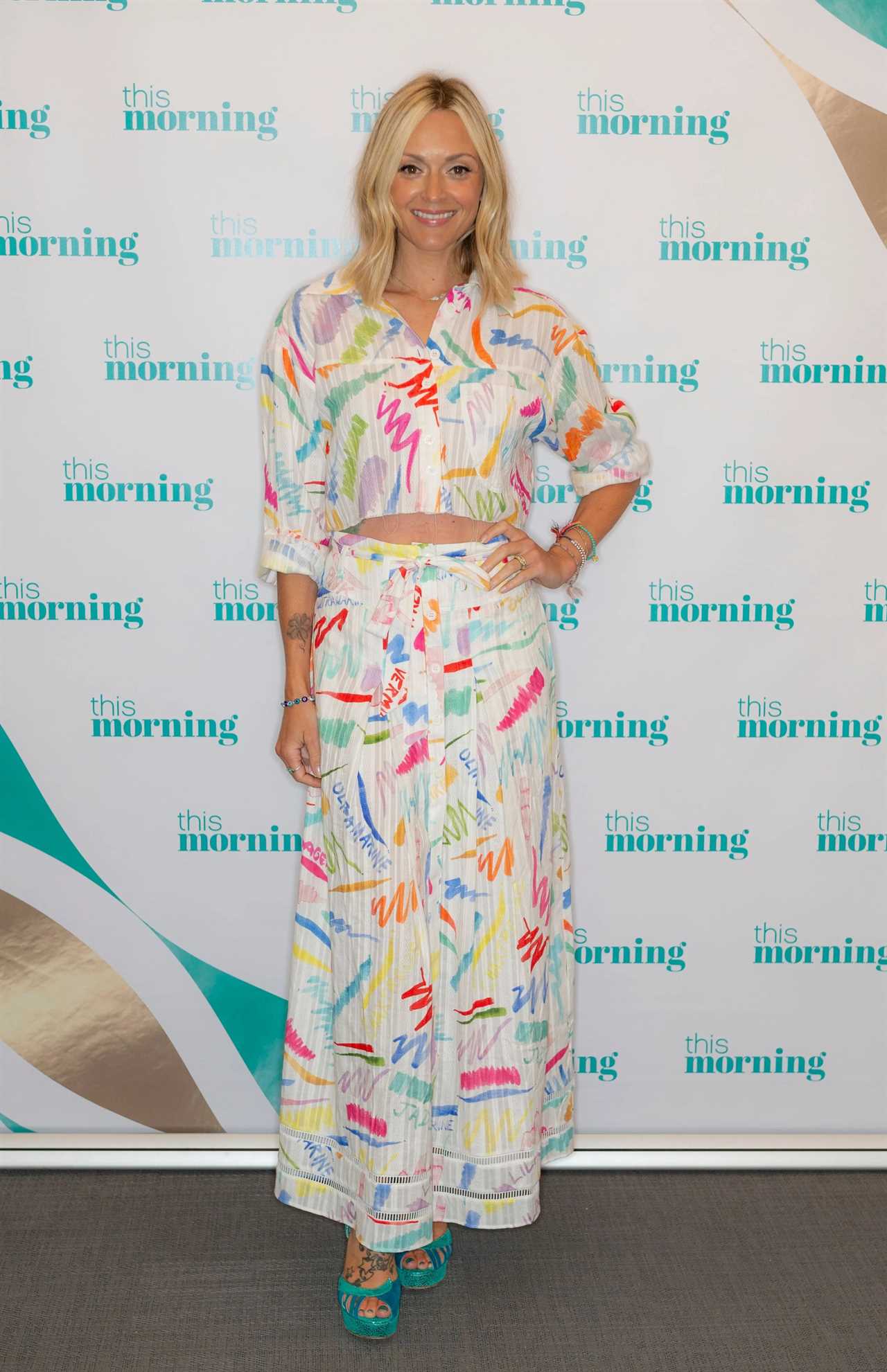 Fearne Cotton has been calling out the body-shamers – male AND female

Why any woman would bother to comment, negatively, on another's weight is as baffling as it is depressing.

Fearne wrote: "Sometimes I think I can't be ar*ed to respond to the insane amounts of noise on here, but when it comes to judging bodies I feel something has to be  said.

If we are judging other people's bodies or making accusations, we are driving a narrative that women have to look a certain way to be accepted.

"This sort of attention is not cast upon men, ever."

She is absolutely right.

Fearne battled bulimia in her twenties.

As anyone who's suffered with an eating disorder will testify, those scars don't heal overnight.

Any kind of comment on looks is, at the risk of sounding like a therapist, triggering.

Women need to look after their own.
Nadhim shirks blame
MUCH like going shopping when ravenous, or sending an angry text when hormonal (I can say this, I'm a woman), Nadhim Zahawi proves why you should always sleep on it.
The sacked Tory party chairman's farewell letter read like an Oscars acceptance speech crossed with an Apprentice audition.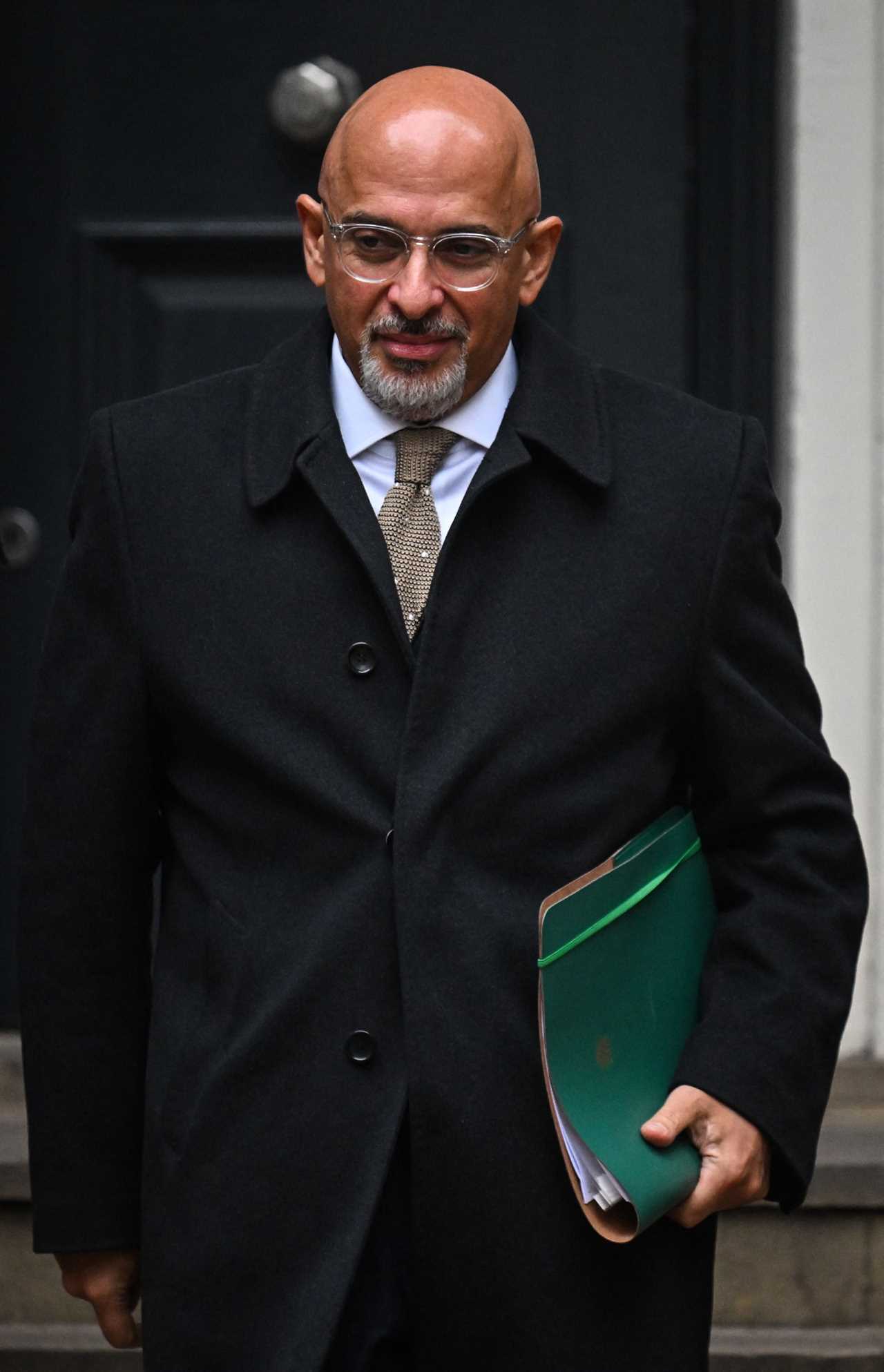 Disgraced ex-Tory party chairman Nadhim Zahawi

"I arrived in this country fleeing persecution and speaking no English," he wrote, a gentle reminder of how useless and privileged the rest of us truly are.

Like a paragraph from LinkedIn, he added: "I take particular pride in two achievements in government. First the vaccine rollout. This saved huge numbers of lives.

"The second was my role in the mourning period for Her Late Majesty Queen Elizabeth II."

Because, without Nadhim, the poor Queen would, presumably, still be six feet over.

Taking absolutely no responsibility whatsoever – nor apologising for his tax affairs – he then blamed the Press (particularly a headline in the Independent) for forcing him out.

Those bastards, exposing ministerial wrongdoing!
Odds on a loser
IS this a worrying sign of things to come?
The BBC is reportedly considering dropping the daily racing tips from Radio Four's flagship Today programme.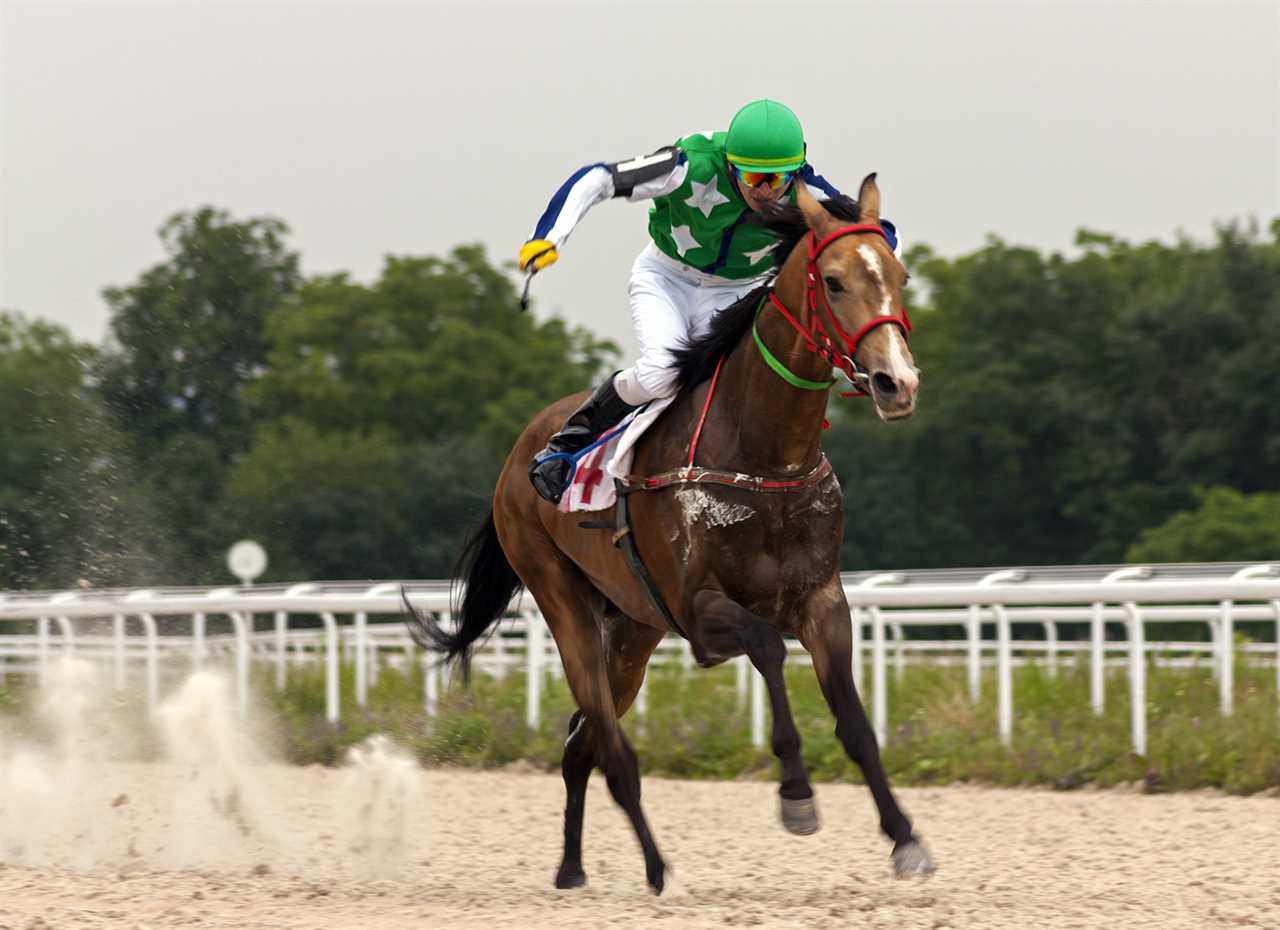 The BBC could drop daily racing tips from the Today programme

While no official reason has been given, of 566 horses picked last year, just 108 were winners – so listeners would have been £69 down if they had placed £1 on each favoured runner.

In our ever-nannied state, is the Beeb bracing itself for its first compo claim?

And will we soon all be gambling with match-sticks?

Bookies beware . . .
The real frocky horror
OH, Christine. In a delicious example of glass-house-stone-throwing, Christine Hamilton – the wife of disgraced ex-Tory MP Neil – was embarrassingly exposed, quite literally, by the internet yesterday.
Wading stiletto-first into the Sam Smith pop video row and the fact it has no age restriction on YouTube, she tweeted: "Had never heard of #SamSmith and I wish I hadn't now, but his obscene, debauched pornographic video will be seen by impressionable young children who deserve better. He should be ashamed of himself seeking publicity in this damaging way."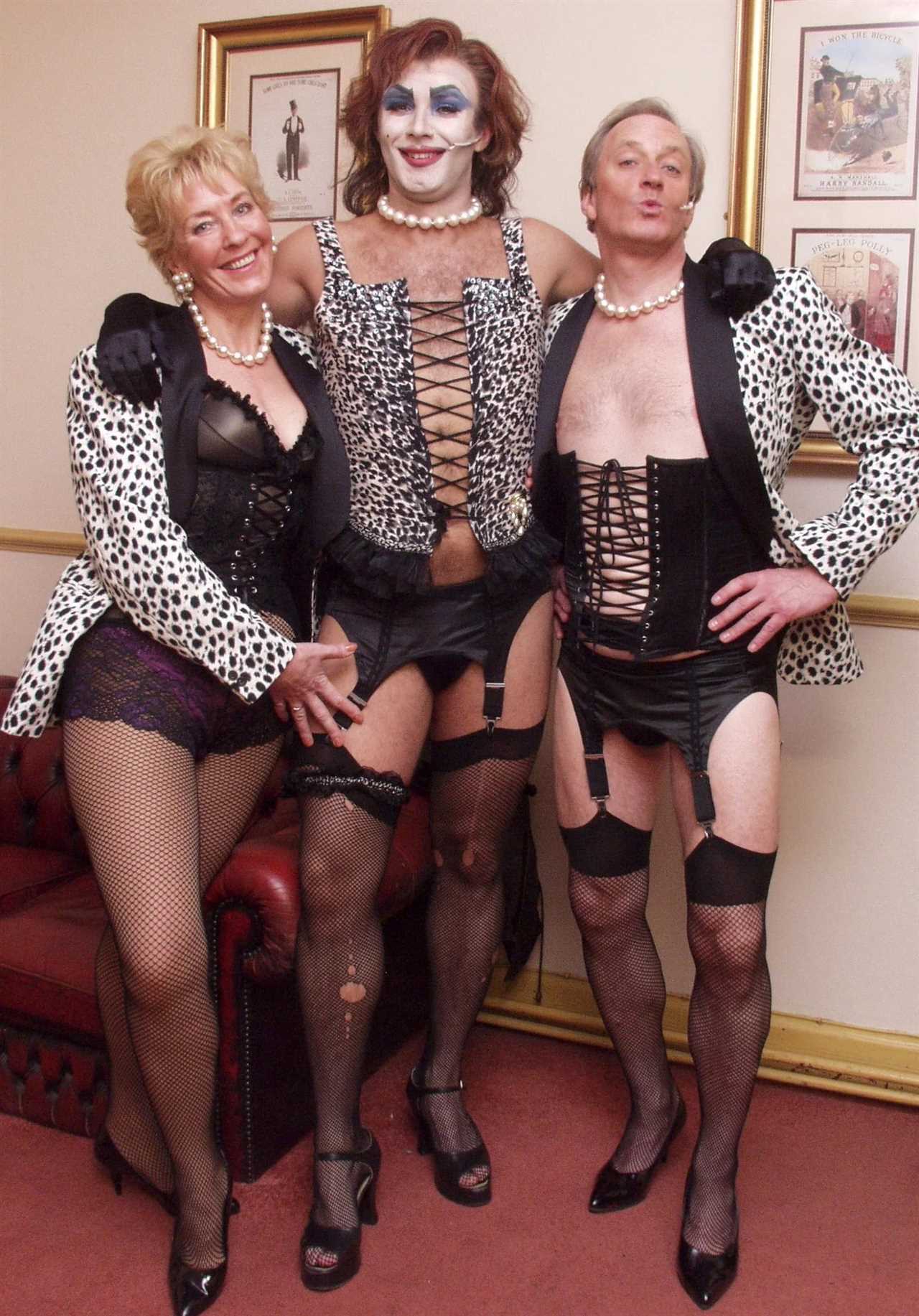 Christine and Neil Hamilton with their co-star in 2002

Queue Twitter doing what it does best, and posting this shot.

Yup, in an unfortunate lapse of memory, Christine had evidently forgotten the fact her husband played a transvestite in The Rocky Horror Show touring musical in 2002.

Put it away, Christine: impressionable kids are eating their cornflakes as they read this.
An anti climax
JUST when you thought 2023 couldn't get any worse, East London's Vagina Museum has announced it is closing.
"Sad news", a representative tweeted to its 175,000 labia-loving followers yesterday.
"We've received notice to vacate our premises at Bethnal Green by the end of this week. In our time, we've demonstrated just how much the world needs and wants a Vagina Museum."
Well, quite. And today the world is a darker place.
To be fair, museums are places intended to celebrate the past.
Vaginas – despite men in wigs in prison and gender-neutral awards dos – are very much the future.
No wonder someone, probably a man, called time.
The poor, forlorn Vagina Museum – which, sadly, will no longer be able to boast exhibitions such as "Periods: a history" and "Vulva diversity" – signed off: "We're disappointed it has come so soon."
Echoing the sentiments of straight women everywhere.
---
OSCAR-nominee Andrea Riseborough plays a fortysomething, small town booze-lover in her new movie, To Leslie.
Of her "desperate and infuriating" character, Andrea told The Times: "Leslie [has a] zest for life alongside this sort of empty spiritual pit."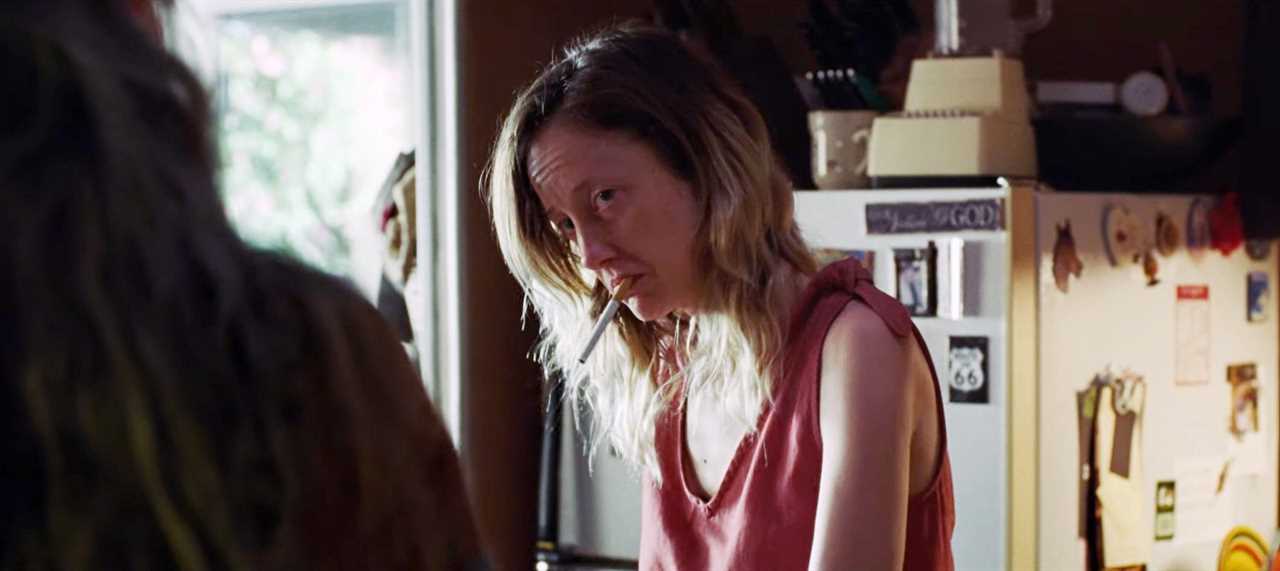 Oscar-nominee Andrea Riseborough in her new movie, To Leslie

Never have I related so hard to a character.
---
META, the tech behemoth behind Instagram and Facebook, is offering employees a "paediatric sleep consultant" in an effort to get people back into work.
Sod the screeching baby. I think most new parents would take a quiet room of beds over any office perk going.
---