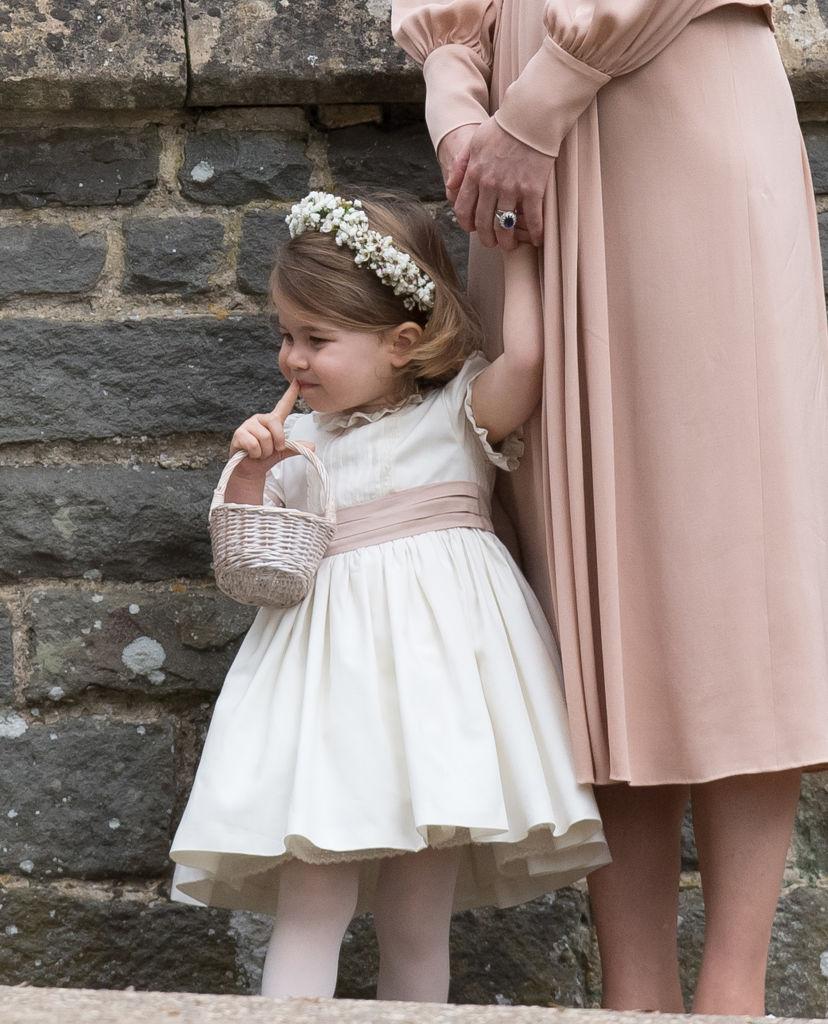 Who Designs Princess Charlotte's Dresses and Where Do They Come From?
Princess Charlotte, following in the footsteps of her fashionable mother Kate, is known for wearing clothing from a variety of luxury brands and designers. One notable designer is Alexander McQueen, whose ivory silk crepe dresses both Charlotte and Kate wore to the coronation of King Charles in May 2023. The young royal also dons pieces from high-street favorites like John Lewis, Next, Zara, Rachel Riley, and Trotters.
What's Princess Charlotte's Style?
From a young age, Princess Charlotte has developed a signature style featuring traditional floral dresses with short puffed sleeves and collars. She often accessorizes with coordinating bows and tights.
How Much Do Her Outfits Cost?
Princess Charlotte's outfits vary in price, depending on the brand and occasion. Luxury labels, worn for royal events, come with a higher price tag. However, she has also sported more affordable pieces. For example, a navy Breton striped jersey dress she wore to the Commonwealth Games was priced at £39 and quickly sold out. Similarly, a £45 floral blue dress she wore to meet her new sibling at the Lindo Wing was a hit among fans and sold out shortly after. Some parents are so enamored with Charlotte's style that they have spent thousands to dress their own daughters like the young princess.
Princess Charlotte's fashionable looks have not only won over royal fans worldwide but have also showcased her adorable personality. From her first day at school to sweet family snapshots, her most heartwarming moments can be found on display.