FORMER England rugby union player Mike Tindall shared a heartfelt message about his father Philip in 2021.
A heartbreaking video in tribute to his father showed the impact Parkinson's has had on the Tindall family.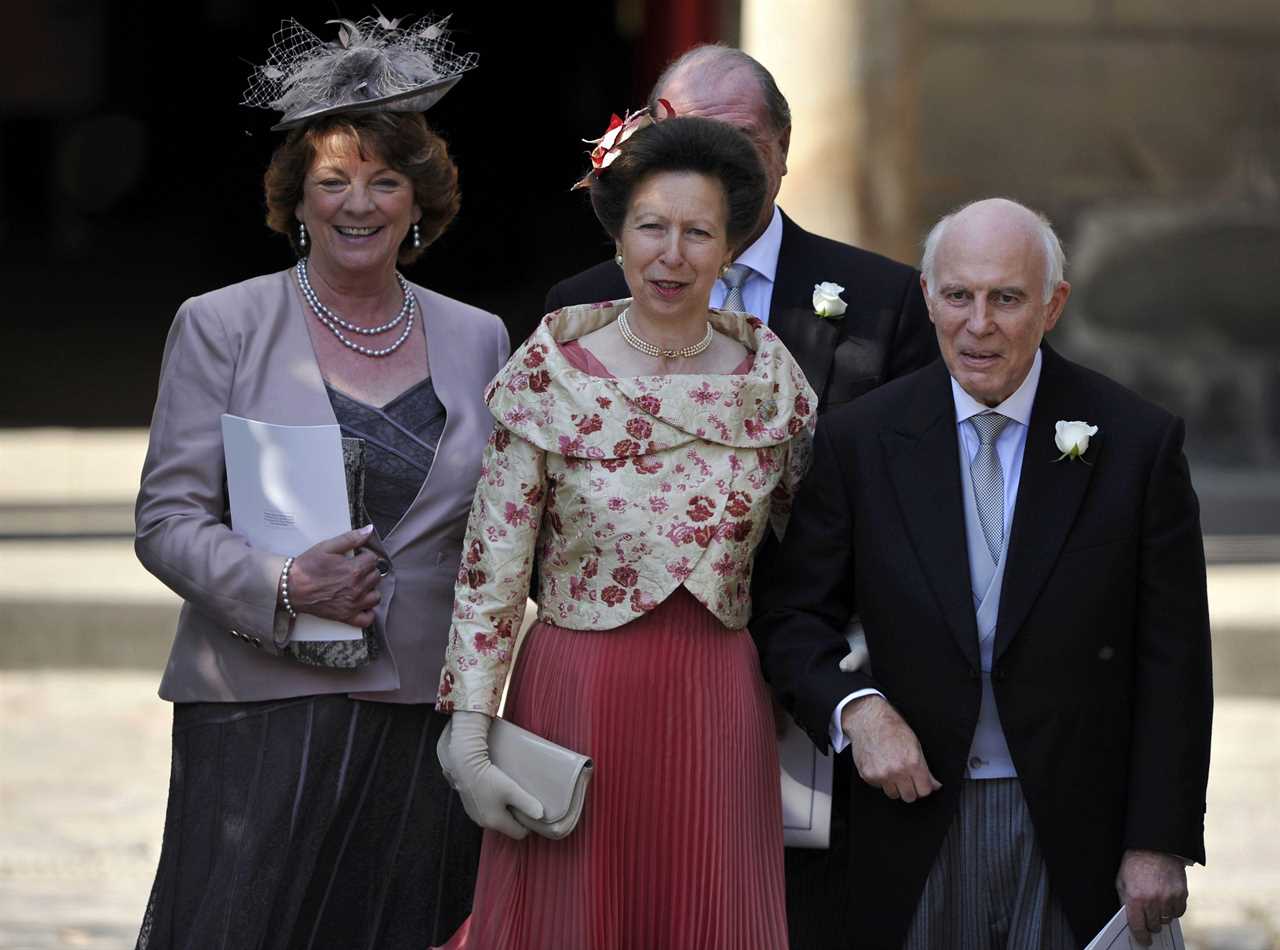 Philip Tindall, right, is a former banker for Barclays Bank who was diagnosed with Parkinson's disease in 2003
Who are Mike Tindall's parents Philip and Linda?
Rugby union superstar Mike Tindall revealed the devastating impact Parkinson's has had on his father and the whole family.
Mike, who is married to the late Queen's granddaughter Zara Tindall, teamed up with the Duchess of Gloucester for a video chat to mark World Parkinsons Day in April 2021.
He revealed that his mother, Linda Tindall, is the primary caregiver for his father.
He said she is "a very stoic, northern lady, who refuses to give her man up", but said he was trying to convince her to accept offers of support.
Philip Tindall
Philip Tindall was a banker for Barclays Bank.
The same year Mike won the world cup in 2003, Philip began experiencing twinges in one of his hands.
He was diagnosed with Parkinson's two years later.
Mike admitted to not really understanding much about his father's condition, later expressing his regret about it.
Speaking with the BBC he said: "I didn't really understand the process of how it deteriorated and how it could end up at that point and that's the sort of one of the things I regret."
Mike described how his father has had a "tough five years", but that the worsening of his condition stretched back 10 years to 2011, when he married Zara.
Mike said: "I would say he's had a really sort of tough five years, maybe even longer actually," he said.
"It's our 10-year wedding anniversary and it was that year that … through his Parkinson's, his spine in his back is obviously curved, and then it caused problems with his discs and then he had to have a wheelchair at the wedding. He could walk some bits of it."
Linda Tindall
Mike's mother Linda used to work as a social worker.
But since her husband's Parkinson's diagnosis and disease progression, she became a full time carer for her husband.
Both Linda and Philip were considered vulnerable during the Covid-19 pandemic, so they did not leave the house for over a year.
He added: "What they've really missed out of this year is my mum's missed companionship really, of being able to go and see someone else, because she doesn't feel now that she's comfortable leaving my dad alone."
Who are Mike Tindall's siblings?
Ian Tindall
Philip and Linda Tindall had two sons together.
Mike and his older brother Ian Tindall.
Not much is known about him, other than that he is older than Mike, being born in 1975.
It is believed that Ian has been married since 2011.