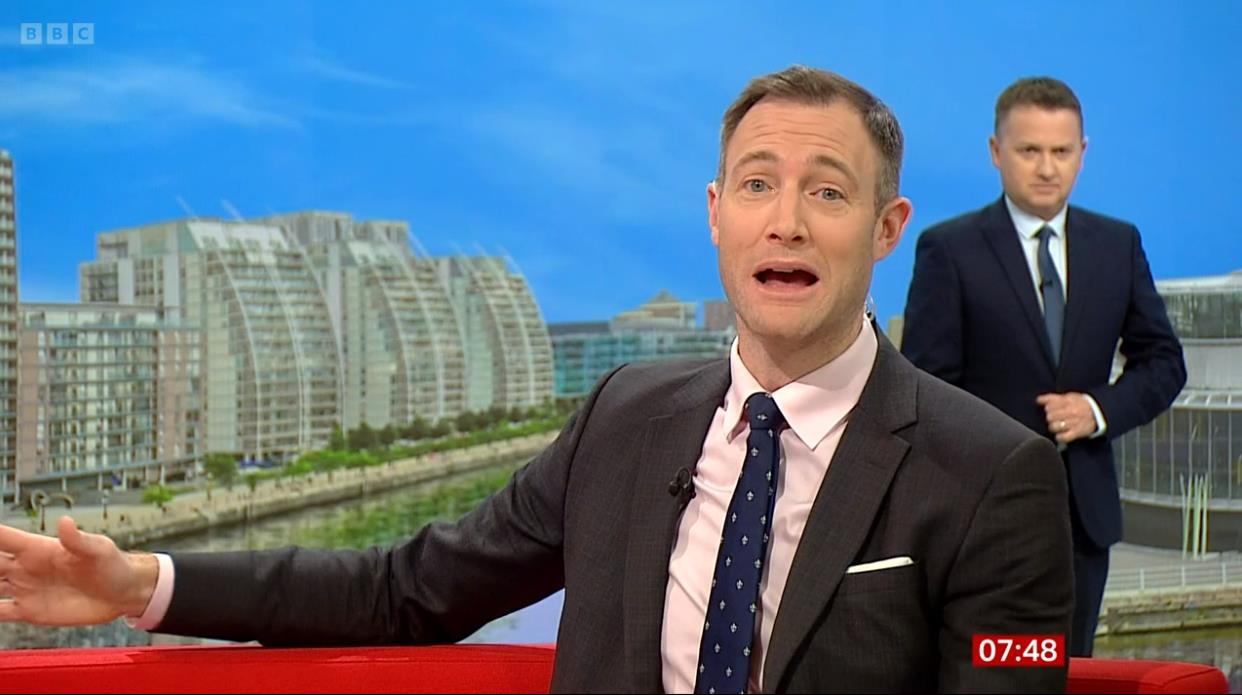 What happened?
BBC Breakfast experienced an awkward blunder recently when the show's replacement weatherman, Matt Taylor, unexpectedly appeared during a live interview. The flagship BBC programme was being presented by Sally Nugent and Ben Thompson, but regular weatherman Jon Kay was missing, as was fan favorite Carol Kirkwood. Instead, Matt Taylor stepped in to deliver the latest forecast.
Blunder caught on camera
During the show, John Watson joined Sally and Ben on the sofa to discuss the latest sports news, including tonight's Newcastle Premier League game against Milan. However, just as John was about to present the sports news on the screen, Matt Taylor was spotted behind him. John jokingly commented, "I think Matt's going to be enjoying it as well, he looks eager, doesn't he?" Sally and Ben couldn't contain their laughter, with Sally reassuring Matt, "It's alright Matt, nobody noticed."
Viewer reaction
While Sally tried to brush off the incident, viewers at home clearly noticed the blunder and found it quite amusing. One viewer commented, "You're so naughty," while another said, "No one noticed, don't worry, joke."
Where to watch BBC Breakfast
BBC Breakfast airs daily from 6am on BBC One and iPlayer.