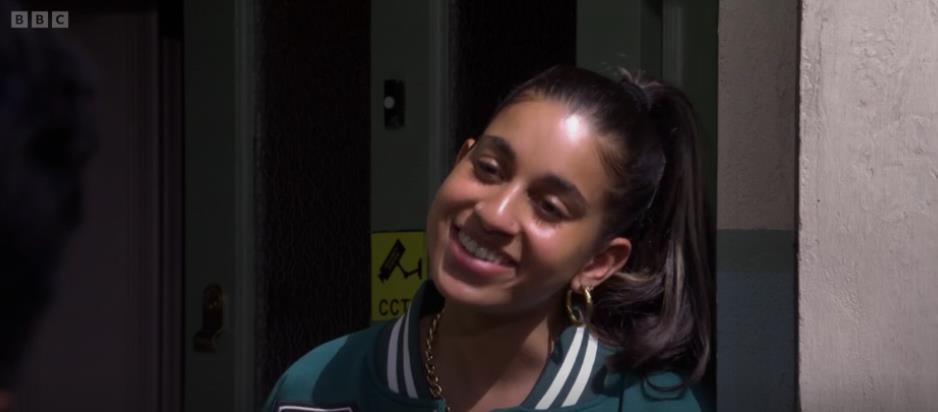 A shocking revelation
During the latest episode of EastEnders, fans believe they may have uncovered the true identity of Avani, the secret daughter of Ravi Gulati. Earlier this year, Ravi was shocked to discover that he had a 14-year-old daughter, Avani, with his ex-partner Priya. However, new clues suggest that Avani may not be Ravi's child at all.
A mysterious past
Priya, Avani's mother, moved them to Albert Square after taking care of their other son, Nugget, when he went missing. Following their eviction, the family found temporary accommodation offered by Suki to keep them close to Ravi. Meanwhile, Priya developed a connection with her husband Nish and has worked hard to maintain their relationship.
A concerning revelation
In Monday's episode, it was revealed that Avani had been absent from school since the beginning of the Covid pandemic. This means she has missed three years of education since the age of 11. Priya admitted to selling Avani's passport due to financial difficulties, leaving her unable to enroll in school.
A surprising twist
Ravi stepped in to help and announced that he had managed to get Avani into Walford High without any documentation. However, Avani expressed her hesitation about returning to school, explaining that she always has to start over whenever her family gets evicted from their flat.
Doubts and suspicions
Fans quickly picked up on the exchanged glances between Priya and Avani, leading to theories that Avani may not be Ravi's daughter after all. Some viewers also questioned Avani's age, as the actress playing her is 23 years old. Online comments suggest that there may be more to Avani's story than meets the eye, and that she might have a different connection to the family.
What's next?
As the plot unfolds, viewers are left wondering if Avani's true identity will be revealed and what secrets Priya may be hiding. EastEnders fans eagerly await future episodes to uncover the truth behind Avani's mysterious past.


Did you miss our previous article...
https://thecelebreport.com/television/towies-chloe-lewis-removes-ex-danny-flasher-from-instagram-grid-after-split