NEVILLE is about to woo his new love interest with a romantic jet ski date on Death in Paradise but not before everyone else gets the chance to have a giggle about it.
In an exclusive first look at the next episode, Neville, played by Ralf Little, looks set to take the next step with his new potential girlfriend Sophie (Chelsea Edge) by taking her on a wild jet ski date.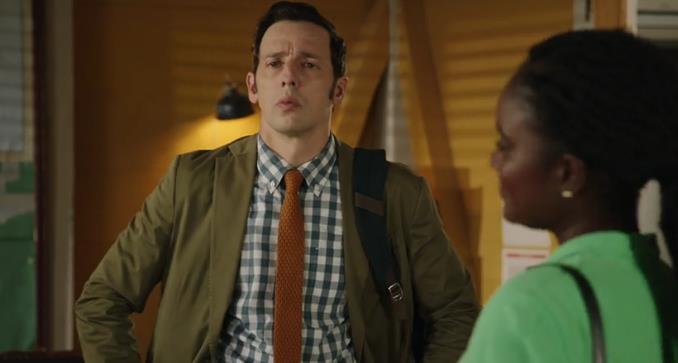 Neville is teased by the Saint Marie police force in new scenes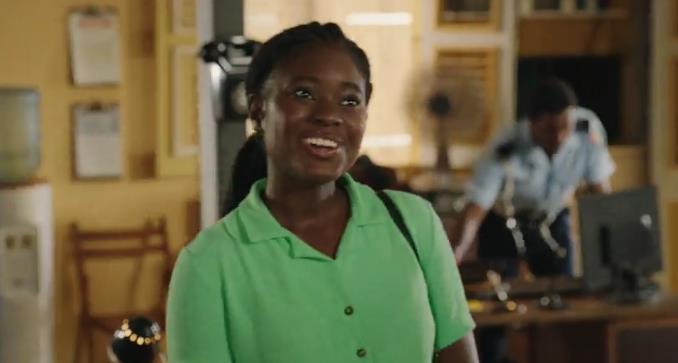 Naomi pokes fun at his jet ski date

But it isn't long until the Saint Marie police team poke fun at him for his plans.

The often sceptical Neville finds himself the butt of the joke amongst his colleagues for stepping outside of the box and trying out new activities.

In the clip, DS Naomi Thomas, played by actress Shantol Jackson, struts into the office with a beaming smile on her face.

She says to Neville: "Sir, are you and Sophie still going jet skiing this evening?"

As Neville's face lights up, he goes to answer Naomi before officer Marlon Pryce quickly intercepts.

He says: "I'm sorry? What did you say?"

Naomi smirks as she tells him: "The inspector and Sophie hired jet skis."

Teasing him further, Marlon laughs and claps his hands together as he remarks: "Oh this I have to see!"

Defending himself, Neville asks: "Why do you say it like that?"

Marlon then brutally admits that he cannot imagine the inspector on a jet ski, telling him: "Well, you know Sir, the thought of you in a jet ski it's…"

"What?," Neville asks back as Marlon scrambles for the right words: "It's funny, I mean."

Poking fun at him a bit more, he lifts his hands to mimic riding on a jet ski in the hilarious moment.

In the upcoming episode, Neville and Sophie are investigating a body discovered in a sealed underground bunker.

While early signs prompt the team to think it could be a suicide a video recording of Kit talking about the future is found on a mobile phone, which prompts questions as to whether all is as it appears to be or whether there is an element of foul play.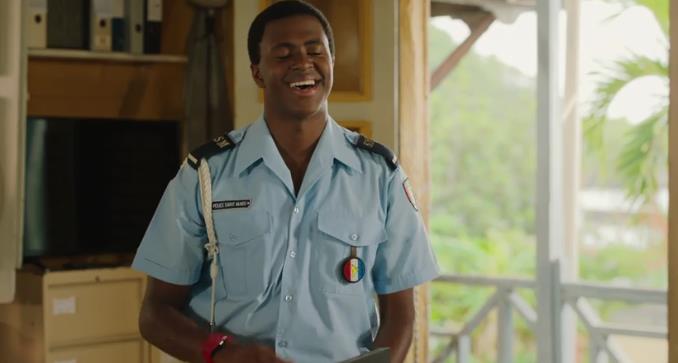 Marlon delights in making a joke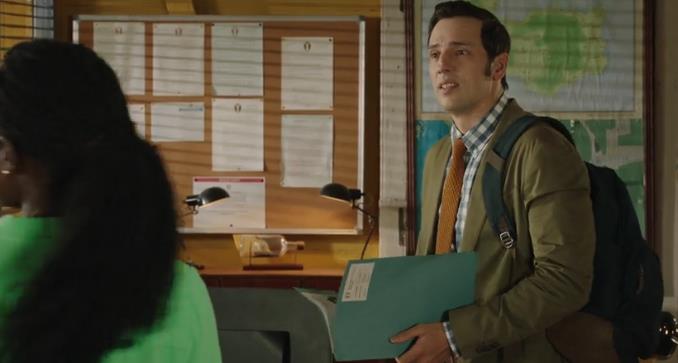 Neville is not best please with the response

Death in Paradise airs tonight at 9pm on BBC One.


Did you miss our previous article...
https://thecelebreport.com/television/priscilla-presley-gives-heartwrenching-update-on-daughter-lisa-maries-health-crisis-as-shes-in-a-coma-at-hospital