WALKING away with a £75,000 investment, Dan Wiseman couldn't help but dream of the future.
But by the time his Dragon's Den episode finally aired a year, the 34-year-old and his business partners had already decided to drop their deal with two of the show's titans.

The Detective Society's Dan Wiseman and Joe Mills appeared on Dragons' Den last yet

Dan and co-founder Joe Mills had appeared on the BBC show to pitch their detective game, but he says they only spoke to the investment team after agreeing to the deal with Dragons Deborah Meaden and Sara Davies.

He told The Celeb Report: "We were told half of the deals on the show don't happen. For us, we differed on strategy and lots of little things."

Despite the "disappointing" ending, Dan says The Detective Society enjoyed a sales boom last year, which was aided by their appearance on the show.

Here, he reveals what really goes on behind the scenes – including why one show tradition is pointless and how an awkward scheduling mix-up meant he had to pull out as best man at his co-founder's wedding.
Wedding Day drama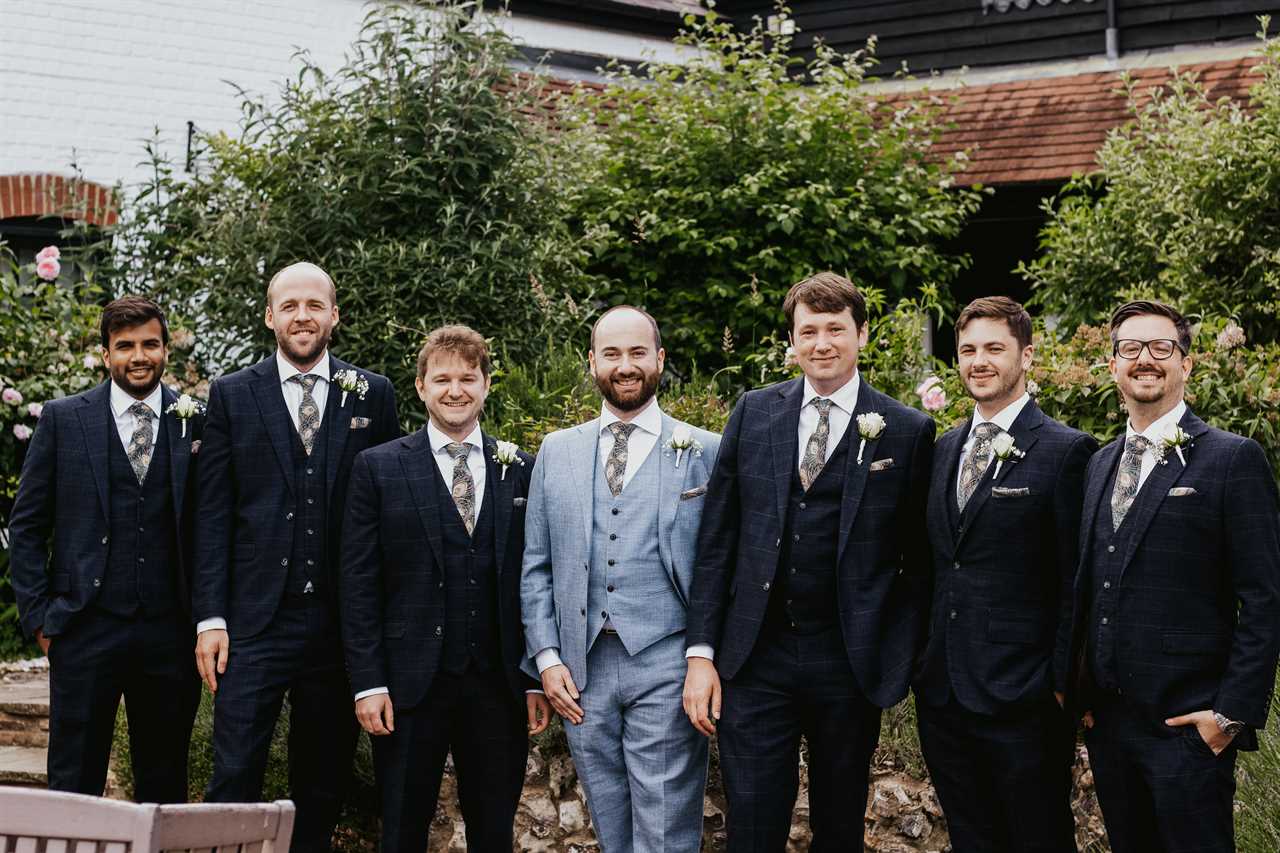 Dan had to forgo best man duties at his co-founder's wedding due to a schedule clash – but they made up for it at a second bash

Dan says there was a "lengthy process" before appearing on the show, with "several rounds of feedback" on their application and "lots of checks" to suss out lies.

He explained: "We needed to supply evidence to prove our claims were accurate and we weren't making things up.

"They were really good at ensuring you told the truth. I even had to send a link to a Forbes article proving a claim I made about the board games boom."

Unfortunately for Dan and co-founders Joe and Tristan Rogers, the filming day booked by the BBC clashed with an important event.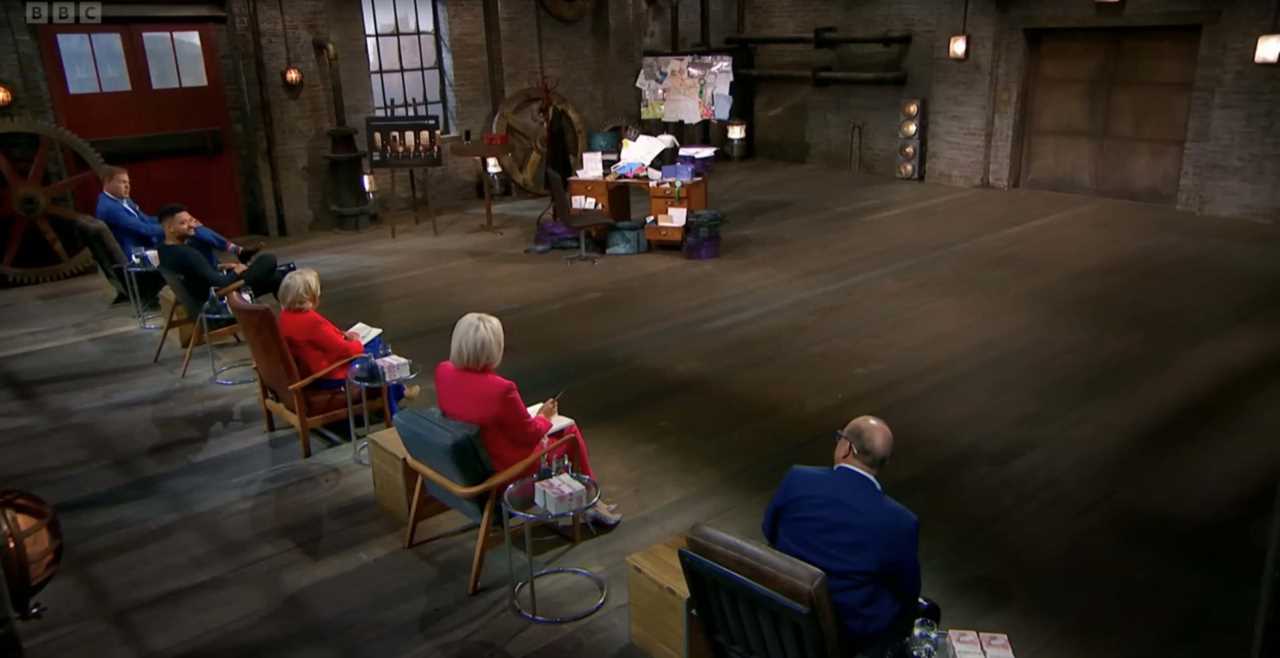 Before getting on the show, Dan says there was a 'lengthy process' of checks

"Dragons' Den didn't know it was on Tristan's wedding day," he says.

"Before they asked us to list the dates we couldn't do and we forgot to list that one.

"We didn't want to say no and risk jeopardising our chances of appearing on the show, so we agreed to it even though I was the best man and Joe was a groomsman."

Fortunately Tristan "wasn't in a bad mood" and "laughed it off".

He added: "The wedding day was during Covid, so he was having a small ceremony and a bigger party later so it wasn't too bad.

"They had a stand-in for me but I did all of the duties at the bigger post-Covid celebration."
Lift blunders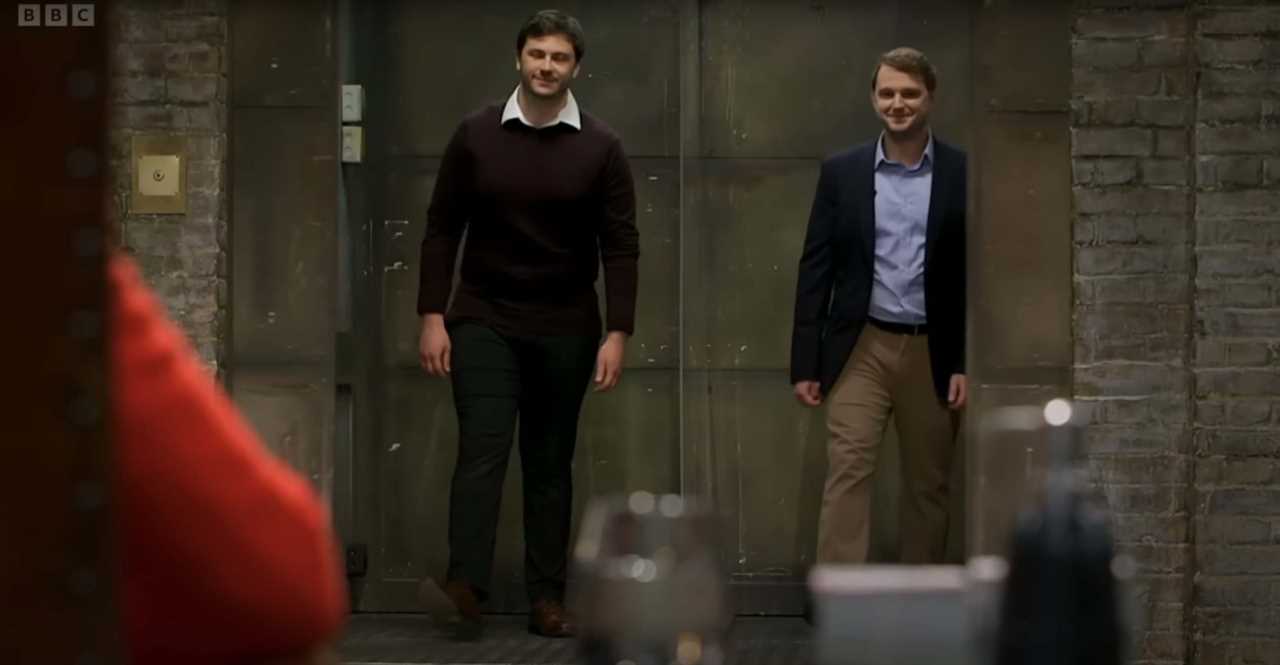 Dan says they were left waiting outside the Den for a long time

When filming finally began, Dan says it took "a few takes" to walk into the lift – which is actually fake and part of a set – and press buttons correctly without blocking the cameras.

The pair were then left "for a long time" before the doors opened.

Dan said: "It felt like 10 minutes at least, it was a really long time waiting in the lift and we could hear the Dragons chatting inside.

"They were talking about our business and trying to guess what it was about, which was really nerve-wracking."

Five minutes before they were set to walk in, the hopefuls were also sent into a panic when they realised the demo hadn't been set up correctly – causing Joe to rush off.

Dan says: "He quickly ran to fix it on his computer. It was a behind-the-scenes panic. The producers were like, 'Where's he going? You've got to go!' and Joe returned with minutes to spare."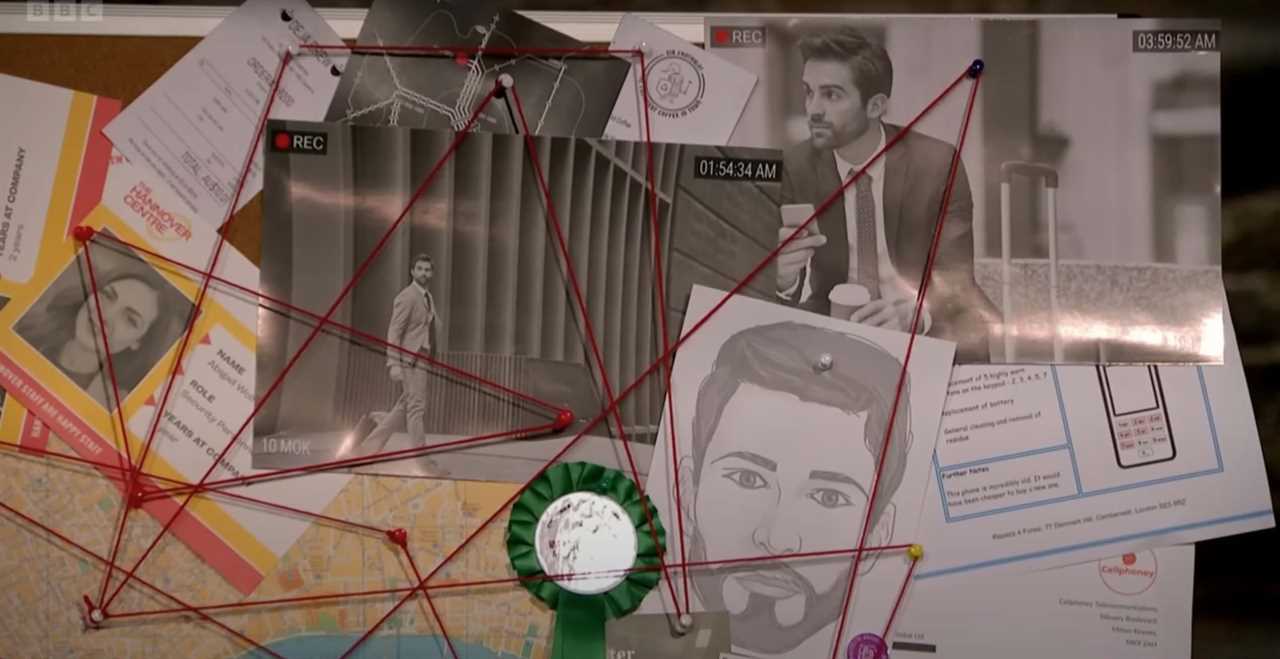 Dan and Joe's pitch was saved at the last minute by a quick tech fix
'We plucked figures out of air'
Dan and Joe hoped to secure £75,000 for 7.5 per cent of the business, but securing investment wasn't as easy as they had hoped. 
He clashed with Touker Suleyman over his business evaluation before levelling a cheeky joke at the Dragon.
Dan recalled: "It was impossible to know what it would be worth in five years' time, so we had to pluck a figure out of the air and try to justify it. 
"It was quite a funny chat with Touker. I told him if he didn't agree he should give his own valuation.
"Fortunately, he laughed. You have to be careful as you don't want to annoy anyone."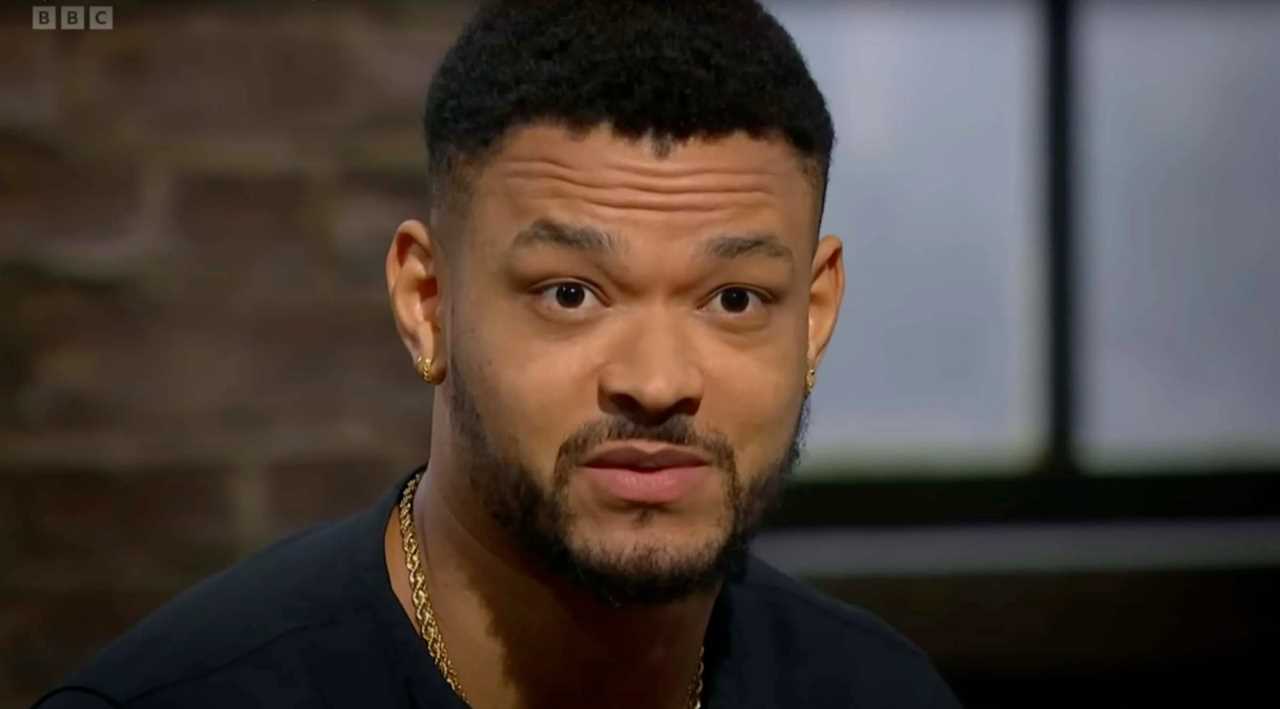 Dan and Joe clashed with Steven Bartlett on Dragons' Den

A fierce debate erupted between Steven Bartlett and Dan over the future of games and whether users preferred playing them on their phones. 

He said: "We spent quite a bit of time explaining how data proved board games were a growing market and that came to fruition – it's estimated to be £13billion globally.

"They didn't show that in the edit, they focused more on Steven's opinion that people don't play board games anymore.

"It came down to me believing one thing and him saying another."
'Praise edited out'
Overall the duo were "really pleased" with their pitch, which Dan says lasted for an hour and a half and was shortened to 15 minutes for TV.
Much was cut, including "lots of praise" from the Dragons, despite their image as tough-talking investors eager to grill entrepreneurs.
Dan said: "It never felt like they were trying to catch us out, they were trying to understand our business to make a better decision.
"Peter Jones was really impressed by the value of our boxes.
"Deborah and Sara said we knew our stuff, pitched well and seemed really competent entrepreneurs, but it wasn't shown on TV."
Pointless 'talk to the wall' moment
Sara offered the full money for 25 per cent or to go halves with Deborah and despite attempts to barter the equity down, the Dragons stood firm.
Dan said it was a "dream" scenario because they wanted the "Dragons' support and knowledge".
Like many contestants, the pair took a brief break to head over to a corner of the room to discuss the offer – but Dan reveals it wasn't even necessary.
"We went to 'talk to the wall' mainly for nostalgia and to say we had done it. We already knew what we were going to do," Dan said.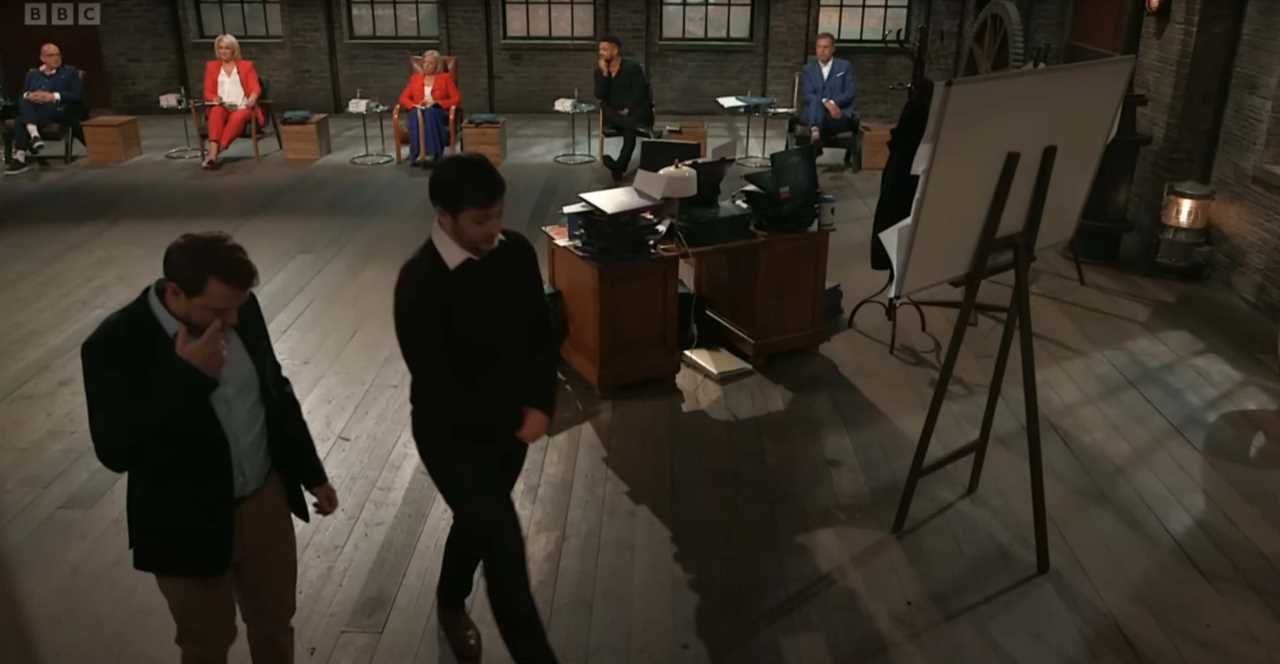 Dan recalls being 'barely able to walk' after standing still for more than an hour during the Dragons' grilling

"The funniest part was because I was so nervous and had stood in the same space for so long, my legs had gone to sleep.

"I had terrible pins and needles, it felt like they were wooden and I couldn't walk properly. Fortunately, I didn't fall over."

After accepting the double Dragons deal, there was one person the duo wanted to tell first.

Dan said: "We called Tristan straight after. His wedding was in the morning and it was around 1.30pm when we left.

"He was really pleased and very happy, I guess he was already happy due to it being his wedding day, but it made it an even better day."
Why deal fell through
The Detective Society team was connected with Deborah's investment team, who Dan says were "really helpful" and gave "valuable advice".
He said: "We didn't have correspondence with the Dragons, it was all through their teams and the messages were relayed back to Deborah."
Eventually, the deal fell through due to both sides failing to agree on the board games company's future.
Dan said: "They were uncertain about post-Covid sales and other things we couldn't get to match up, so we amicably decided to walk away.
"We couldn't agree on where the company should go. For example, in our industry publishers work with freelance designers on new games.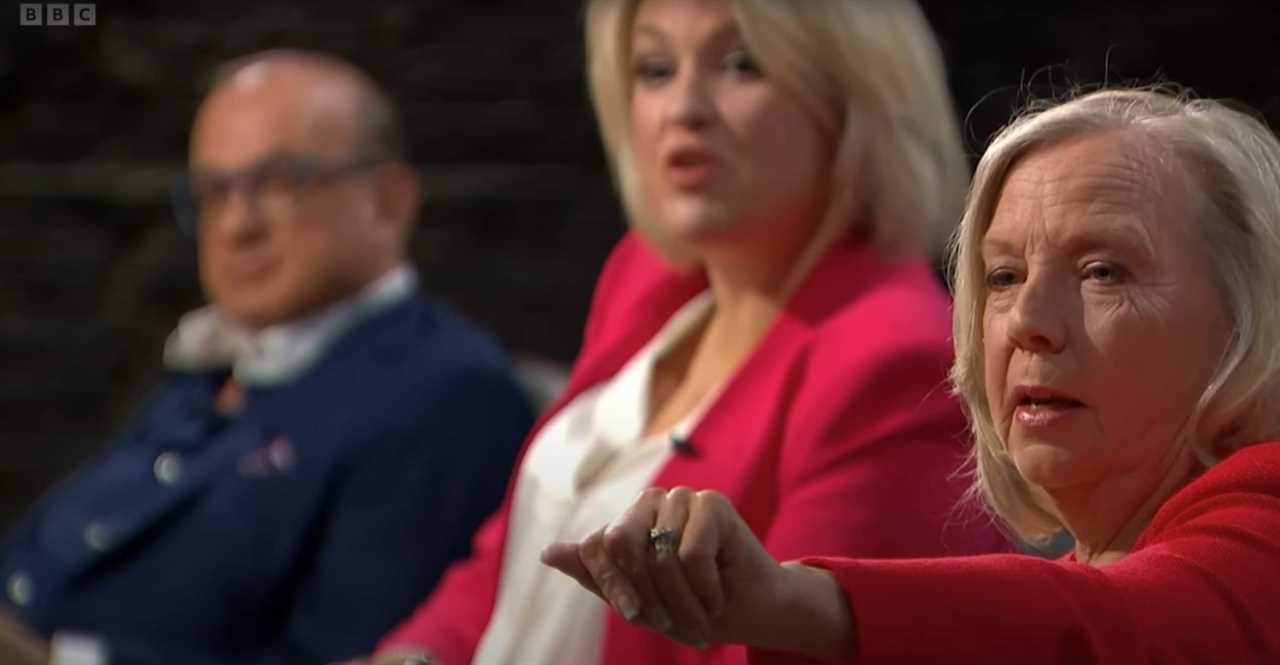 Deborah Meaden and Sara Davies agreed to a £75,000 deal on the show

"It's common in our industry but to outside entrepreneurs, it may look odd as they would want to retain intellectual property and have in-house designers too.

"Unless you're experienced with board games, it may look weird and they were more cautious than us."
'Second Christmas'
When their Dragons' Den episode aired it was nearly a year after filming and by that point, the deal had ended. 
Dan said: "We were disappointed that we didn't get to work with the Dragons but were thankful for the chance and experience we got.
"We came off well, there was personal validation from industry titans and we were watched by three million people.
"Getting that publicity pretty much for free was an incredible boost to our main business and sales."
They dubbed the day the show aired "mini Christmas" because it was their best online sales day ever and it also led to them landing a deal with a major games publisher.
Since then, they have released 10 more games – making 22 in total – started selling globally and planned to translate their products into different languages.
As for newly married Tristan, best man Dan certainly made up for lost time at their second wedding celebration.
He said: "There were a few Dragons' Den jokes in my speech and it was a lovely day to mark getting over Covid lockdowns and having everyone together."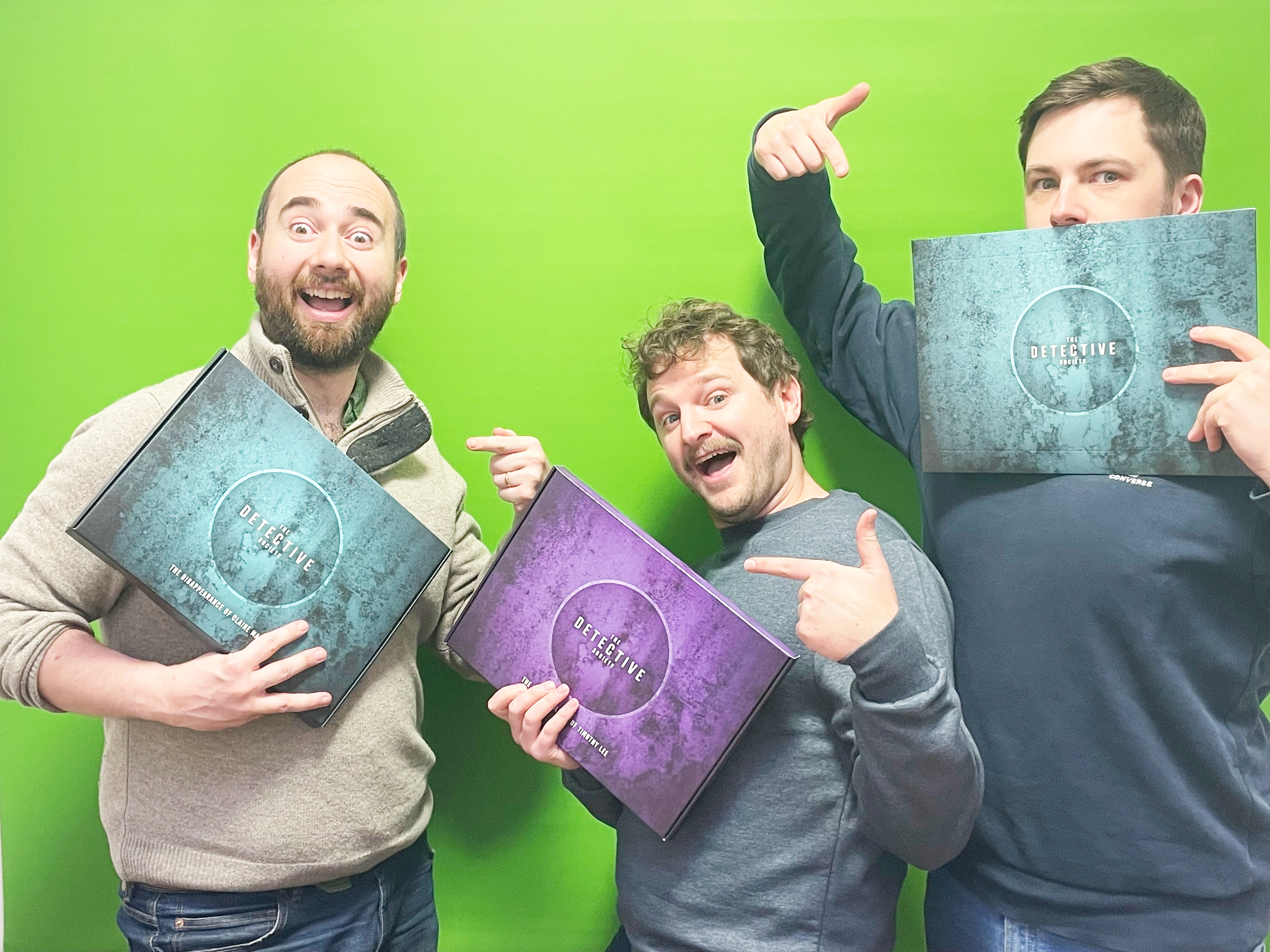 Tristan, Dan (centre) and Joe have seen sales continue to rise
Did you miss our previous article...
https://thecelebreport.com/television/who-is-harry-hills-wife-magda-archer