HAVING compared himself to Martin Luther King, boasted about being "beautiful" and branded himself "a man of class", David Stevenson had big shoes to fill.
It was one of the "most cringeworthy audition tapes" seen on The Apprentice, yet the 25-year-old, from Nottingham, had a surprisingly successful stint on the show in 2015.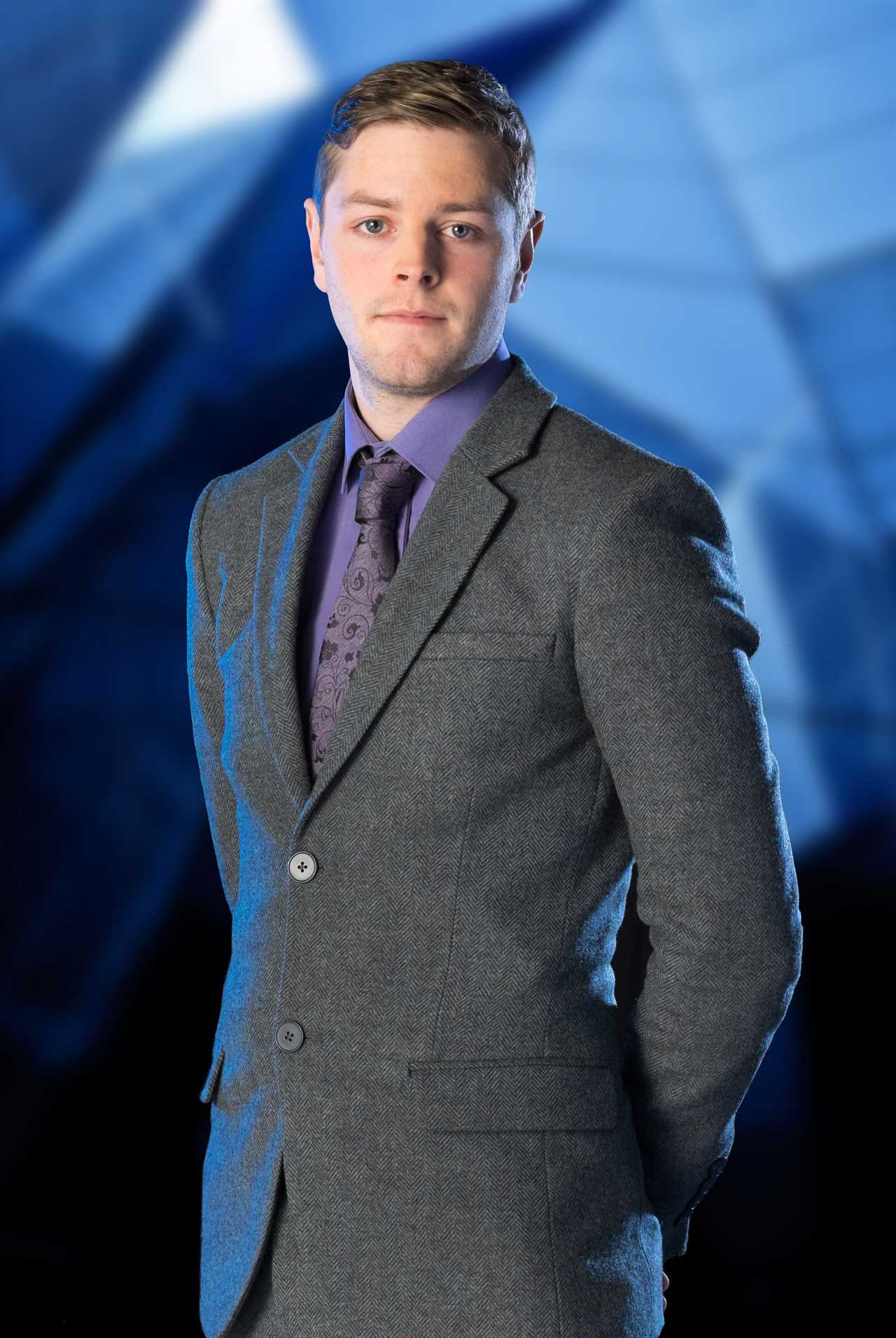 David Stevenson spent eight weeks in The Apprentice before being fired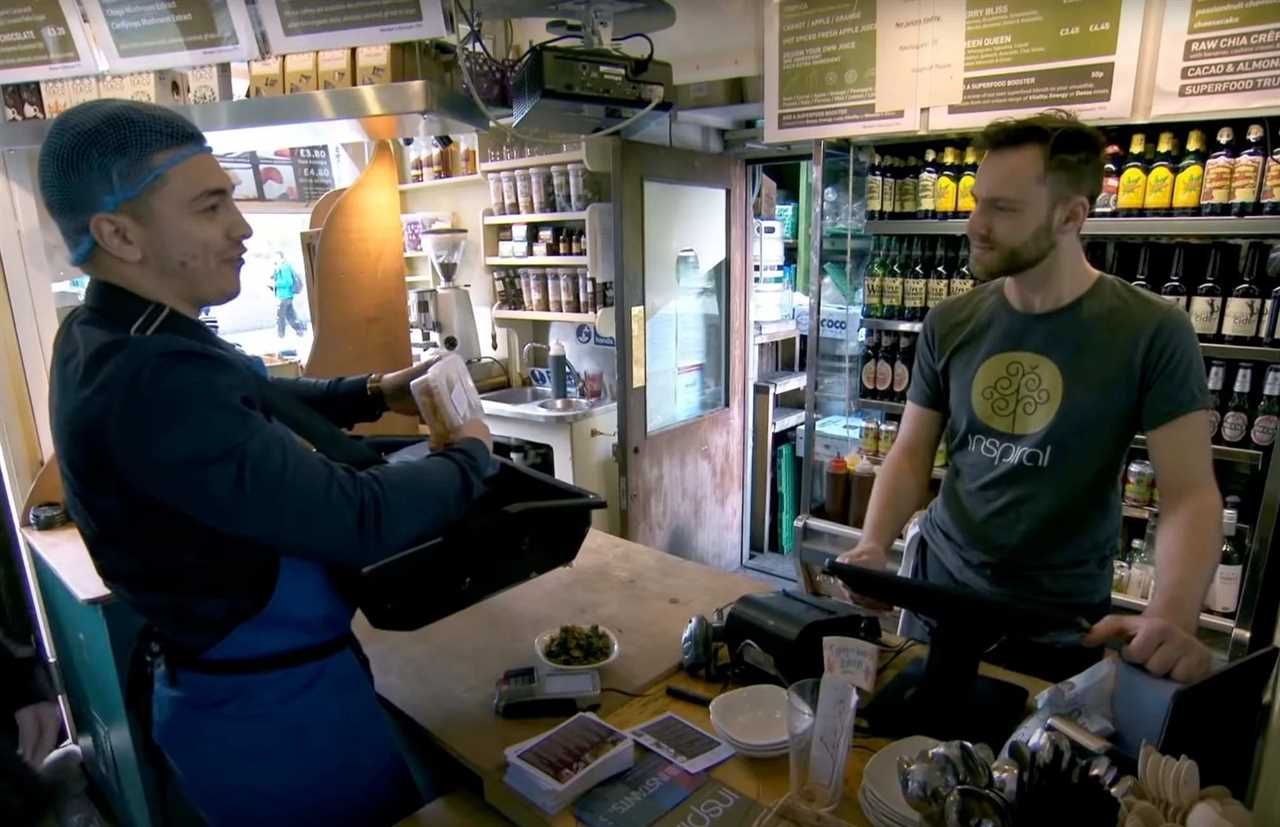 One unfortunate mistake saw his team try to sell fish fingers to a vegan store

David was on the winning team six times, including once as project manager, in the BBC business show before being booted out by Lord Alan Sugar in week eight.

He says the new roster of unfalteringly confident stars are "making the same mistakes" but explains some of the blunders are down to how the show is run.

Now an entertainment host for P&O Cruises, David, 33, reveals how task mistakes occur and the "weird" surveillance by producers.

And he also opens up on the secret dossier stars get that can help – or hinder – them when pitching their products.
Secret dossier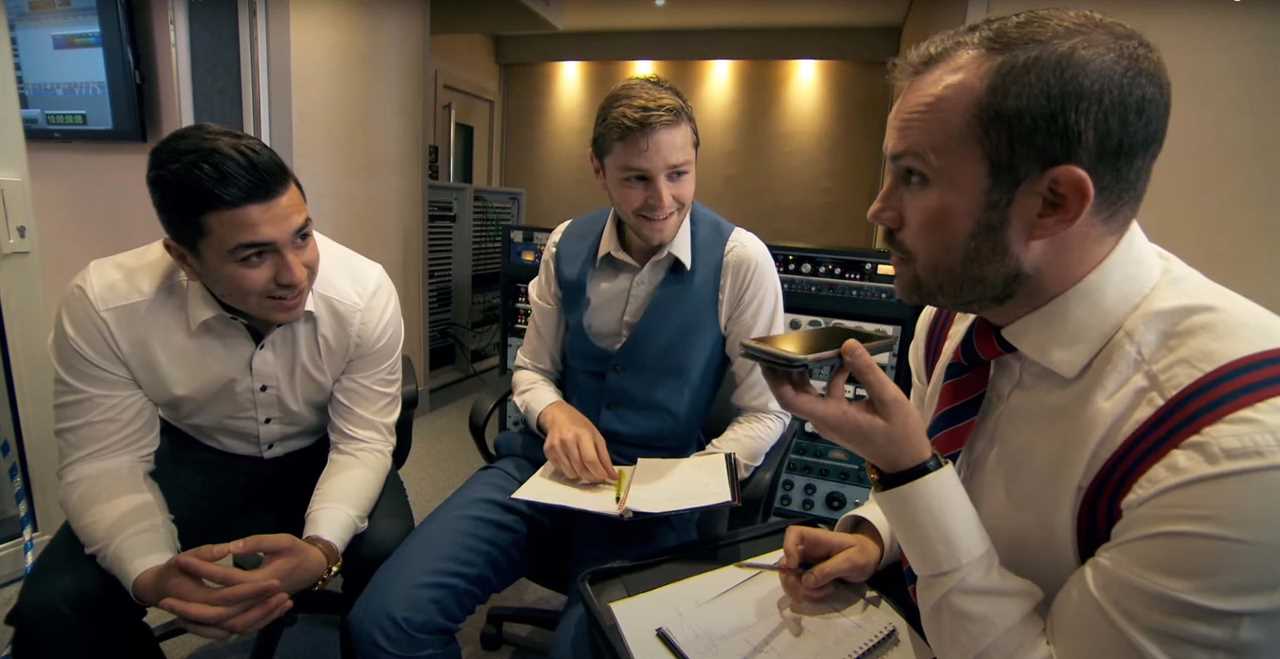 David said a dossier gives them options for where to pitch to

Viewers are often left yelling at the screens when teams made bad decisions but according to David, it's often due to poor time management.

He explained: "Ahead of each task you're given a dossier, which has timings and details that include booking certain things like the location.

"For example, if you see a team go to a site that doesn't make sense to sell their product that's because they were probably late to call the hotline and not because they wanted to go there.

"In week six, we missed our 10am deadline to get flyers printed because we hadn't read the dossier properly and so we didn't have any.

"It's one of many ways the BBC tries to make things fair for the teams. There are no reminders about the timing, they only let you know when it's too late."
'Approved' shops
David says there are given a list of around 30 pre-approved shops that contestants are allowed to sell at or buy from – but not all of them will help them win the task.
He explained: "There are some red herrings. Some shops won't have the products you want and some may only buy a couple of items compared to others that will take the lot.
"It's up to you to work out which shops to go to. Remember, you don't have your phone or the internet, all you have is the yellow pages, so it's harder than it looks.
"You can go into random shops but it will take an hour to get permission to film there, which is a lot of time to lose if it doesn't work out."
Amusingly, one of David's faux pas from choosing the wrong choice saw him try to flog fish fingers to a vegan shop owner in Camden, London.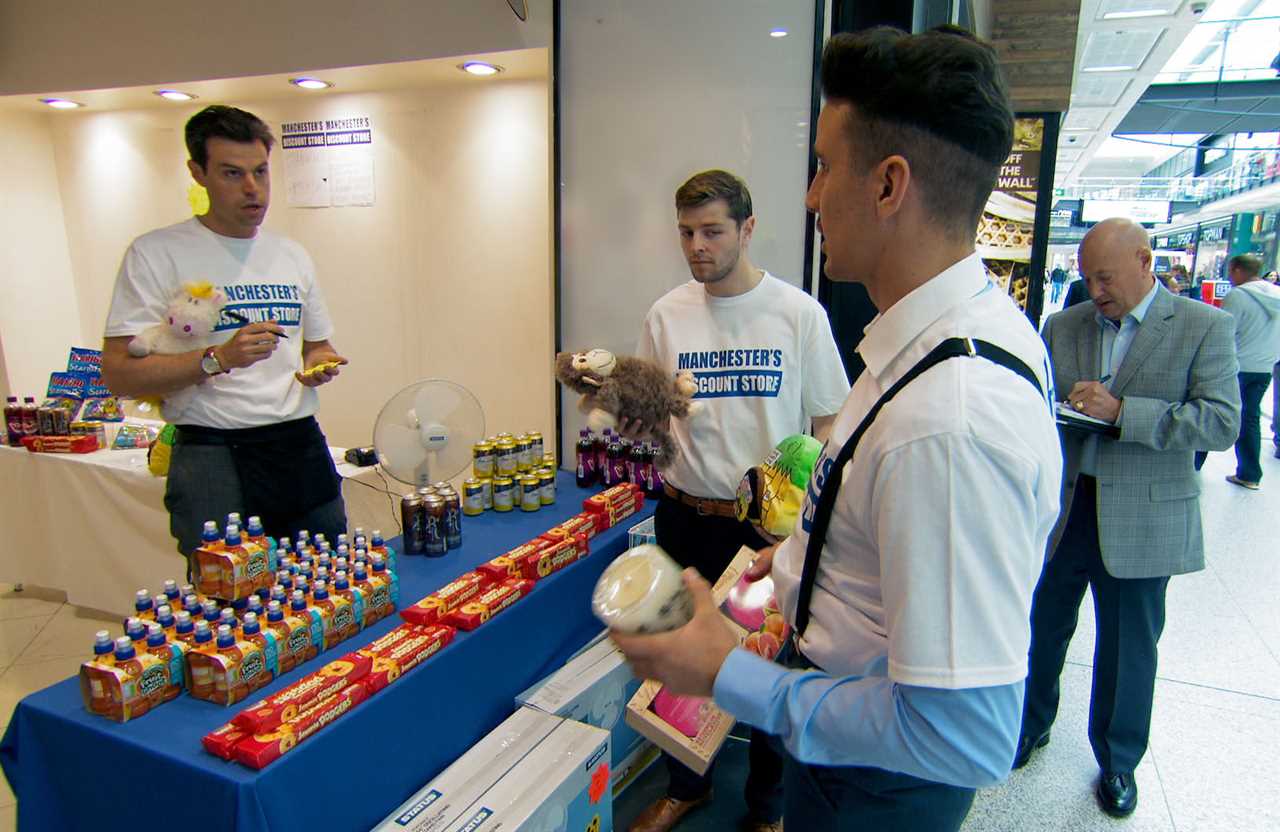 David claims there are 'approved' shops candidates can visit or they can go rogue
'Boardroom begging'
When a team has lost, the project manager chooses who to bring back for Lord Sugar's grilling – and David says the candidates try to interfere with decision-making.
He explained: "True story, I've had people beg me not to take them into the boardroom while we were off-camera.
"You're not allowed to talk about tasks when you're not being filmed but candidates find ways to corner you.
"You might be running up the stairs, coming back from the roof or playing football and they will plead, 'Please don't bring me back.'"
'Watched before sleeping'
David claims there were other ways producers kept an eye on the cast and prevented them from discussing tasks off-camera.
He said: "You share rooms with other candidates and to stop us talking about the task sometimes a team member would sit in our bedroom until we fell asleep. It was weird."
The Apprentice star also claims producers were always watching and nothing went unnoticed because they "constantly texted about everything that happened".
Producers 'give boardroom ammo'
Ahead of being brought back into the final boardroom, David claims producers remind candidates of their achievements and more importantly, their opponents' flaws.
He said: "You will go to see a producer before the final cut and you are told why you should stay and they try to give you arguments to use.
"They say things like, 'Did you realise this person did this or that?' and try to big you up like a best friend would, so that you're ready to go into the boardroom.
"They get you all fired up by saying, 'You tell them! That's what you need to say in the boardroom!' so by the time it's done you're ready to fight."
If you're lucky enough to avoid being told "You're fired" by Lord Sugar, there could be a surprise waiting back at the mansion.
David said: "When you get back, you have to queue up while they get the cameras ready to film everyone's reaction to you walking in. But while you wait, you hear everyone slagging you off."
'Lost' after firing
After being fired, the unlucky entrepreneur is whisked off to a hotel for the night and returns the next day to the house to collect their belongings.
David said: "The candidates are not allowed to see you after you've been fired and are instructed to stay downstairs.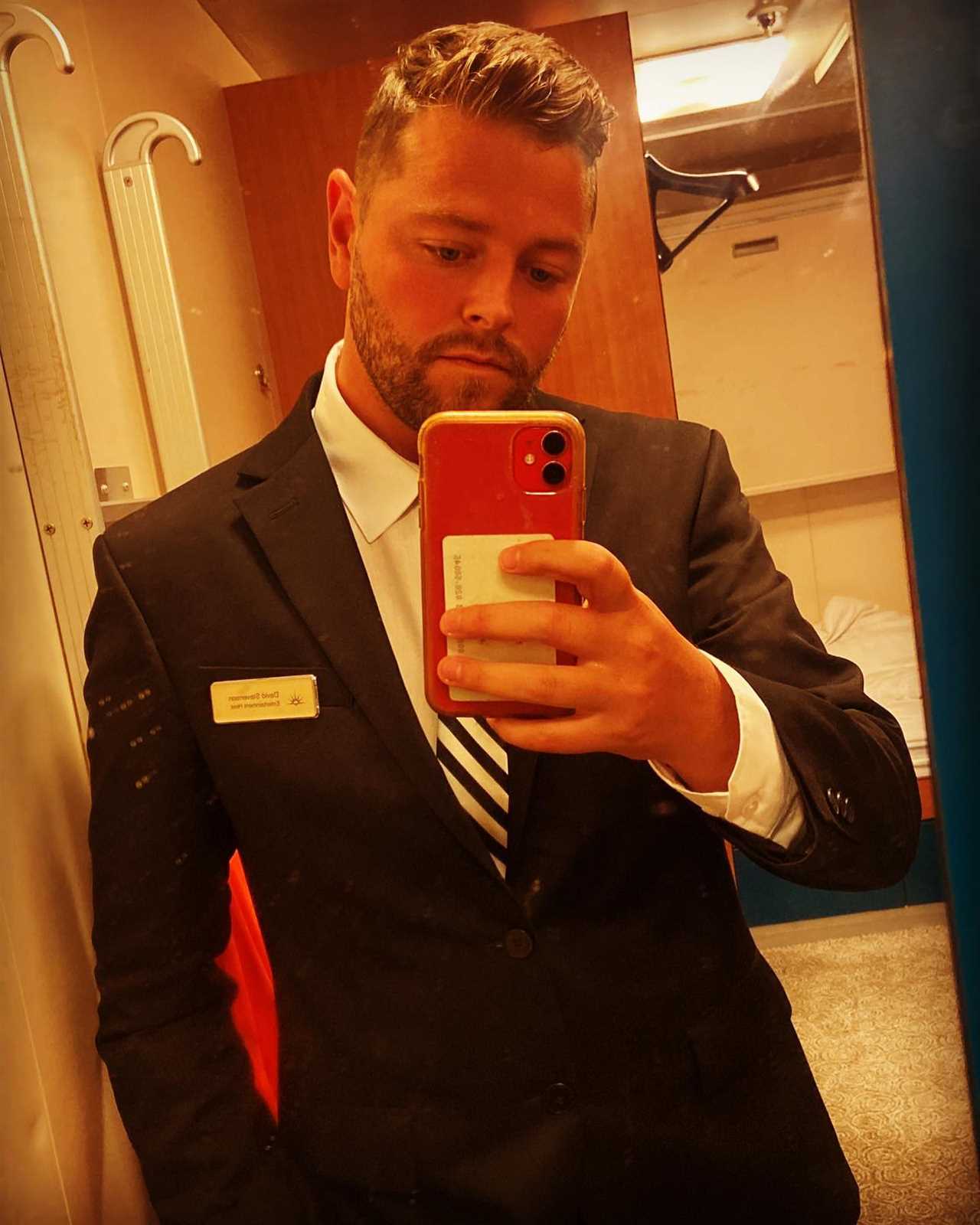 David's now an aspiring TV presenter and has been an entertainment host for a cruise ship

"I could hear my team working on the task and had to go upstairs. Inside my bag, they had all slipped their phone numbers."

After that, David was dropped off at a train station nearby and instructed not to tell anyone about the show.

"It's horrible," he said. "You feel so lost after spending weeks in a bubble on the tasks. You're not even able to talk to people on the train about what happened."

Since leaving the show, David's business ventures continued but now he's on a new path trying to make it as a TV presenter.

Since July last year, he's been travelling around the world as an entertainment host for P&O Cruises and said: "I don't want to brag but I'm the best they've had in a while."