TV stars Chloe Madeley and James Haskell have shown fans inside their newly renovated home.
The personal trainer, 35, and former rugby player, 37, shared the tour on their shared Instagram account named "HomeHaskell".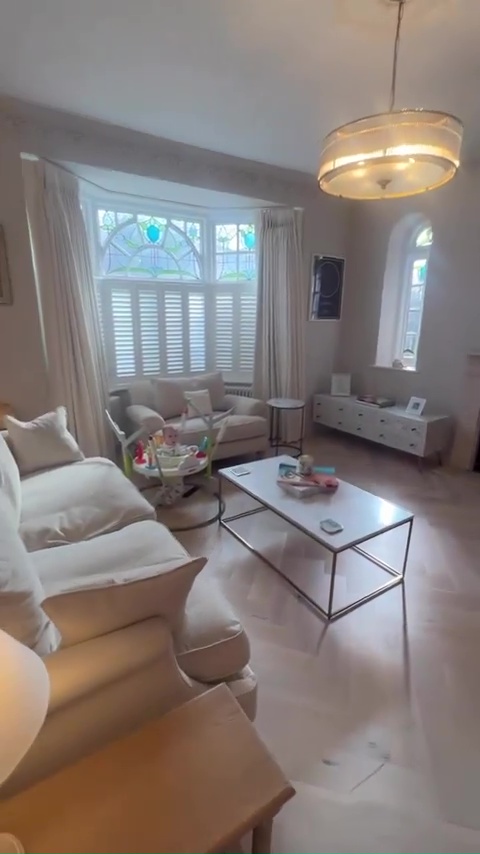 Baby Bohdi could be seen watching a Disney movie in the living room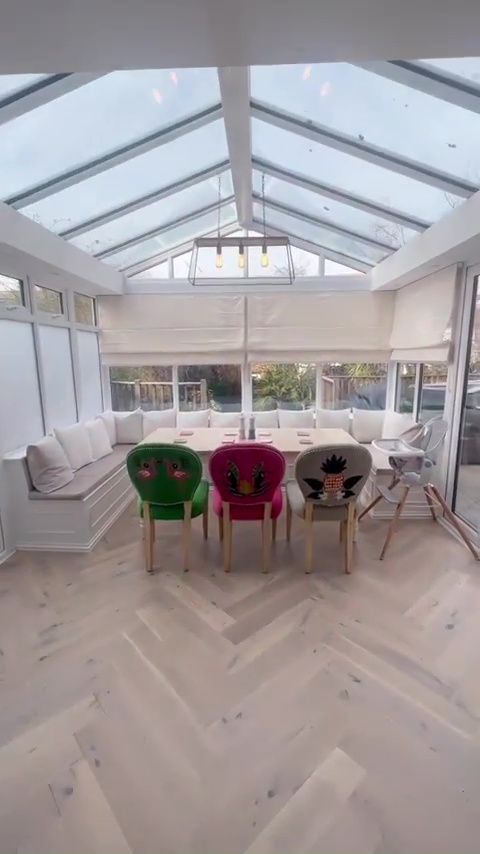 The stylish kitchen boasted an open plan dining space



James, Chloe and baby Bohdi

Voicing over the video tour, Chloe said: "I thought I should give everybody a HomeHaskell update.

"I haven't posted in a while because the house is coming along very slowly, but we are getting there."

Chloe then toured the home, firstly panning the camera to show off a spacious entrance way, fitted with classic wooden flooring and trimmed with indoor plans and artwork.

The mum-of-one then gave fans a look into the living room, where seven month old Bohdi could be seen enjoying a baby-gym.

Chloe explained that the living room is "not finished" and stated that it would be in a few days, after they have swapped out the sofas for new ones.

Despite the room not being done, it boasted chic marble and brass side tables, a giant flat-screen TV and a sophisticated fireplace with original tiling.

The fitness-lover then continued into the "worlds smallest downstairs toilet" which she admitted wasn't the most popular with guests due to the lack of window.

Flaunting deep purple walls, the room appeared to be decked out with gold fixtures and a marble sink.

Chloe then showed off the family's huge kitchen, which was largely filled with cupboard space and a large stove.

The room was lit with chic gold lighting and a family-size kitchen table, accessorised with three statement chairs.

Chloe continued upstairs, sweeping the camera over the white walls and neutral carpets.

The Dancing On Ice star then showed off Bohdi's luxury bathroom, boasting a large sink and bathtub, which she described as "tiny".

She then gave a sneak peek into Bohdi's nursery, that was largely taken up by a king-size bed, which Chloe explained was for guests.

Chloe then continued into the bedroom and bathroom "that dreams are made of", which she shares with her I'm A Celebrity…Get Me Out Of Here! star partner.

The star, who is the daughter of Richard Madeley and Judy Finnigan, tied the knot with James in 2018.

After relocating back to London, the happy couple announced they had purchased their first "marital home" in December.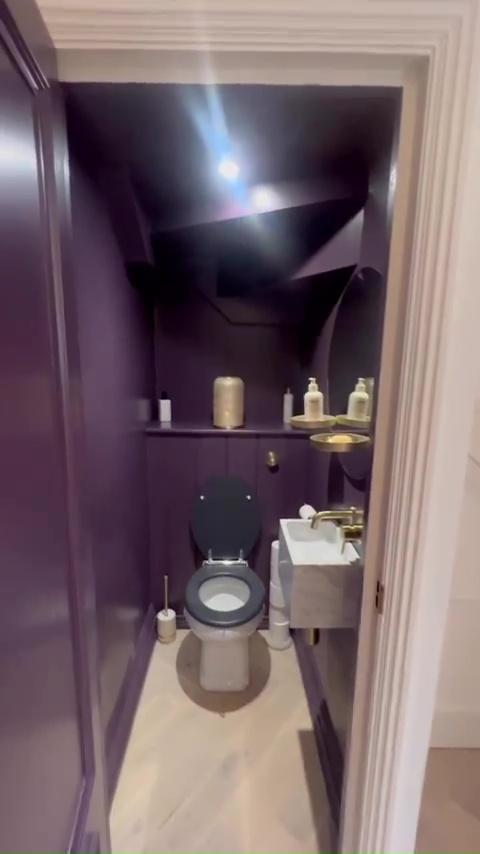 Chloe showed off her downstairs toilet that she explained wasn't a hit with the guests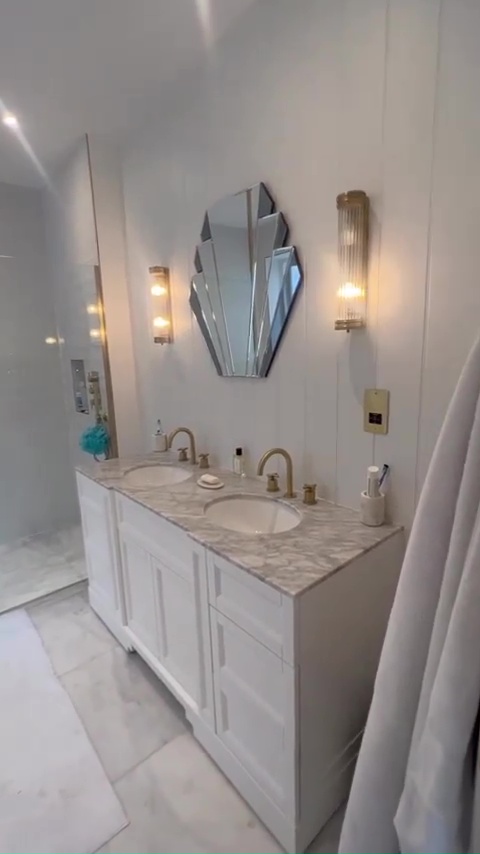 Chloe described her bathroom as the bathroom of dreams