LOVE Island's Zara looks like she's had enough of her Tom and Olivia love triangle and turns her attention to another boy tonight.
The model, 25, has her head turned by airport security worker Shaq, 24, despite him being in a couple with biomedical student Tanya, 22.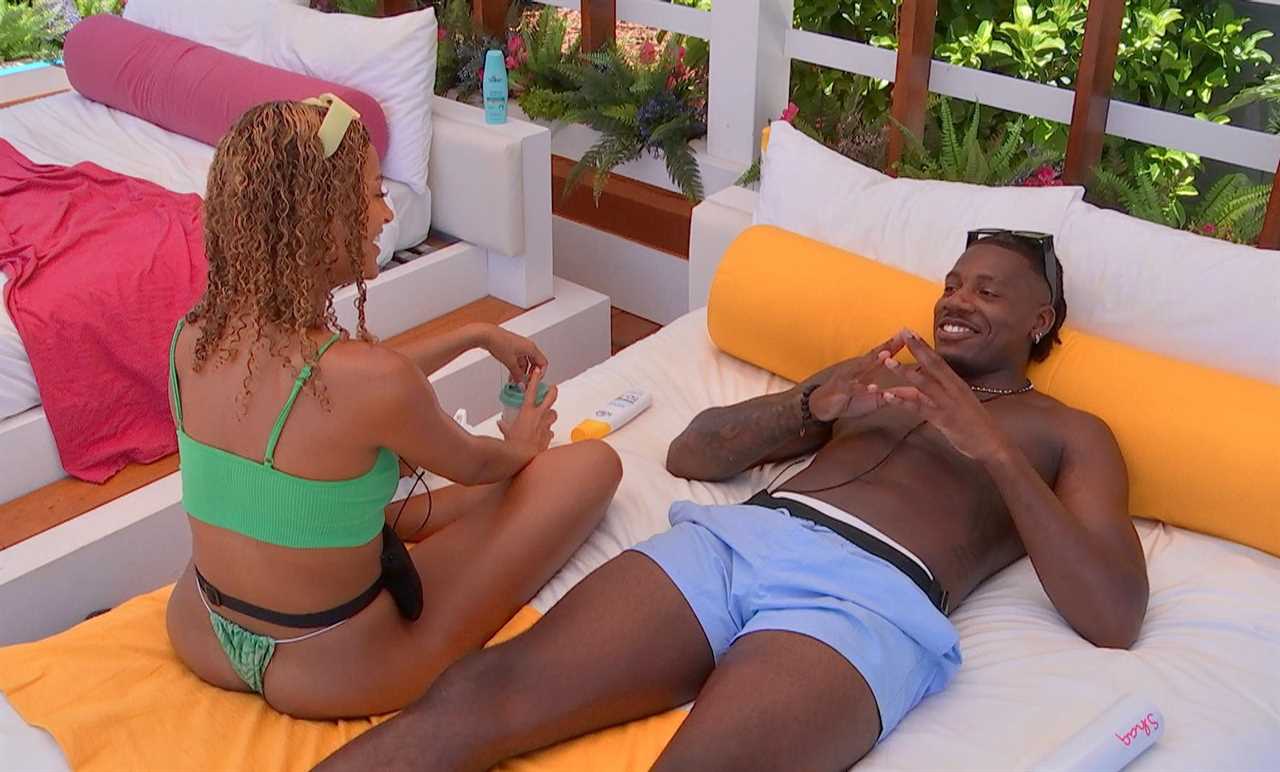 Zara's attention turns to Shaq on tonight's episode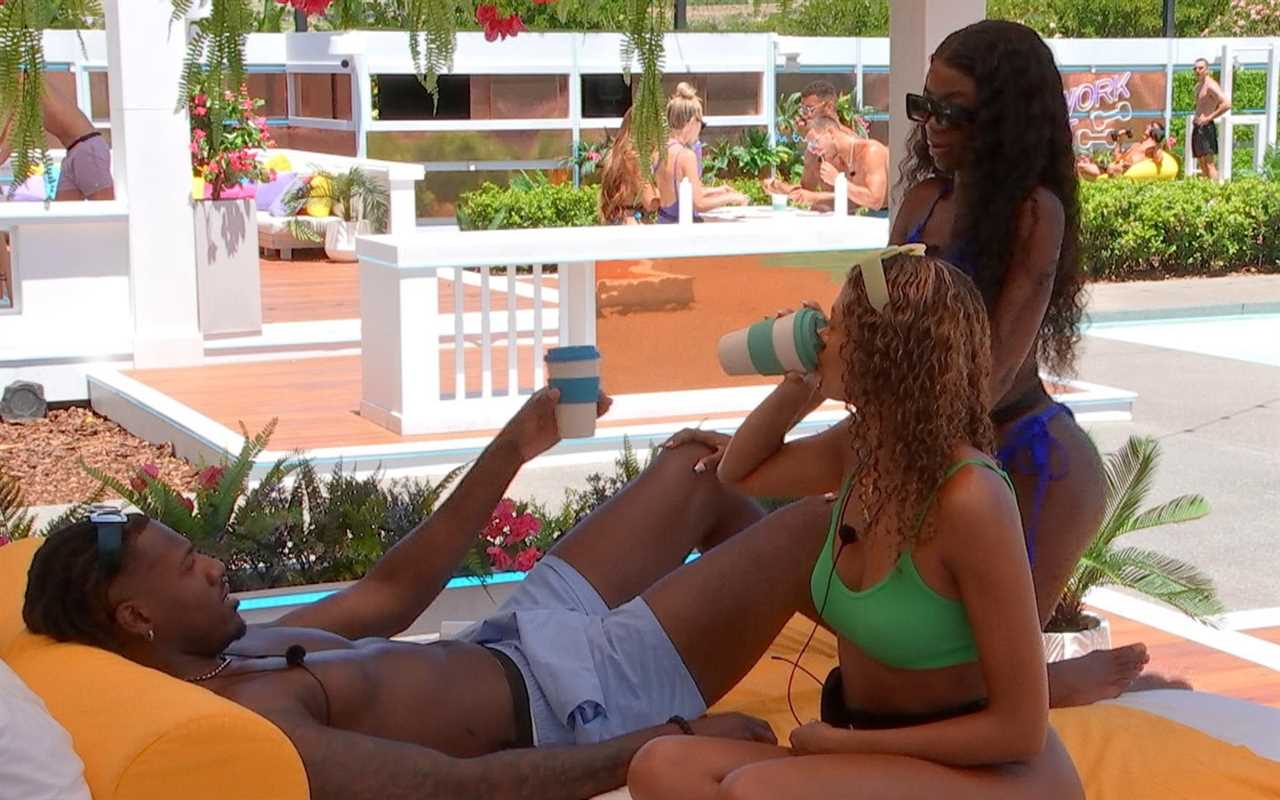 The model tells the security guard that she wants to get to know him

In the morning, Zara heads over to Shaq and makes it clear that she's open to getting to know him.

Zara says: "I'll be real with you, Tom is obviously ticking pretty much every box for me but it's early still, I haven't even spoken to you properly, it would be nice to explore."

But the conversation is briefly interrupted as Tanya approaches them to give Shaq a cup of tea but soon continues as Shaq says: "On the outside you would be someone that I would go for so I do want to explore that to see the vibes."

Shaq and Zara talk about both being from London as he says: "You're from London too, you just get it."

Zara adds: "Same with you, we are from the same area, that's the thing, that would just work instantly."

Keen to make his intentions clear, Shaq is honest with Tanya about how he plans to get to know Zara.

With another girl now in the picture, will this be make or break for Shaq and Tanya?

Bombshell Zara and boxing ring girl Olivia have had a number of furious rows over the course of just a few days.

Last night, Zara confronted Olivia, asking to hear what she and Tom had discussed, but it didn't go down well and the boxing ring girl said it was a "private" conversation and branded the model a "game player".

As tensions grew, Zara pressed Olivia for further information after the latter pulled Tom for a chat.

Olivia hit back: "Are you married to him?"

The argument reached its peak as Zara said to Olivia: "Why do you think I'm here? To p**s you off?

"I'm in here for myself. I'm here for myself.

"Do you think I've flown 11 hours from England to piss you off? Get over yourself Liv."

Viewers have been left convinced something big must have happened between Olivia and Zara on the outside to explain their fierce rivalry.

Meanwhile, Shaq and Tanya seem to be going strong and shared their first kiss last week.





Will Zara cause problems for Shaq and Tanya?
Did you miss our previous article...
https://thecelebreport.com/television/bruno-toniolis-huge-pay-cheque-revealed-as-he-banks-millions-to-be-richest-strictly-judge