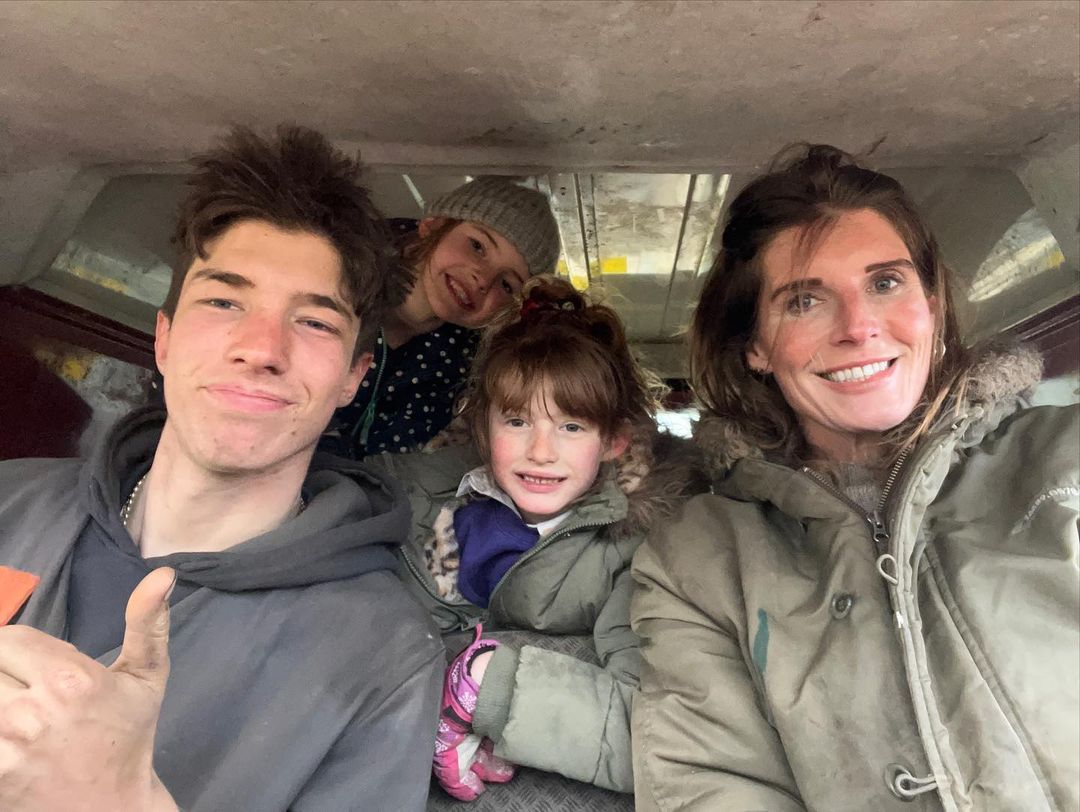 A Heartwarming Reunion
Our Yorkshire Farm fans were left in awe when Amanda Owen shared recent photos of her daughters on social media, marking her return after months away. The mother-of-nine delighted her followers with a sweet family 'hen party' snap on Instagram, showcasing just how much her children have grown.
Children on the Farm
Amanda Owen, known as the Shepherdess, shared a heart-melting carousel of photos featuring her young children at Ravenseat, the family farm. The farm had closed its doors to the public earlier this year without any prior notice. The images captured the children petting and feeding eight chickens, with the adorable birds surrounding them as they hand-fed and tossed popcorn in the air.
A Welcome Return
Fans were quick to flood the comment section, expressing their joy at seeing Amanda's children again. Many were astounded by how much they had grown, with one follower commenting, "Lovely to see the kids again 😍 thanks for posting." Another follower remarked, "They are all growing up so fast, it's so lovely to see them. Thank you for posting their lovely photos ❤️ xx."
Support and Love
Amanda's social media absence did not stop her children, particularly the eldest ones, from providing updates for their fans. Her second oldest, Reuben, shared a photo of himself alongside his beaming mother and another image of a massive JCB digger. Fans showered him and his mother with love and support in the comments, glad to see him posting regularly again.
Amanda Owen's Glamorous Return
Amanda made a comeback to social media by announcing that she would be a judge for Deliciously Yorkshire, a celebration of Yorkshire food and drinks. In a previous post, she stunned in a floaty blue dress, paired with stylish white trainers and flowing brunette locks.

Overall, Amanda Owen's return to social media with photos of her daughters has left fans excited and amazed by their remarkable transformation. The glimpse into their life on the family farm has only deepened their connection with the beloved TV star and her growing children.


Did you miss our previous article...
https://thecelebreport.com/television/janette-manrara-faces-mumshaming-as-she-resumes-workouts-12-weeks-after-giving-birth