TEEN Mom 2 alum Jenelle Evans shut down pregnancy rumors again in a bikini.
The 29-year-old said "it's just fat" as she grabbed her stomach in a new video.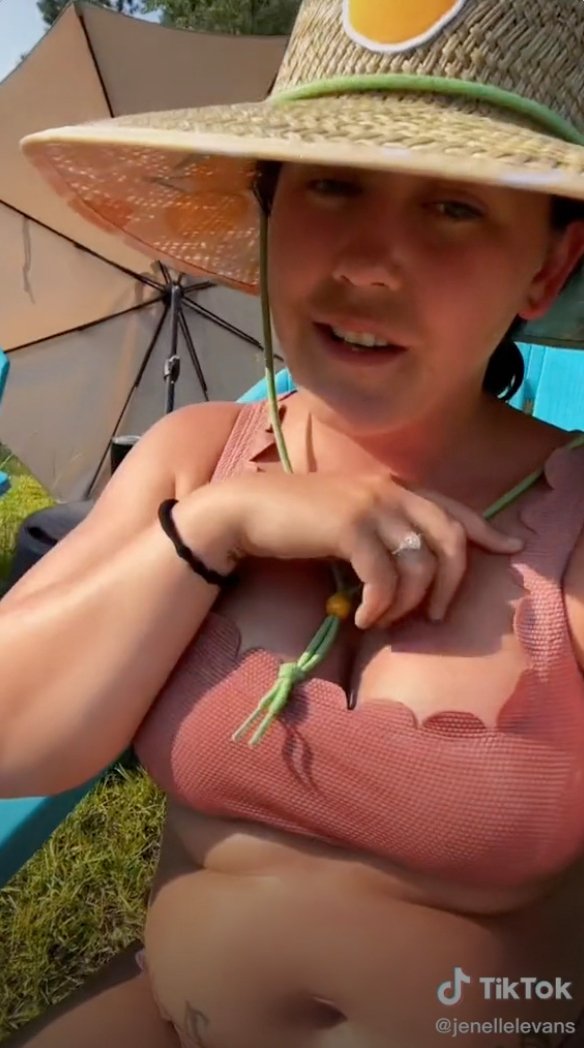 Jenelle shut down pregnancy rumors while in a bikini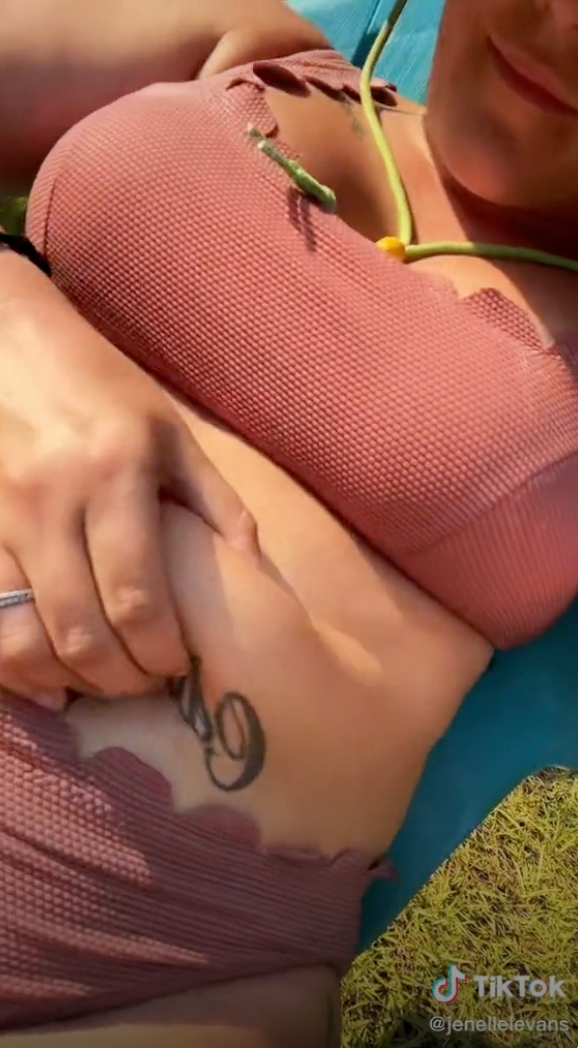 She insisted it's 'just fat' as she grabbed her stomach

Jenelle took to TikTok on Friday to set the record straight on whether or not she's pregnant with her fourth child.

The Teen Mom 2 alum appeared in a pink bikini as a question from a fan read onscreen: "Are you having another baby?"

Jenelle responded: "If I was pregnant, would I be able to do this?"

She then directed the camera down her body as she grabbed her bare stomach and aggressively shook it.

The MTV star continued to shut down speculation as she captioned the post: "I have my tubes tied, it's just fat




."
Jenelle shares four-year-old daughter Ensley with husband David Eason, 33.
She is also the mother to 11-year-old son Jace with ex Andrew Lewis and seven-year-old son Kaiser with ex Nathan Griffith.
Shortly before confirming she's not pregnant, Jenelle shared another video on TikTok of herself dancing in the pool.
She wore her dark hair down as she mouthed along to the lyrics and danced to the song I Don't Mind by Fammouzz.Khariiiii.
The former TV personality flaunted her curves while shaking her hips and booty in the pool.
Jenelle's latest TikTok videos come after she slammed trolls that accused her of being "racist" and "homophobic."
The mother of three shared a clip to set the record straight, saying: "I've never been racist or homophobic.
"And if you really think that then please show me an example of my past where I have been because I would love to know."
She also urged people to stop giving their opinion on the way she raises her three kids, adding that she doesn't teach her children hate.
She continued: "The fact that you think you know what I teach my children after I've been off TV for two years.
"You have no idea what I've been up to, yet you're making s**t up out of your a**.
"And also stop comparing death to homophobia and racism…like what the f***.
"I'm pretty sure racism, homophobia and death are all in their own categories and one doesn't top the other one.
"So lets just stop the bulls**t…spreading rumours…f**k you all."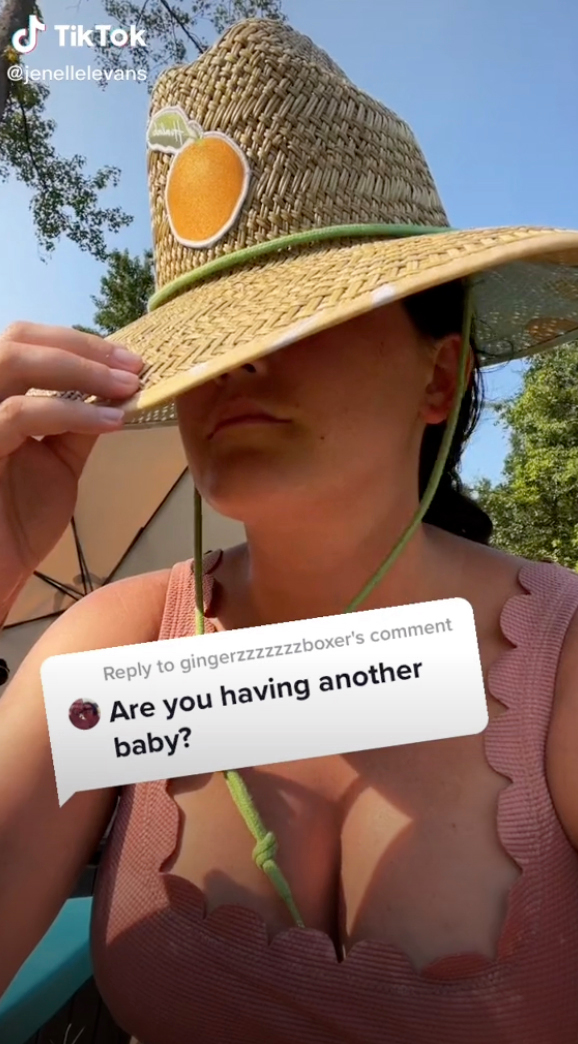 Jenelle added that she's had her 'tubes tied'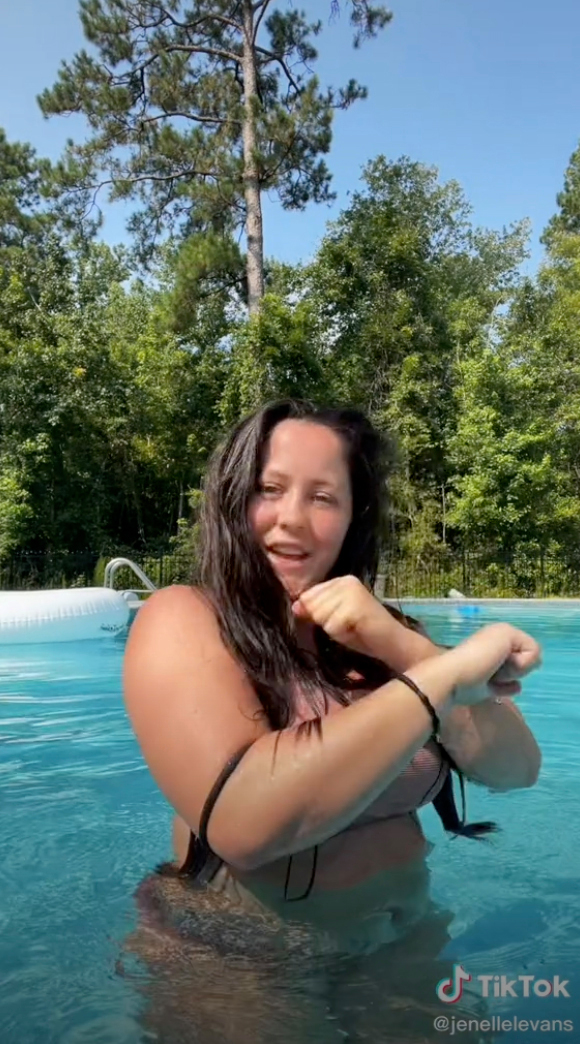 The TV personality also shared a dancing video earlier on Friday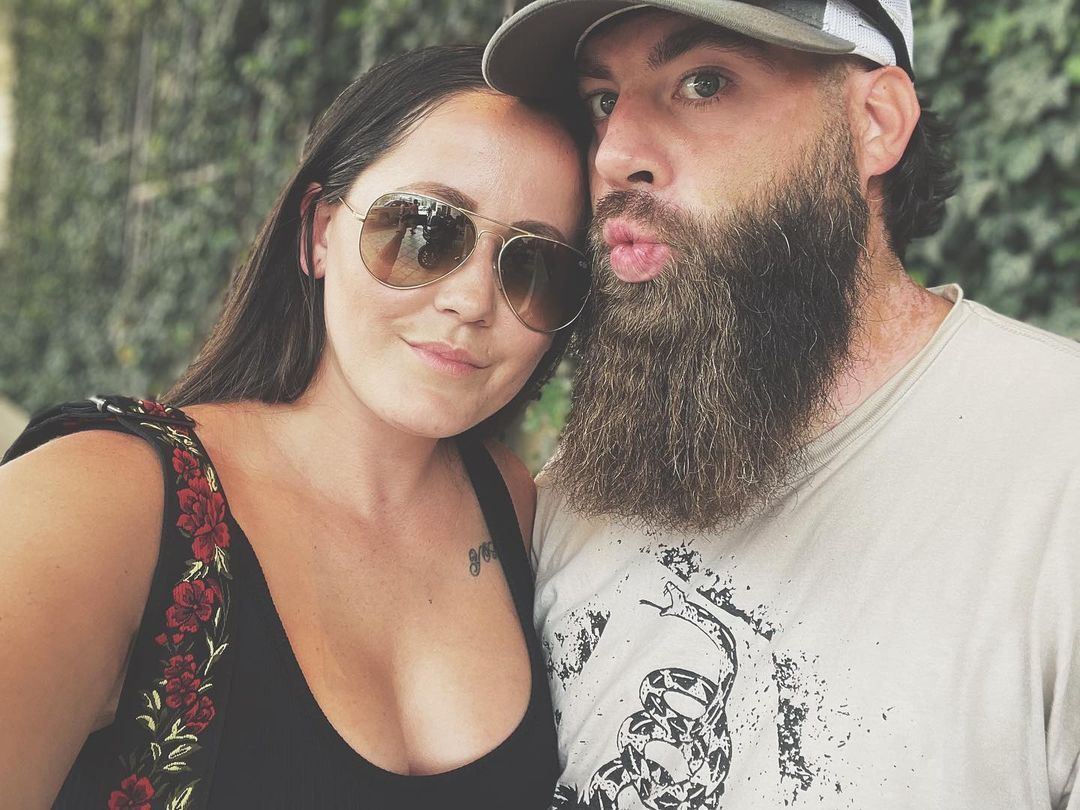 Jenelle married husband David in 2017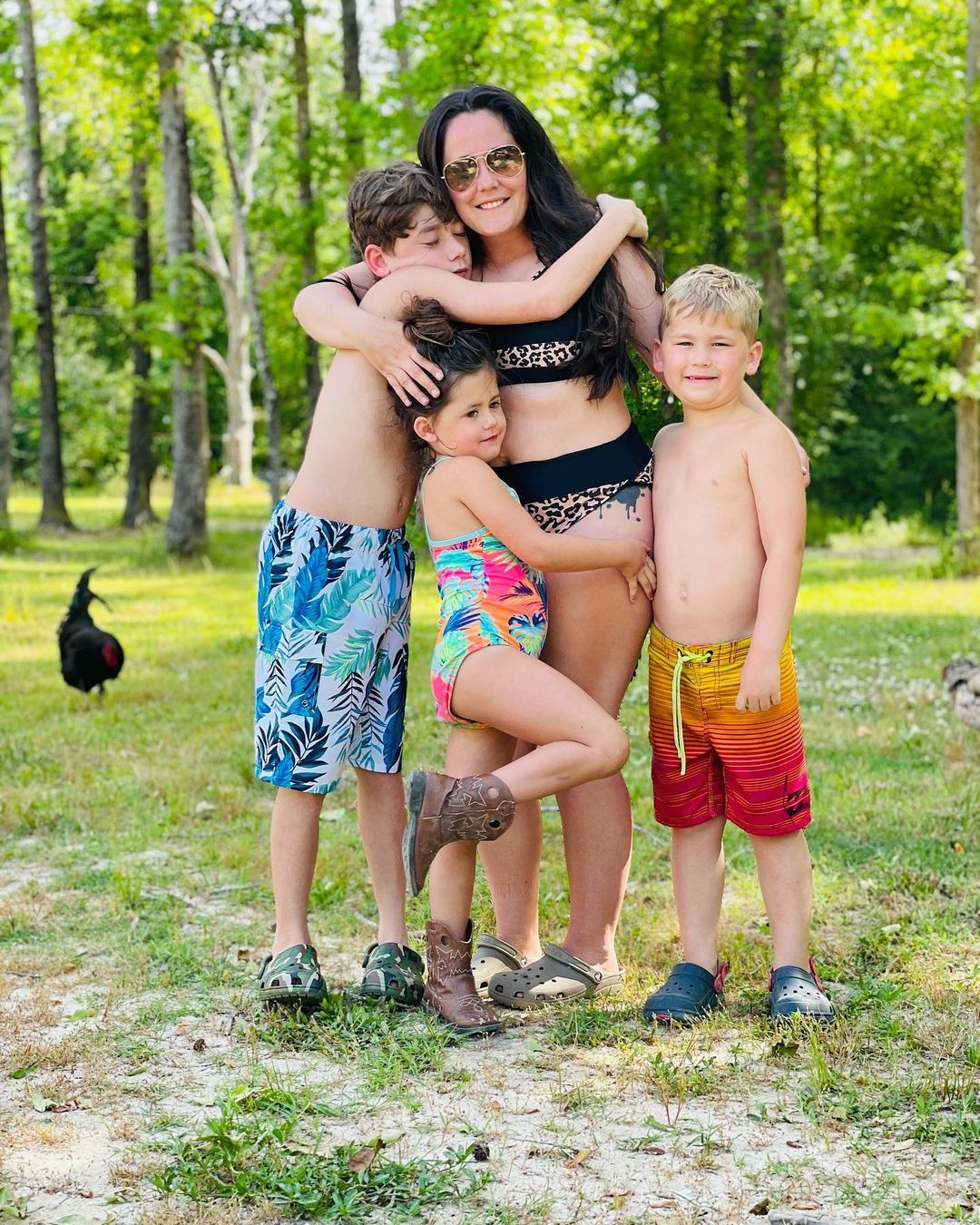 She is the mother to three children