EVER year Britain's Got Talent welcomes weird and wonderful acts onto the famous stage to audition in front of the judges.
Comedian Viggo Venn certainly got viewers at home talking and has made it to the BGT grand final.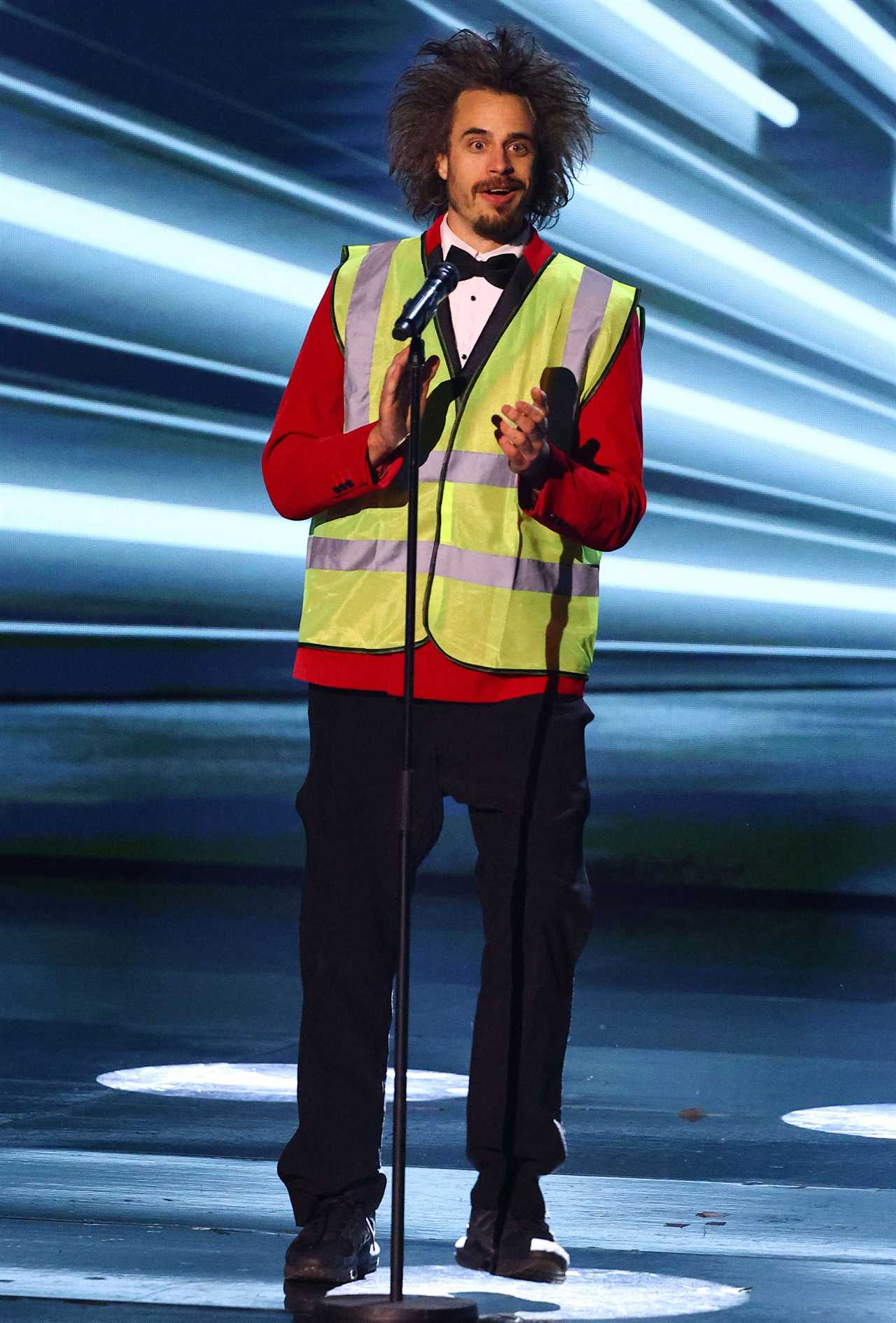 Comedian Viggo Venn is a BGT finalist
Who is Viggo Venn?
Viggo Venn is a comedic dancer who shot to fame on Britain's Got Talent 2023.
Born in 1980, he hails from Norway, however is now living in the UK and is known on the comedy circuit in London.
He revealed in his BGT audition he moved to England, because he "wanted to become a British comedian".
In his first audition, Viggo ran around the stage jumping and clapping his hands to Daft Punk's One More Time as he removed a series of green high-visibility jackets, before removing pink and golden ones.
To end his performance, he grabbed a brush and began to sweep the jackets that he removed.
Simon Cowell buzzed his performance, but Bruno Tonioli remarked 'You pushed the stupidity to such a level that it was killing me."
In the semi-final Viggo asked each of the judges to record their name before mimicking each of them, before performing a dance using a hi-vis jacket.
Simon changes his tune as he described the act as "the most annoying act of the night, but weirdly, my favourite act of the night".
Fans at home clearly loved him, as they voted him through to the BGT final.
Is Viggo Venn on Instagram and TikTok?
Viggo is active on social media, and has handles on all the big platforms.
On Instagram you can join his increasing army of followers on his page @viggovenn.
You can also follow him on TikTok on @viggovenn, and on Twitter on @viggovenn.
When is the Britain's Got Talent final?
After the Britain's Got Talent semi-finals wrap up, it will be time for the grand finale.

The live final on Sunday, June 4, 2023 will air from at 7.30pm until 10pm.

You will be able to watch all the action on ITV and ITVX.


Did you miss our previous article...
https://thecelebreport.com/television/ex-love-island-star-samie-fuels-rumours-shes-reunited-with-ex-tom-as-she-facetimes-him-with-fans