GUY Phoenix is known for turning properties into luxury homes that can sell for up to £25million.
His life as a super-builder has now been turned into a Channel 4 show called Building Britain's Superhomes.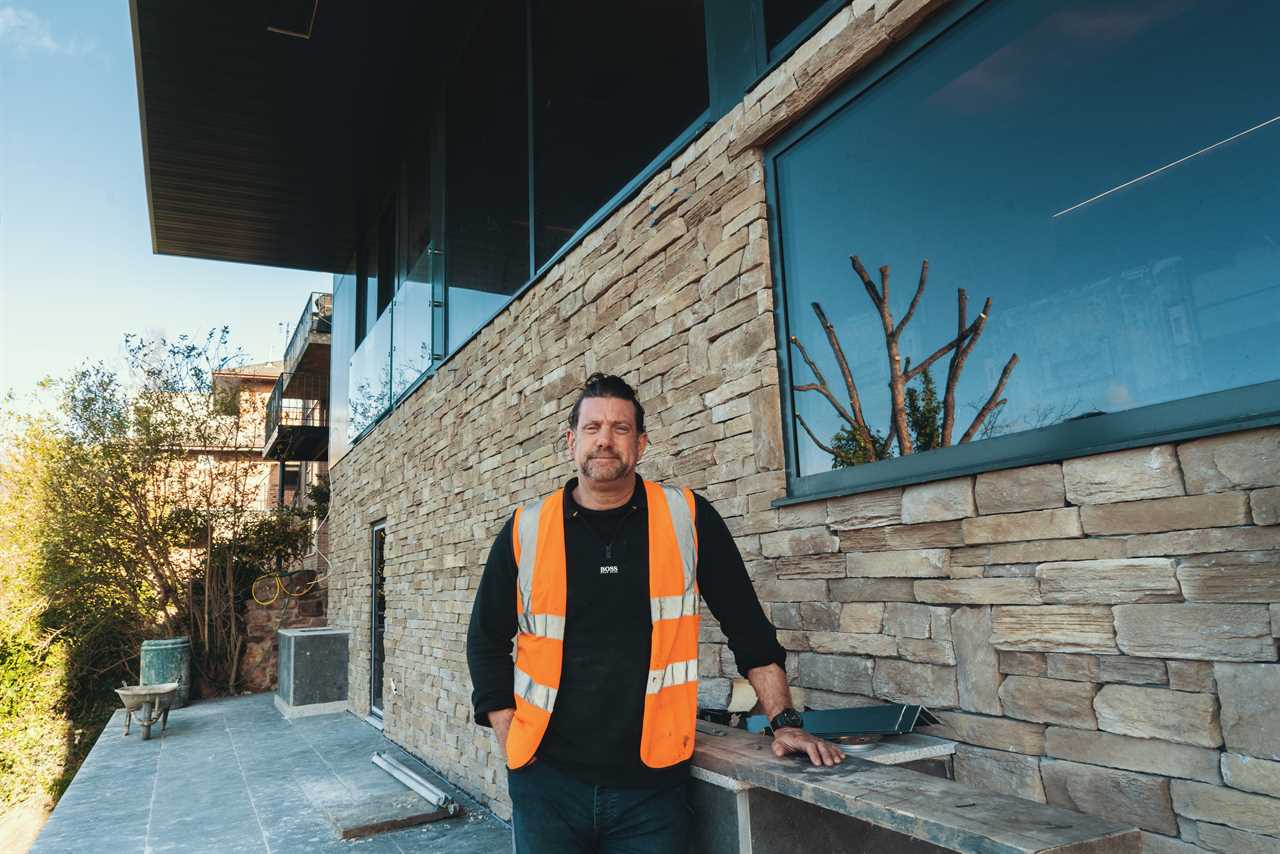 Guy Phoenix went from a labourer to building homes for the super rich
Who is Guy Phoenix?
Born in the early 1970s, Guy Phoenix is known for building super-homes for the mega rich.
He hails from Nottingham, where he continues to live with his family.
In 2023, the incredible work that Guy does in transforming homes was the subject of the Channel 4 show, Building Britain's Superhomes.
The two-parter followed the self-taught builder and his team as they tackle a difficult £4.5million build on a steep slope in Nottingham's exclusive Park Estate.
What is Guy Phoenix's net worth?
As of January 2023, Guy's exact net worth hasn't been disclosed, but we do know he owns an impressive portfolio of houses, which will add to his fortune.
One of his properties is a stunning 10-bedroom Villa 19, in the South of France, with views over nearby Monaco and St Tropez.
He bought the dilapidated mansion, which had leaking roofs and crumbling walls, in 2020 and spent five months restoring it to its former glory.
Now boasting a cinema room, landscaped gardens and a 20ft bed in the master bedroom, Villa 19 is worth £7M and is rented out at £20K a week.
Is Guy Phoenix married?
Guy is a family man, and is happily married to wife Michelle.
The couple have four children Jack, Harrison, Fletcher, and Sienna.
The family live in a home in Nottingham, which was one of the first properties Guy renovated.
What does Guy Phoenix do for a job?
Guy has become become the go-to builder for the super rich, constructing superhomes that sell for up to £25M.
His move into the property market came when he bought a £35K rundown terraced house in a poor area of Nottingham.
He put in a new kitchen and some garden decking then redecorated it himself.
Speaking to The Celeb Report he said: "After that, I bought the one next door and I did the same with that and I made a little bit more money, then I bought another and another," he says.
"I began buying in a slightly better area, knocked some walls out and made a bit more and I suddenly realised I was enjoying this."
Among the amazing properties Guy has built is the five-bed mansion Fairmont, in Edwalton, Notts, which boasts a swimming pool, spa, dining room with wall-to-wall wine fridges and 785sq ft of balconies – which is on the market at £3.7M (as of JNauaray 2023).