LES Moonves is an American media executive and the former chairman and CEO of CBS.
The 72-year-old is the husband of Big Brother's longtime host Julie Chen Moonves.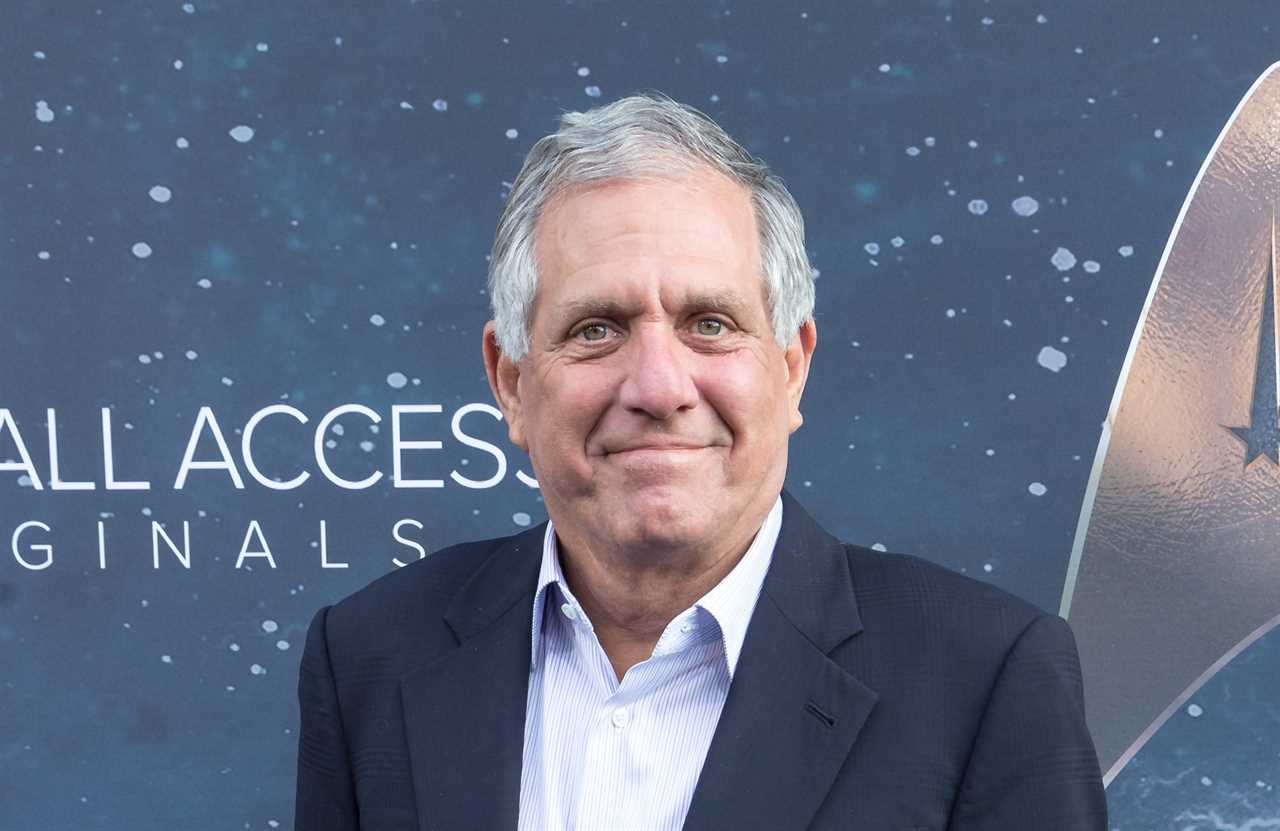 Les Moonves was the chairman and CEO of CBS
Who is Julie Chen Moonves' husband Les?
Les Moonves was born in Brooklyn, New York City, in 1949 and graduated from Bucknell University in 1971 before moving to Manhattan to pursue an acting career.
He also graduated from the Neighborhood Playhouse School of the Theatre.
In 1995 he became the President of CBS Entertainment and was promoted to chairman and CEO of CBS eight years later.
He was also on the board of ZeniMax Media from 1999 until 2021.
He became chairman of CBS in February 2016 and at the time was considered one of the most highly-paid directors, earning $68.4million in 2017.
However, he was fired in September 2018, following a number of allegations of sexual harassment, sexual assault, and abuse.
In an article published by the New Yorker, six women accused Moonves of harassment and intimidation.
In 2018, CBS announced it would deny Moonves his $120million severance pay, as their investigation had found he had violated his contract. 
In February 2019, he reportedly founded his own company called Moon Rise Unlimited in West Hollywood, California.
Was Les Moonves fired from CBS?
Moonves was fired from CBS in 2018 following his handling of sexual harassment complaints in the workplace spanning 30 years.
The news came at the height of the #MeToo era as Harvey Weinstein and Bill Cosby faced jail time for sexual assault allegations against them.
At least 12 women accused Moonves of sexual assault and allegedly demanding oral sex and other types of sexual acts.
They claimed he threatened their careers if they did not comply, according to The New York Times.
CBS accused Moonves of withholding the complaints before letting him go and while he initially challenged their decision, in 2021 he agreed to walk away for his $120million exit package.
The company officially confirmed Moonves had been fired in December 2018, citing: "willful and material misfeasance, violation of company policies and breach of his employment contract."
The company ultimately faced a class action lawsuit for the misconduct allegations and was forced to settle for a $14.75million payout.
Paramount and Moonves were also ordered to pay a total of $9.75million, in addition to the $14.75million, to shareholders to close the Attorney General's probe into the sexual misconduct allegations against him.
Paramount will reportedly pay $7.25million of the amount while Moonves will be required to pay the remaining $2.5million.
In a statement, Paramount confirmed they had reached a deal, but did not admit to any wrongdoing.
"The matter involved alleged misconduct by CBS's former CEO, who was terminated for cause in 2018, and does not relate in any way to the current company," the statement read.
The final deal will be sent to New York Attorney General Letitia James for approval for being finalized.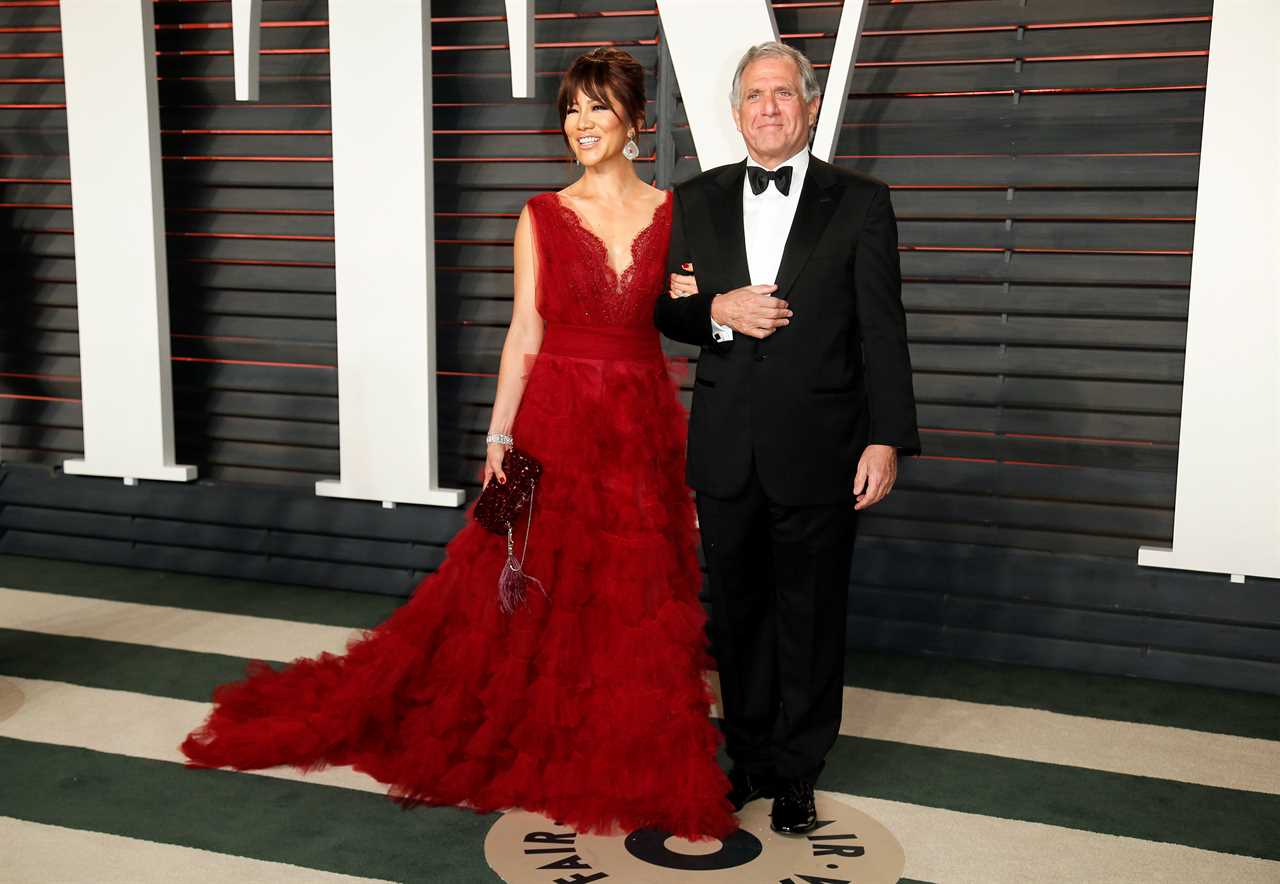 Julie Chen Moonves and Les Moonves have been married for nearly two decades
Is Julie Chen Moonves and Les Moonves still together?
Moonves and Chen Moonves reportedly started dating in 2004, while his divorce from his first wife Nancy Wiesenfeld had not yet been finalized.

The pair married in a private ceremony in Mexico in December of the same year and now live in Beverly Hills, California.

Although they had been happily married for over a decade, Chen Moonves did not change her surname until 12 years into their marriage.

"When I married my husband, I chose not to take the name because I thought it could be seen as an unfair advantage," she told Deadline.

"It was a powerful, popular name to have. And I had made my own career prior to knowing him. So, I wanted to keep that."

After her husband left CBS following the sexual misconduct allegations, she said the time seemed right to stand with him.

"When his name was getting dragged through the mud, I thought this is the time to make my stand and to let the world know who I am," Chen Moonves said.

"And it was a sign of support for my husband. I know him. And he is a good man."

She admitted that she hadn't told anyone she was making the change until she signed off from Big Brother using her new surname, Chen Moonves.

"I made the change on the fly on a live show in the spur of the moment," she explained. "I didn't tell anybody.

"I was, like, toying with it, and I remember my heart racing while I thought, 'Am I gonna do it?' It just became a moment."

The couple share one son Charlie, who was born in 2009.

Moonves has three children from his previous marriage – Sara, Adam, and Michael.


Did you miss our previous article...
https://thecelebreport.com/television/max-george-rushes-to-vet-after-beloved-dog-swallows-his-toy