BILLIE Faiers has BANNED Towie stars from her wedding as she cuts ties with her former castmates for good.
The Mummy Diaries star has exclusively told The Celeb Report Online's Big Interview she even dropped close friend Gemma Collins from her big day.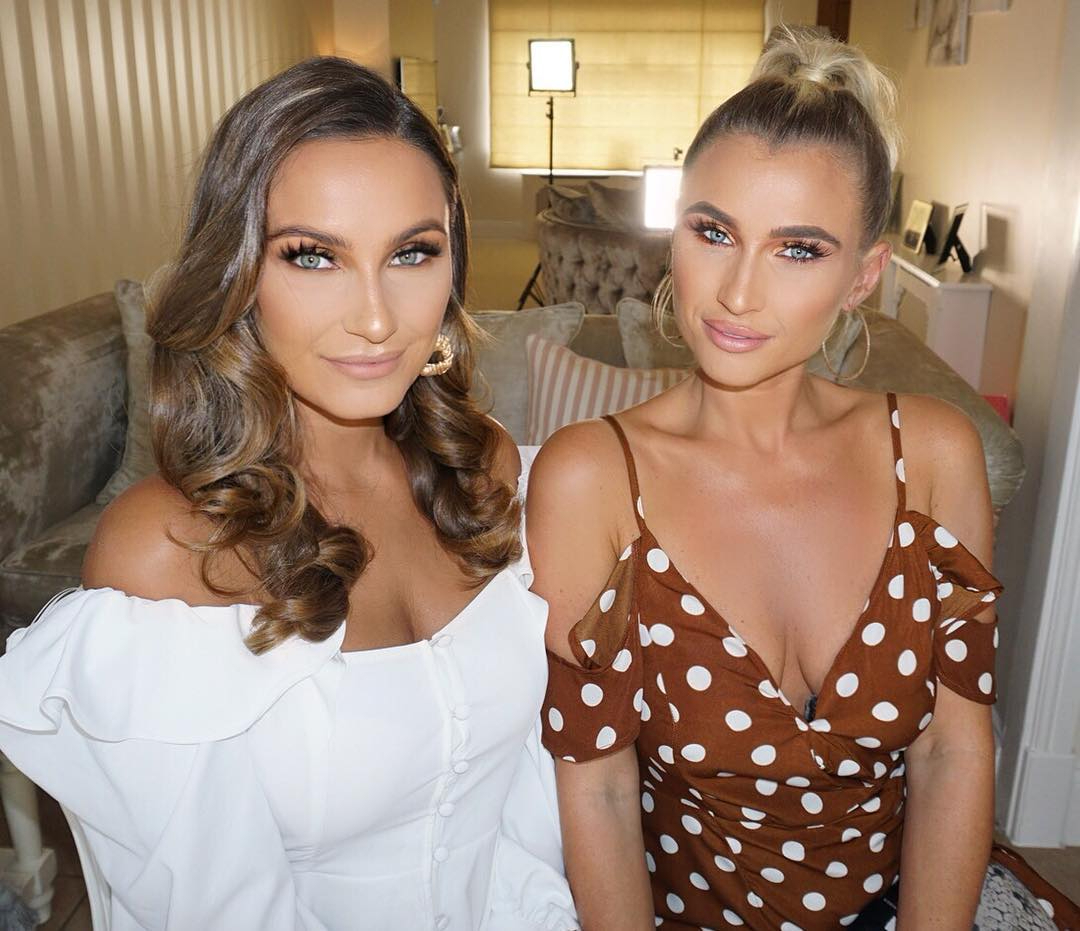 Billie Faiers will only have her sister Sam and one former Towie co-star at her wedding
Schoolfriend Ferne McCann was the only telly star to make the cut – despite a bitter fallout with Billie and sister Sam when she launched a rival reality show.
She will be one of 95 guests jetting out to the Maldives to see Billie get hitched to fiance Greg Shepherd at what she describes as an "abnormal" ceremony.
"No one from The Only Way is Essex will be going to the wedding," Billie told us.
"It's just literally family and best friends, that's it.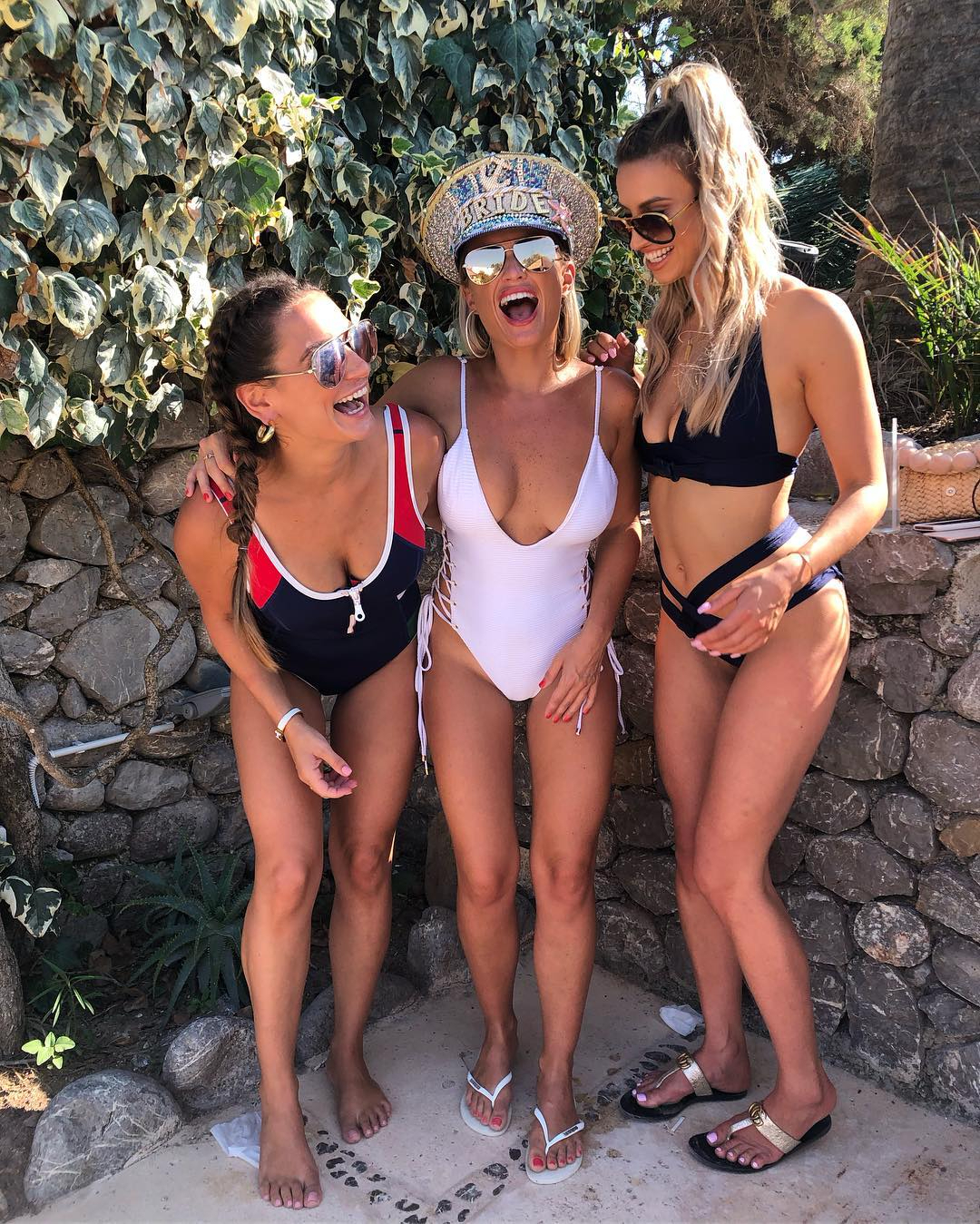 The trio made up after a row over Ferne's new reality show First Time Mum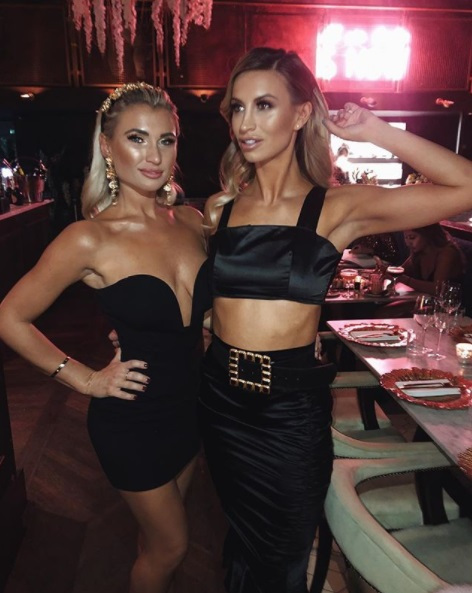 Ferne is the only telly star to see old friend Billie get hitched
"Ferne will obviously be there, but no one else from the show.
"The thing is as well, we've only got really immediate family and close friends going and that totals 95.
"Everyone in the Maldives helping us plan it has said 'this is not normal, this doesn't happen here' as it's usually just really intimate weddings there.
"But Greg has got quite a big family, we've got quite a big family, and just all of our immediate friends."
That meant no room for their ex-Towie co-star Gemma who is currently mending a broken heart after breaking up with her boyfriend James 'Arg' Argent.
Ferne has taken pal Arg's side following the split after he was dumped for mocking Gemma, saying she had "more rolls than Greggs".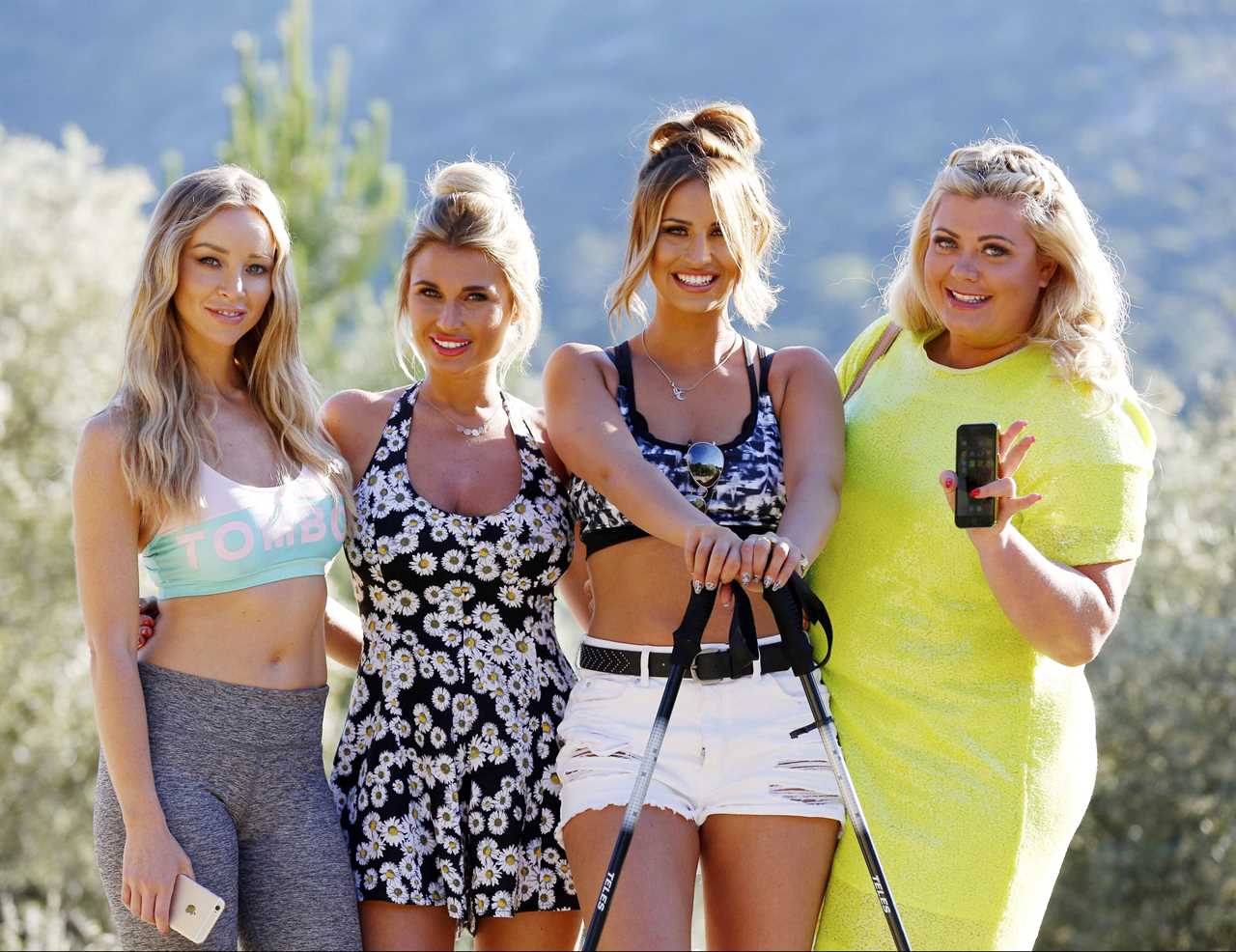 Billie has only invited schoolfriend Ferne McCann to her Maldives beach wedding
But despite not getting an invite to the wedding, Sam insists her and Billie are still close to The GC.
"We've always loved Gemma," she said.
"She's got a really soft gentle side to her gem, but what I love about her is that she doesn't change for anyone or any situation she's in.
"What you see is what you get with her, she could be sitting with the Queen and she would probably still be the same. and I think that's what you have to love about her."
Billie has remained tight-lipped about the date of her wedding after signing a lucrative magazine deal.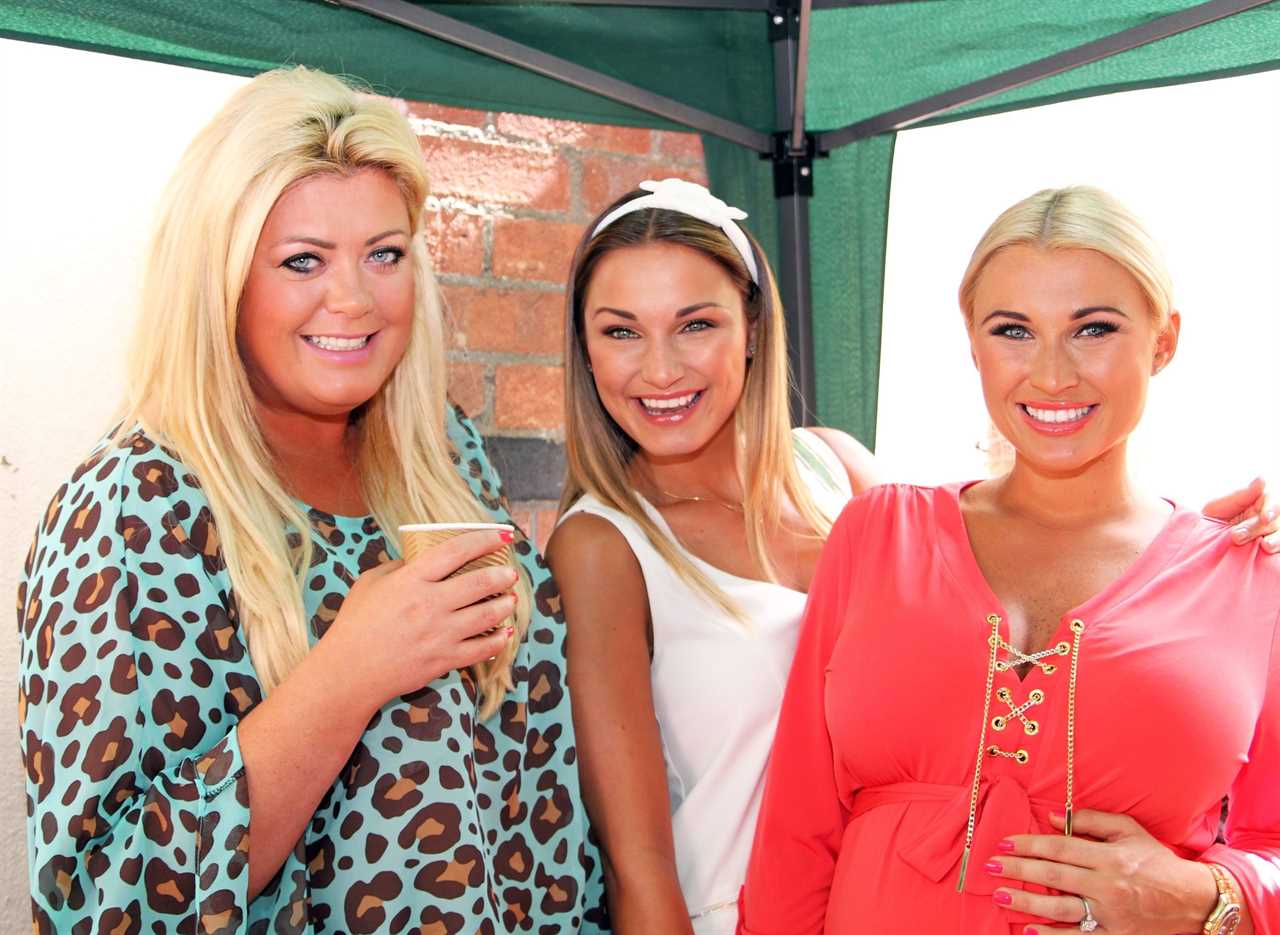 Gemma has missed out on a invite to Billie's wedding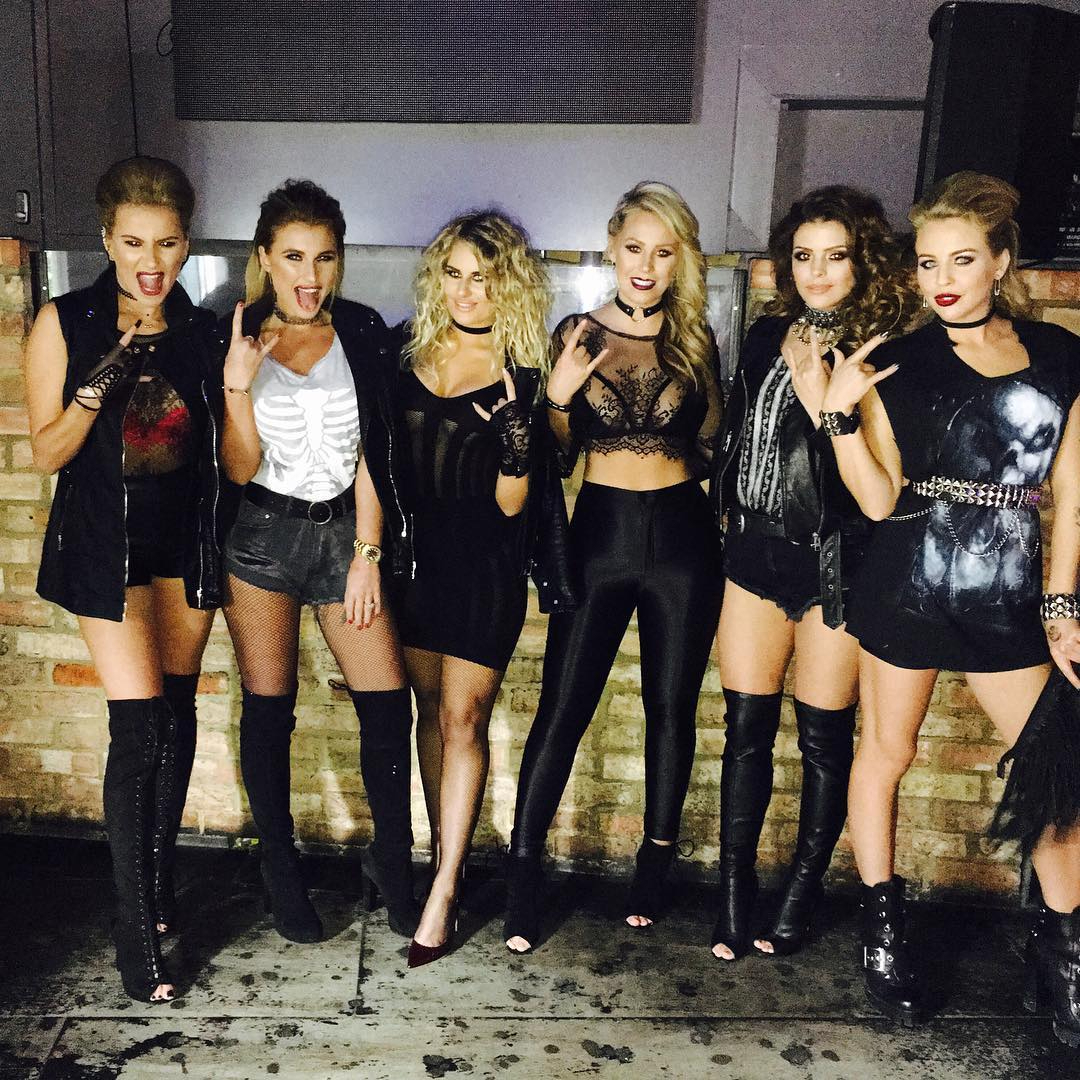 None of her close female friends from Towie will be in attendance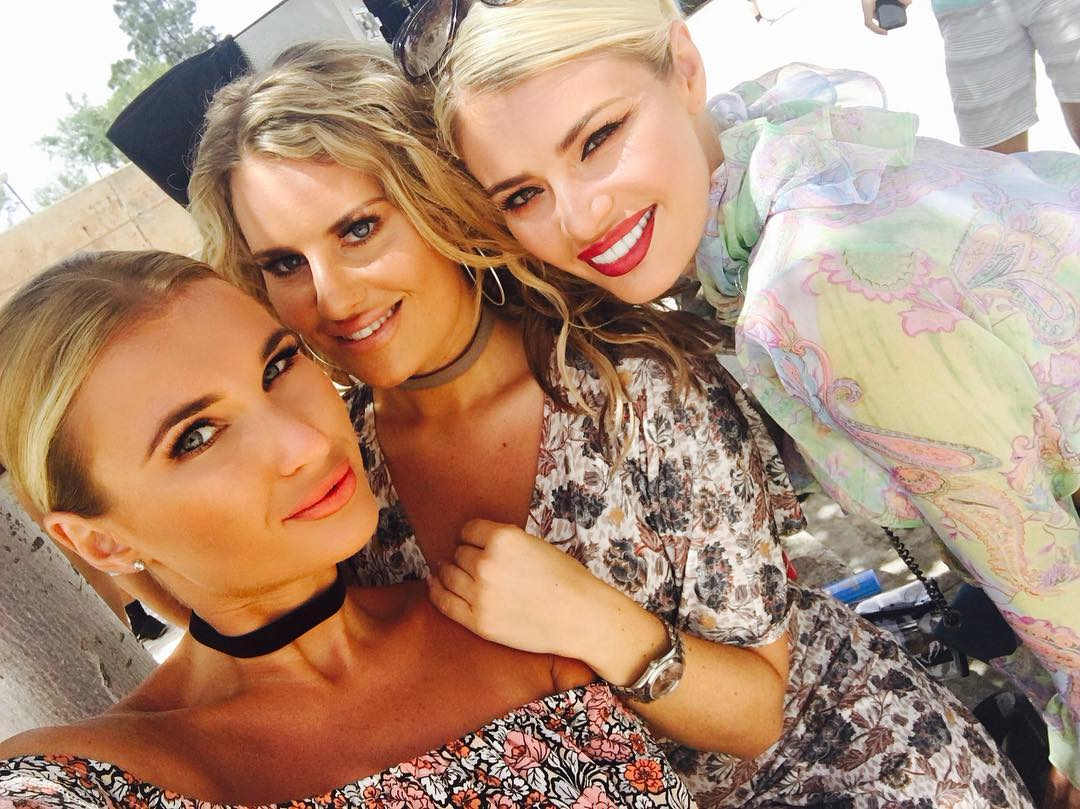 Danielle Armstrong and Chloe Lewis will stay home in Essex while Billie jets out to the Maldives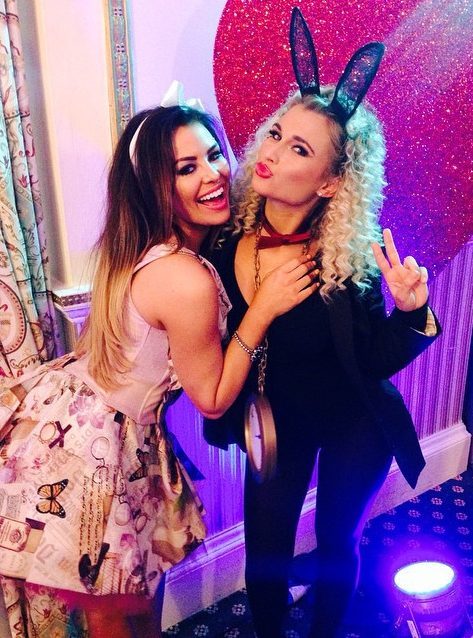 Friend Jess Wright won't be seeing Bilie say 'I Do'
When pushed, the 29-year-old wouldn't reveal how much she's spent ceremony so far – but it promises to be a lavish affair lasting a whole week.
The time difference has made planning her wedding abroad stressful, admits Billie, but she finally feels like things are starting to come together.
"We've got so many people going now and we're not just organising the one day", said Billie.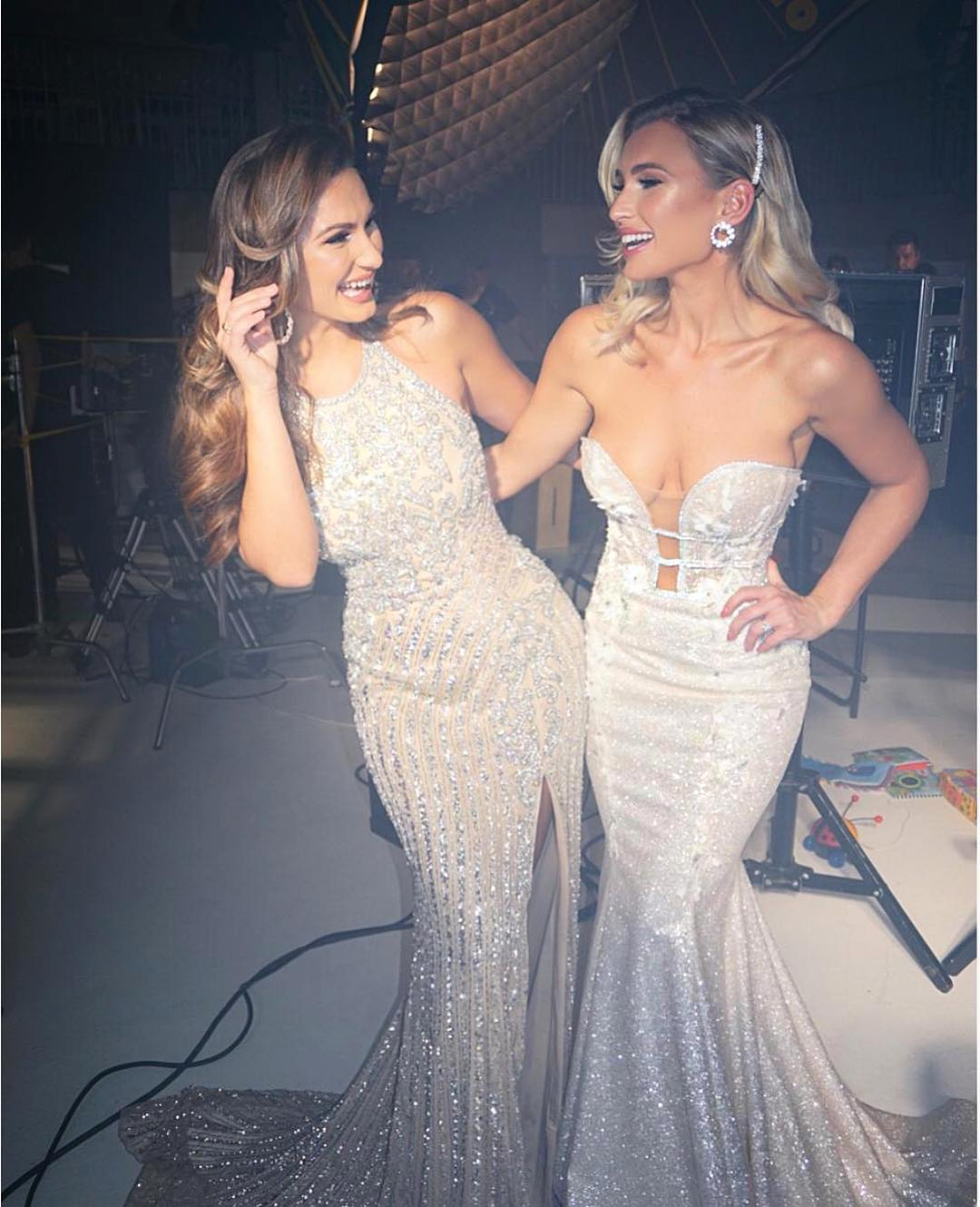 Sam will be Billie's Maid of Honour
"We're making plans for a whole week.
"Everything has to be planned, and obviously there's a time difference, so you don't just send an email and get one back straight away, you wait like five hours, but I feel fine now, I'm getting more excited."
Billie admitted the pressure sometimes got to her during intense wedding planning on camera for The Mummy Diaries.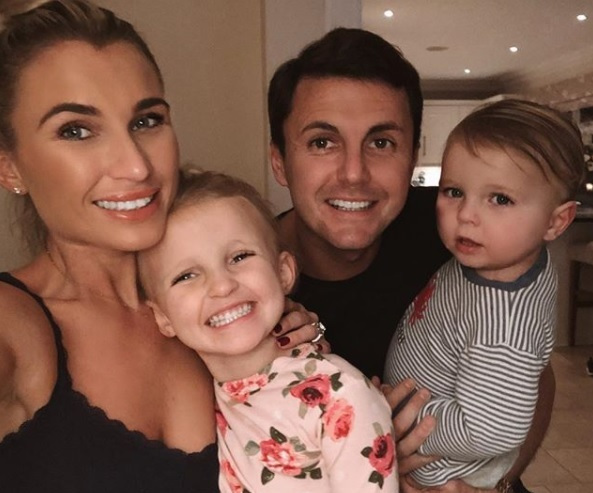 Billie and Greg are already mum and dad to four-year-old Nelly, and 22-month-old Arthur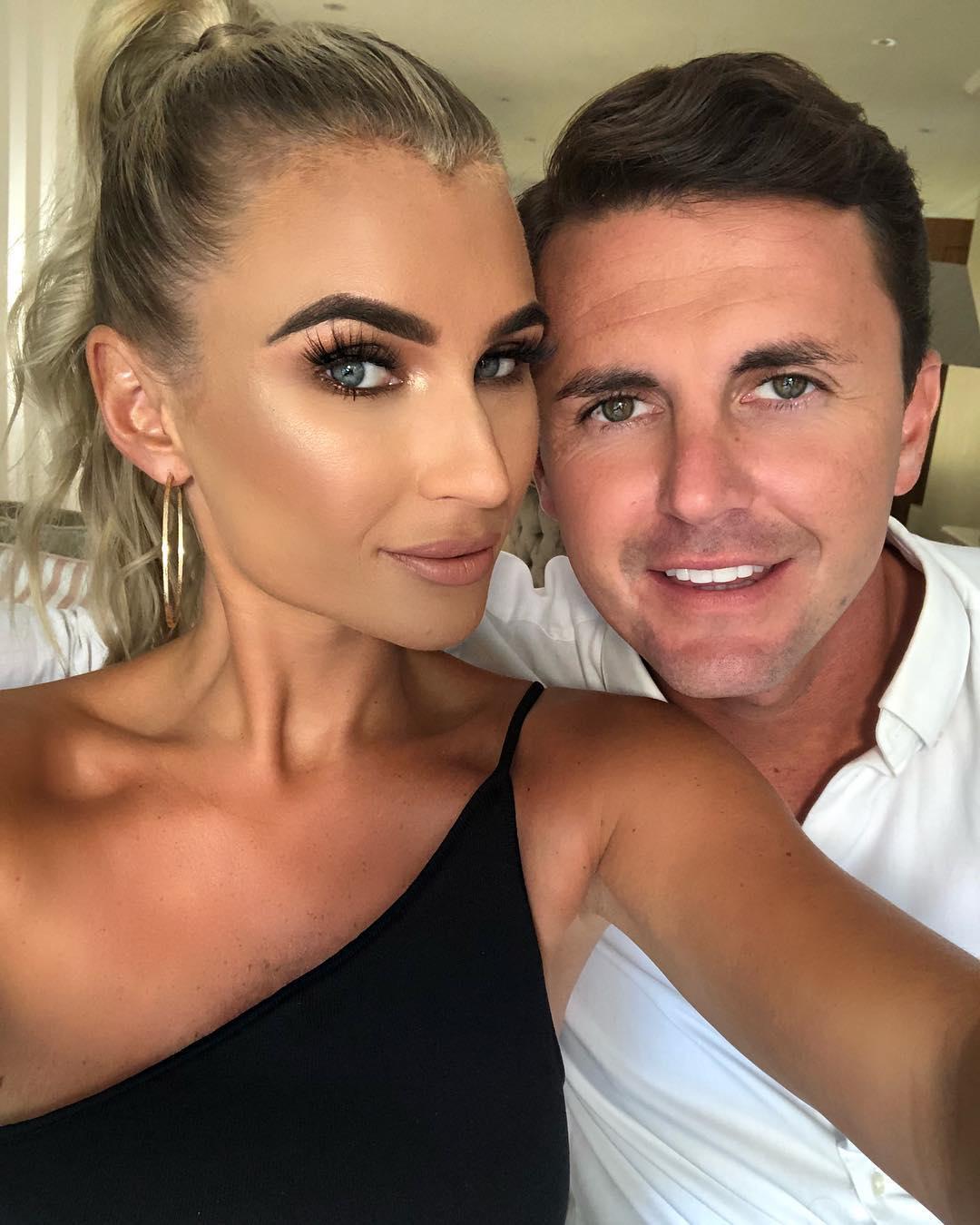 Billie Faiers and her hubbie-to-be Greg Shepherd are remaining tight-lipped on details of their big day
She confessed being annoyed that Greg became a firm fan favourite after he opted for THREE stag dos in the last series.
"Everyone loves Greg and it's really bugging me, I'm not going to lie", joked Billie.
"There was a point where I kept watching the show and felt sorry for Greg all the time, but he knows exactly what to do to wind me up, I always bite.
"I know I should just zone out and not reply but I can't help myself."
The husband and wife-to-be joined sister Sam and her partner Paul in series two of the show and have entertained viewers with their hilarious arguments.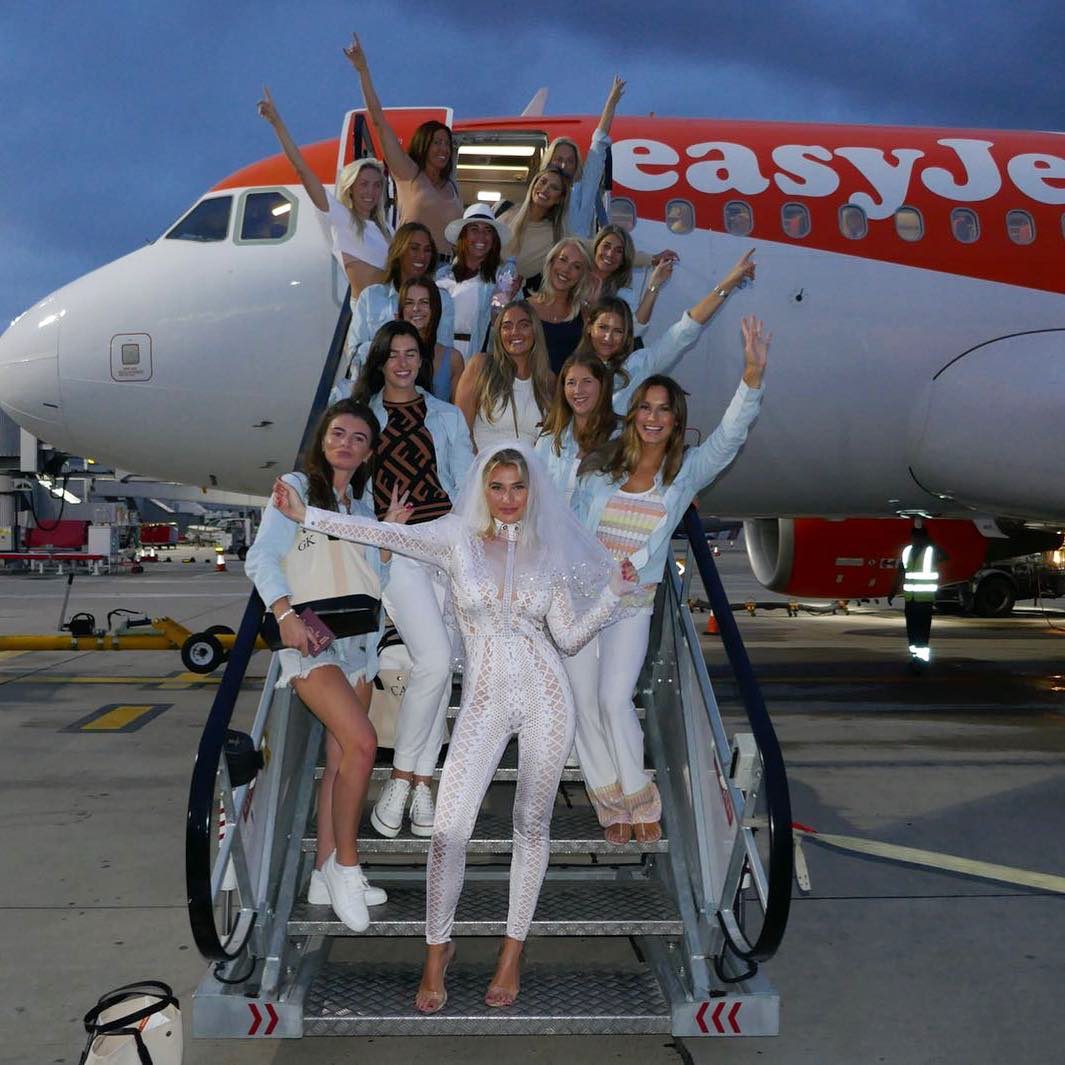 Billie and her bridesmaids ahead of her Ibiza hen do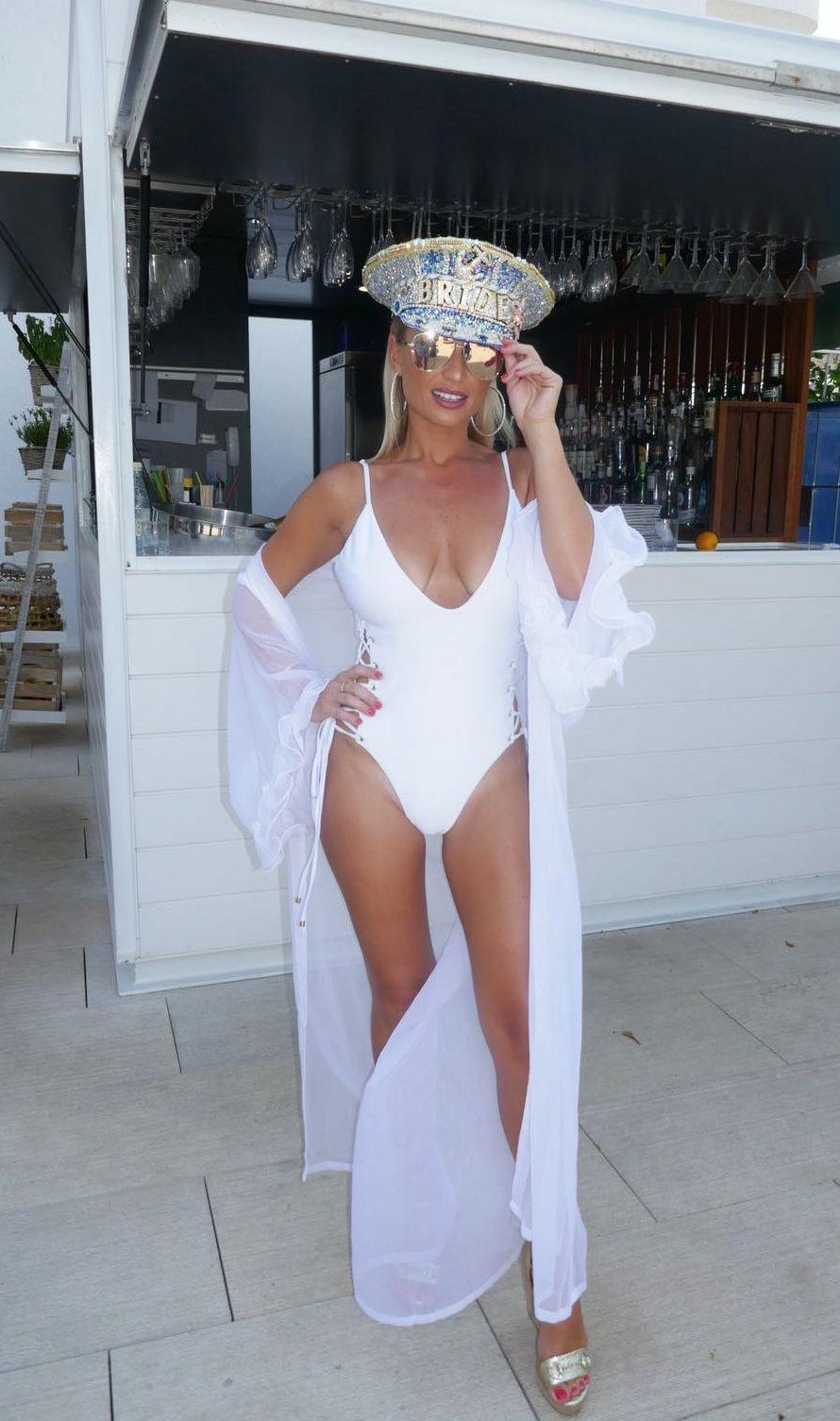 Billie stunned on her hen do in Ibiza last year
And viewers are in for a treat during series five when Pussycat Dolls' Kimberly Wyatt attempts to teach Greg how to dance.
"They really got their money's worth with that one, honestly," Billie laughed.
"It was hysterical, especially Greg.
"I never realised that Greg isn't actually good at dancing until we did this. He was like a big giant, swinging his arms around, I couldn't believe it.
"But Kimberly was amazing, so lovely, really nice, we really got on with her.
"She's taught us a little routine to do on the wedding night."
Sam and Billie Faiers: The Mummy Diaries returns for series five on March 6 at 9pm.