JAMES Argent has told The Celeb Report Online he will lose a staggering SEVEN stone before marrying Gemma Collins and following in her skate-marks and signing up to Dancing On Ice.
The 31-year-old set himself the ambitious target which, with rehearsals starting just before Christmas, would mean the Towie veteran shedding nearly 10lbs a month.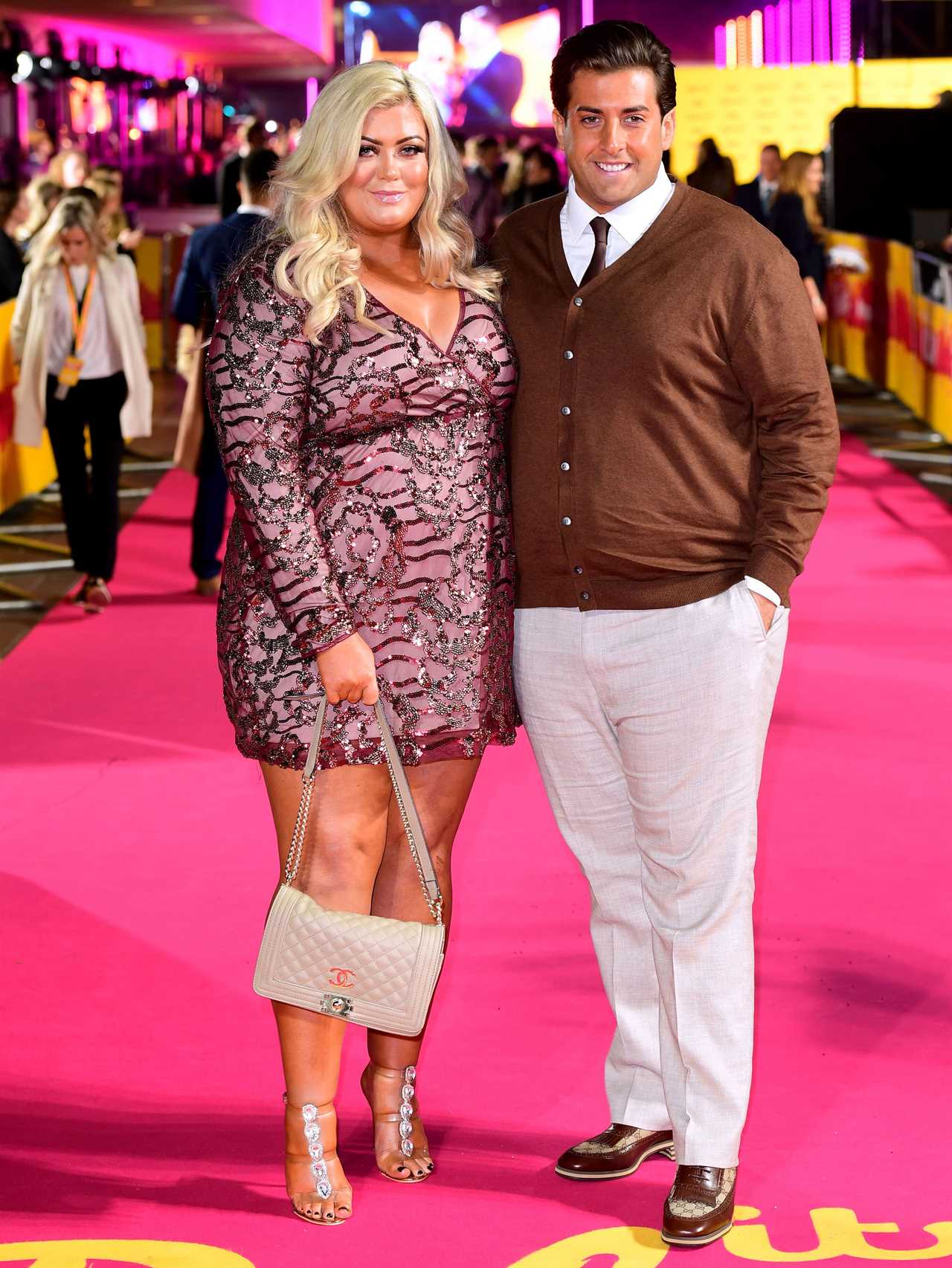 James Argent wants to follow Gemma Collins into joining Dancing On Ice
He said: "If I was to do Dancing On Ice next year I'd want to lose seven stone. By this time next year I'd be a year and a half sober so I'd be in a pretty good position to do it.
"Gemma would love to see me do the show, purely for the fact that I'd go through everything that she's gone through."
And he's not wasting any time before embarking on the new regime, telling us: "I'm starting a diet this week.
"I'll potentially go to boot camp to kick start it – then it's something that I'm going to maintain throughout the year.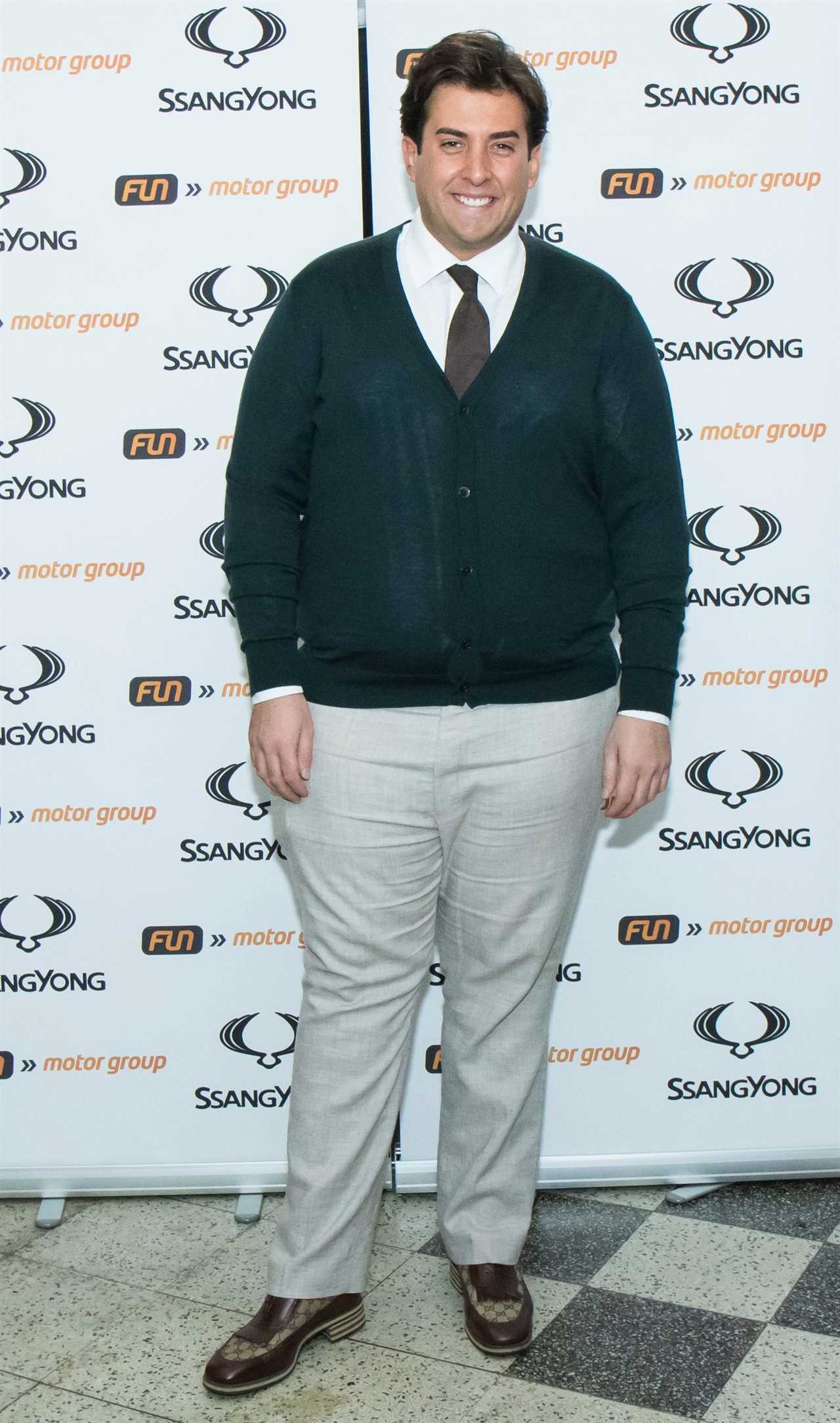 Arg is targeting a seven stone weight loss before doing the show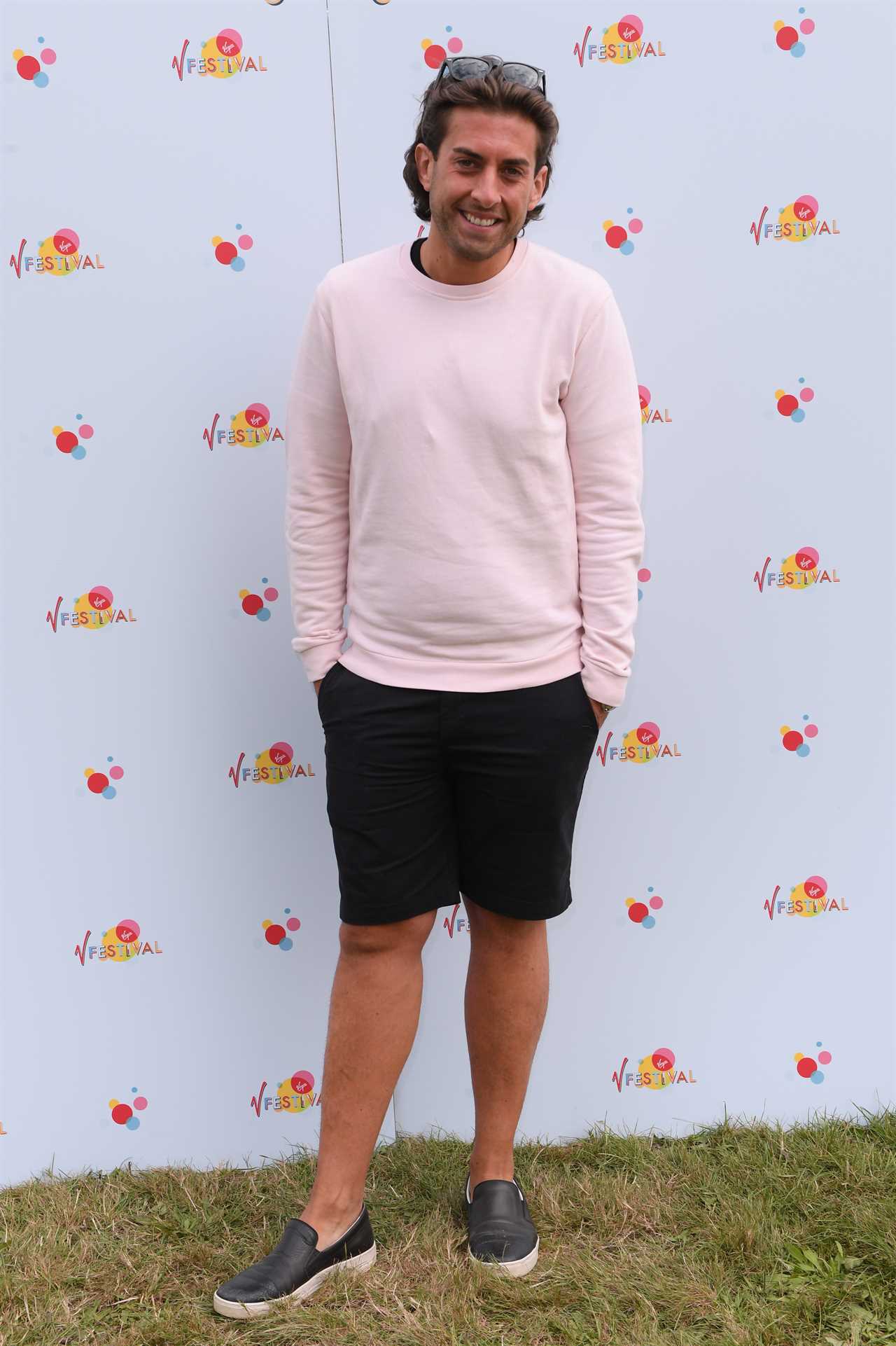 He has achieved an incredible slim-down before, pictured here in 2017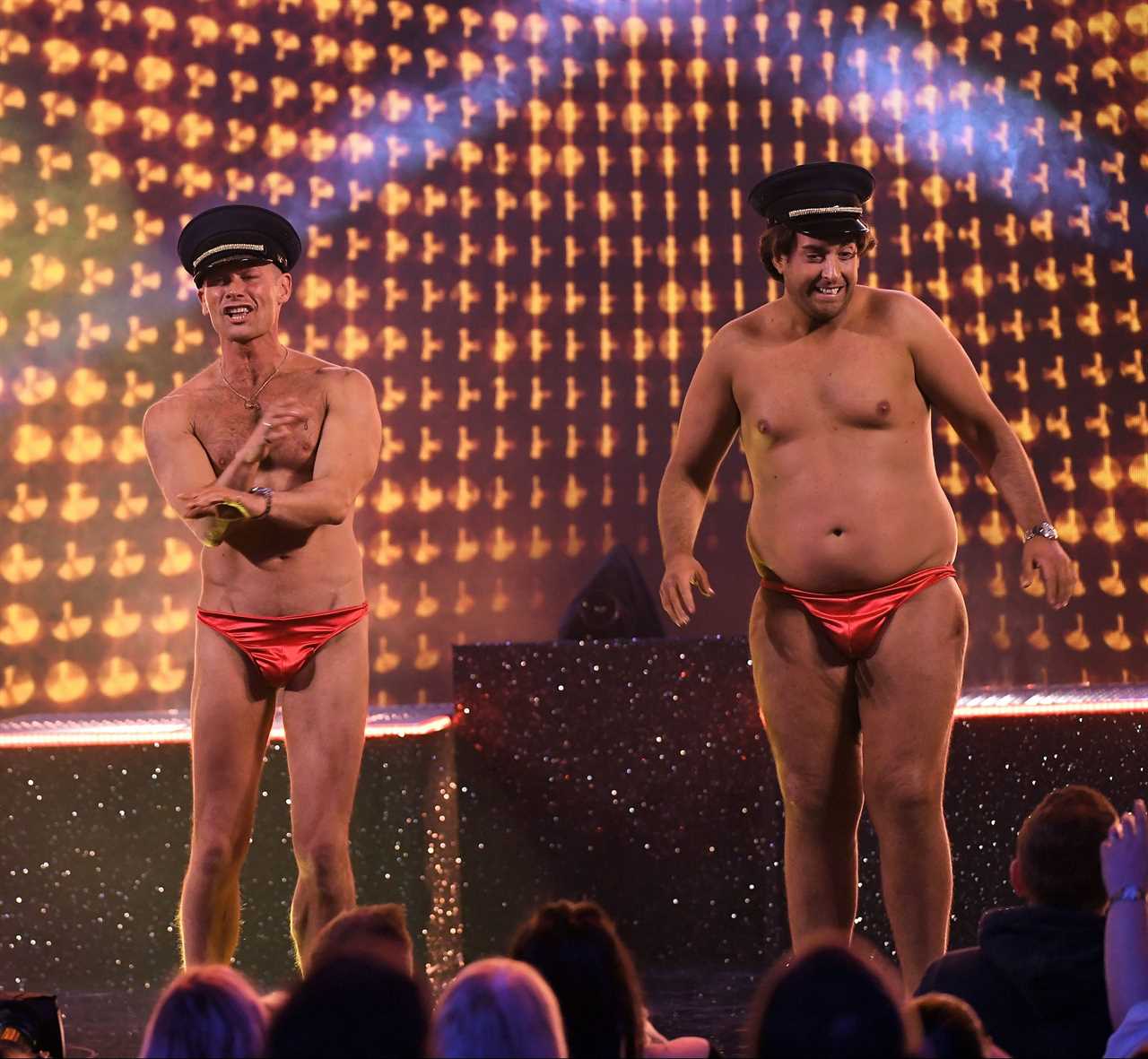 Arg on The Real Full Monty with John Partridge last year
He added: "I love boxing as well as running, walking and tennis – that's kind of the sport I'm going to be doing."
The star has lost huge amounts of weight before – in 2015 going from 18 and a half stone to 14 and a half after adopting a healthy lifestyle.
Arg did it again in 2017, shocking fans when he emerged from ten weeks of rehab in Thailand with a startlingly trimmer look, having lost more than a stone.
And he has the perfect fitness inspo to do it again – with Gemma, 38, having shed two and a half stone due to the gruelling regime celebrities are put through on Dancing On Ice.

He was wildly supportive of Gemma's stint on the ice with Matt Evers

Arg was often seen, in his trademark bow tie, watching in the crowd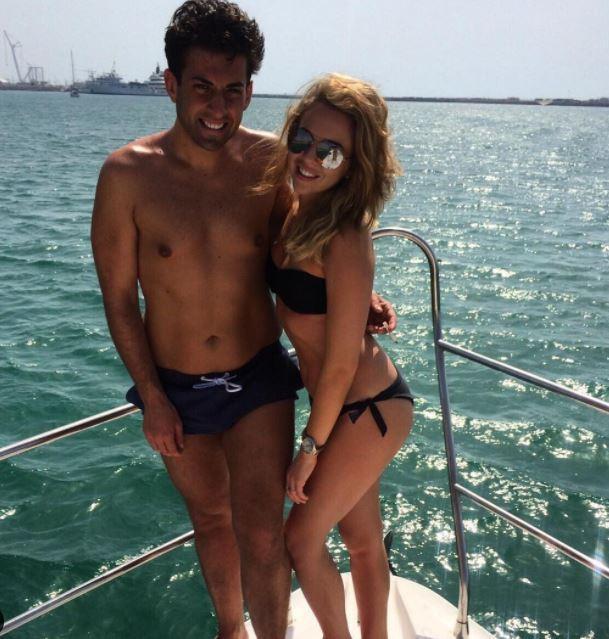 He posted this throwback picture in 2015 to inspire him to get back in shape
Arg explained: "She looks great at the moment. It would be good if she could continue her fitness, but that's down to Gemma.
"It was never about her being fit – I just wanted to push her to do as well as she possibly could have done in the competition."
Gemma revealed on Loose Women that she wanted to start trying for a baby this year – but Arg seemed to have one eye on his bank balance for their other plans this summer when we mentioned "baby making".
Chuckling as he reeled off a list of her other demands, he told us: "Yeah, I've got to see how much money I've got left after Valentine's.

The couple outside the Dorchester in London, where they will spend Valentine's Day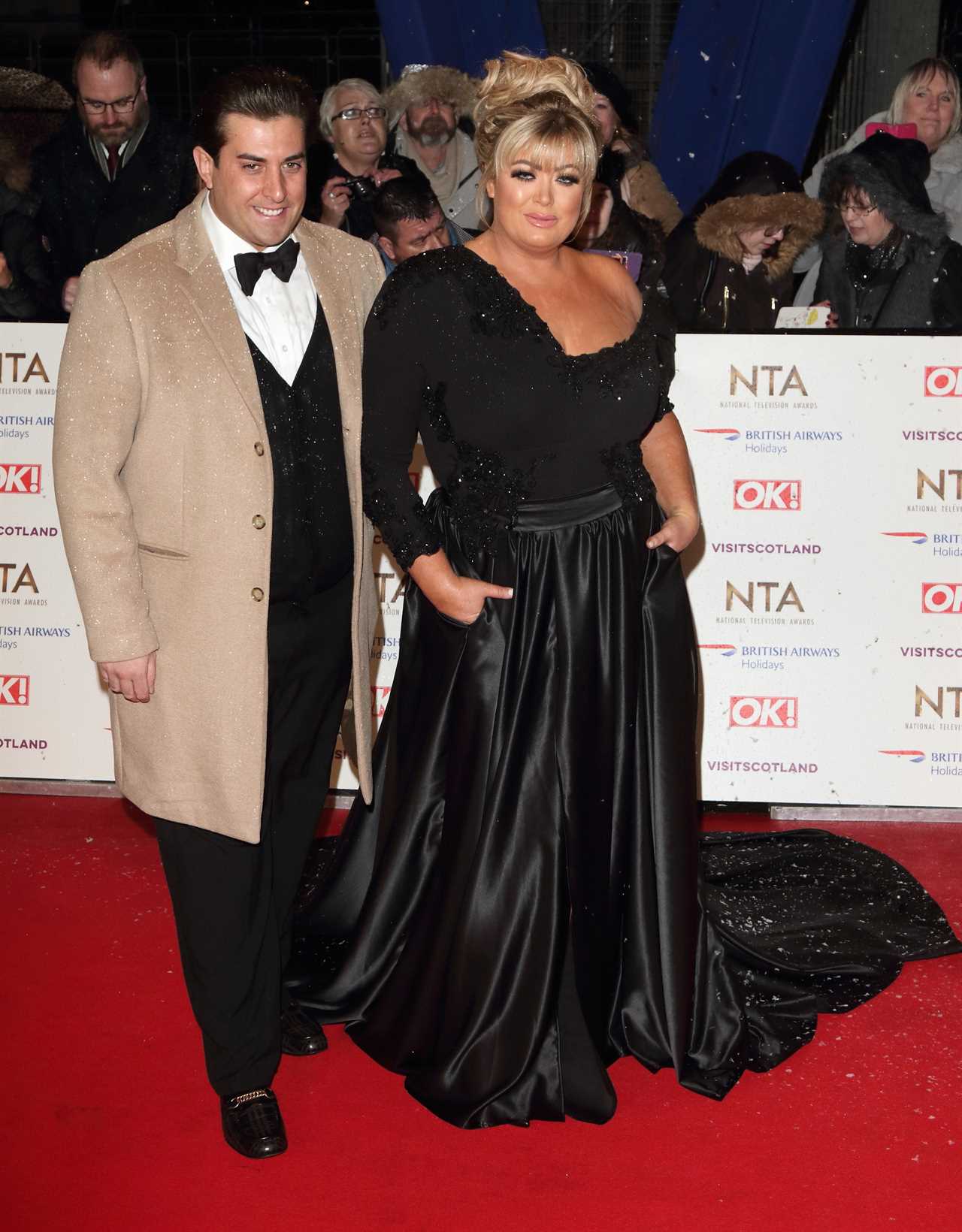 Gemma and Arg, seen here at the NTAs, are having a super-luxury Valentine's
"At the moment, she wants a Burberry bag, she wants to stay in the White City Hotel, she wants to stay in the Dorchester, she wants 100 red roses, she wants fancy cards.
"If I've got any money left then it depends on what we're going to be doing this summer."
He added: "As much as Gemma is very romantic and a good laugh, she definitely does like to be spoilt and she does have a few demands."
And another thing Gemma certainly wants is an engagement ring – urging Arg to propose practically every time she appears on TV.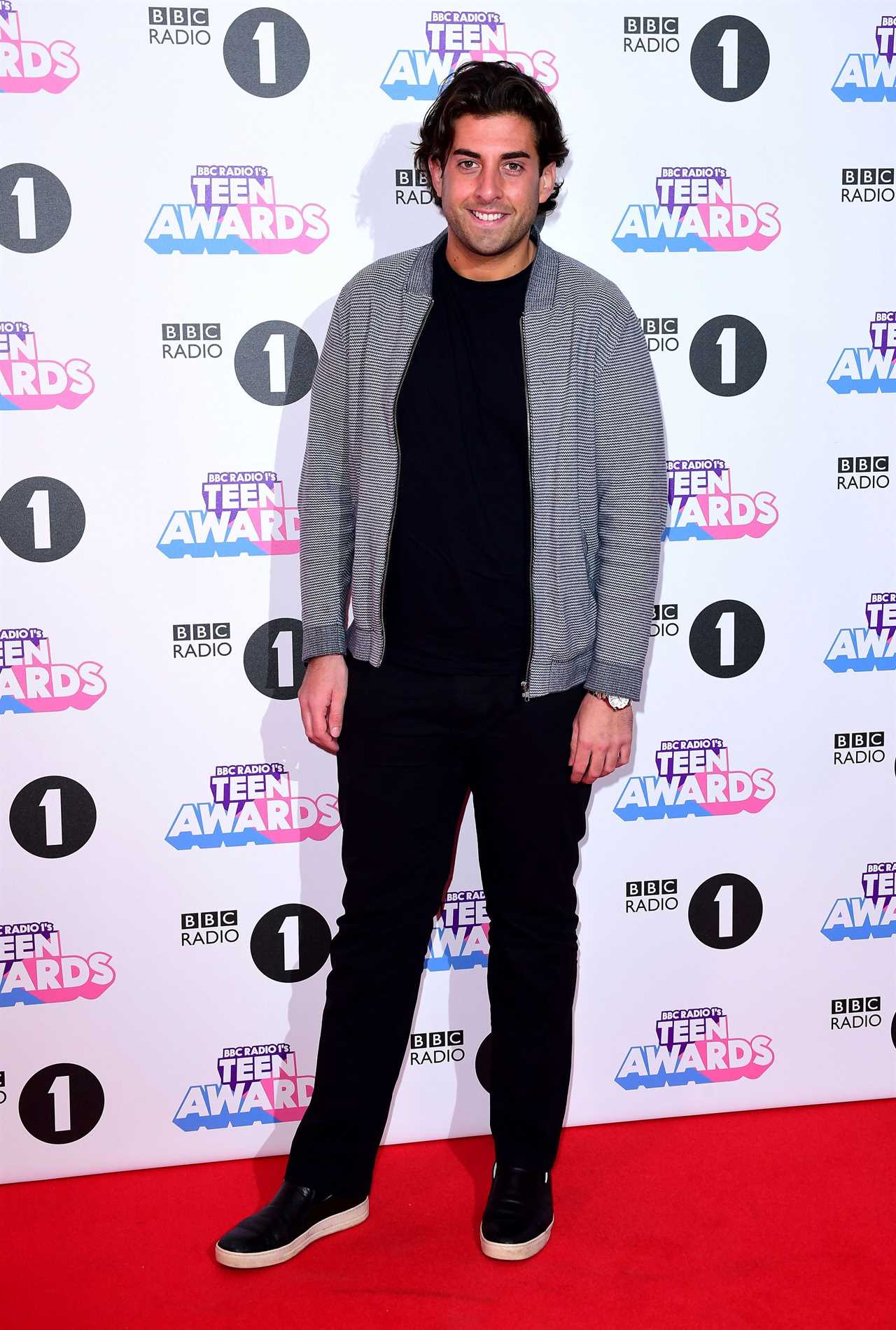 A slimmer James at the Radio 1 Teen Awards in 2017
He explained: "She's hinted at a certain type of ring that she wants, if we ever got engaged. I'll bear it in mind."
Arg's life has changed dramatically in recent years after going into rehab for drink and drug abuse last year – his third time in an addiction facility.
And he says he's adapted his life to make sure he stays on track, explaining: "I won't be going on any boys' holidays any time soon.
"I'll be away with Gemma and spend my holidays with either close family or friends, and going to nice places," he tells us. "I've got my Spanish tour and a lot of gigs."

Arg running late while filming Celebs Go Dating in 2017
James is even open to delivering the musical partnership reality TV is crying out for.
He admitted: "You never know, me and Gemma as Christmas number 1 could potentially happen."
Could? More like must. With that followed by a turn on Dancing On Ice and a dramatic slim-down, it seems there's a busy year ahead for the good guy of Towie.