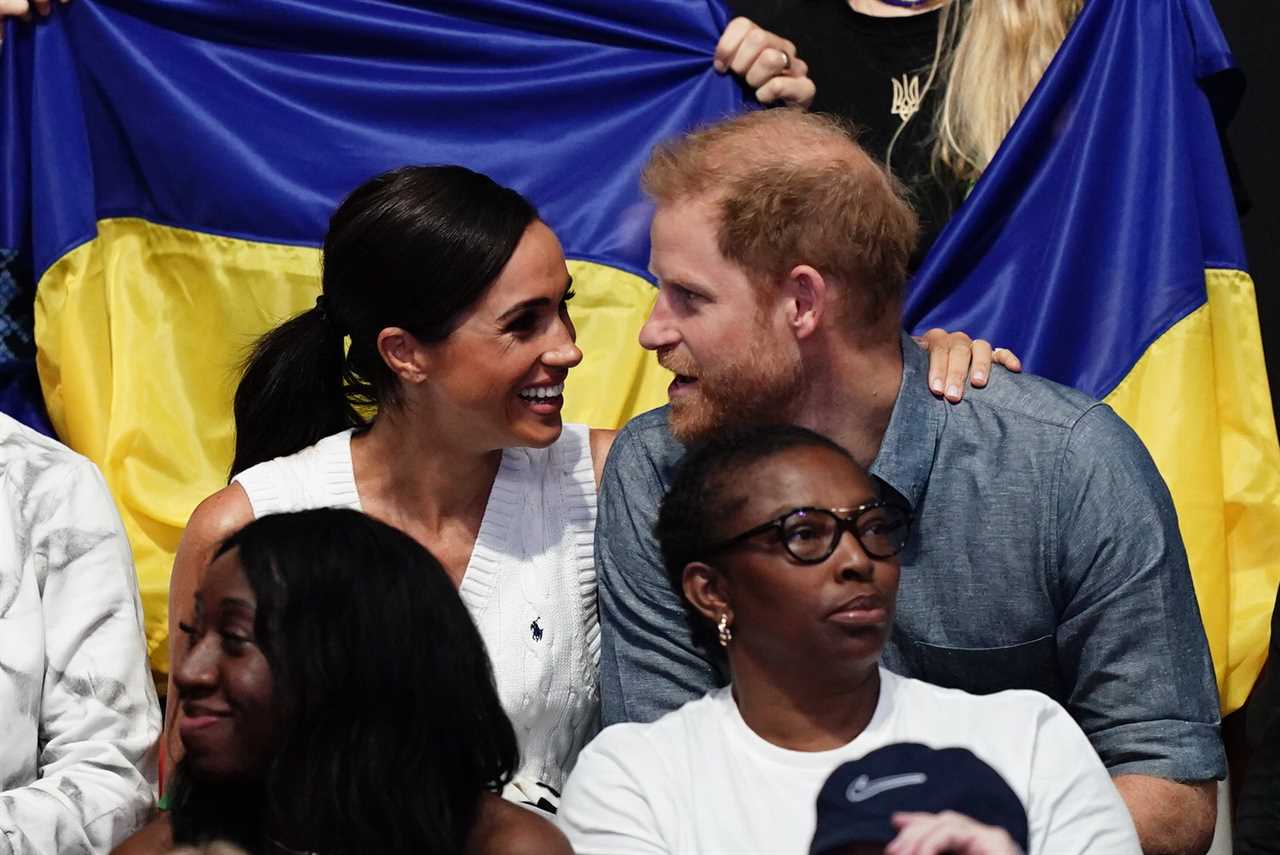 The Return of Meghan Markle
After a year of avoiding the public eye, Meghan Markle has made a triumphant return to the forefront with her appearance at the Invictus Games in Dusseldorf. The Duchess of Sussex has been seen walking hand-in-hand with Prince Harry, cuddling children, waving a Nigeria flag, and even singing along to "Sweet Caroline." These public appearances have sparked excitement about the couple's upcoming projects to be announced later this year. It seems that the Invictus Games are serving as a platform to launch Meghan's rebranding as a natural and fun individual, with a beaming and relaxed Harry by her side.
A Friendly Setting for the Media
The Invictus Games provide Meghan with the opportunity to be in the media spotlight in a friendly environment for nearly a week. This exposure helps to put her profile back into the public consciousness ahead of her highly anticipated projects. Despite online rumors about the state of their marriage, Meghan and Harry have been inseparable since her arrival, making public displays of affection and showing their unwavering support for one another. This newfound openness has resulted in significant media coverage and has given the couple a chance to control and enhance their reputation.
A New Era for Meghan and Harry
These games mark the beginning of a rebranding effort for the Sussexes, aiming to move past the negativity that has surrounded them since Megxit. Instead of engaging in tell-all docu-series or launching attacks against the media and Britain, Meghan and Harry want to focus on positivity and their charitable endeavors. They have no plans for additional books that could potentially damage their reputation further. This shift in approach is evident through Meghan's openness about her outfits during the Invictus Games. She wants not only to be seen but also for the world to know what she is wearing. Even her recent claim of being 43% Nigerian has been embraced, as she celebrated with Nigeria fans during a match.
Moving Forward with Transparency
Meghan's acceptance of media attention and her willingness to be open about her life is a clear sign of her desire to move on from Megxit. By being seen supporting wounded soldiers, having fun, and showing public displays of affection, Meghan and Harry hope to mitigate future criticism. Despite the challenges they have faced in recent years, they are determined to present themselves in a positive light and build a stronger public image as they embark on their new projects.