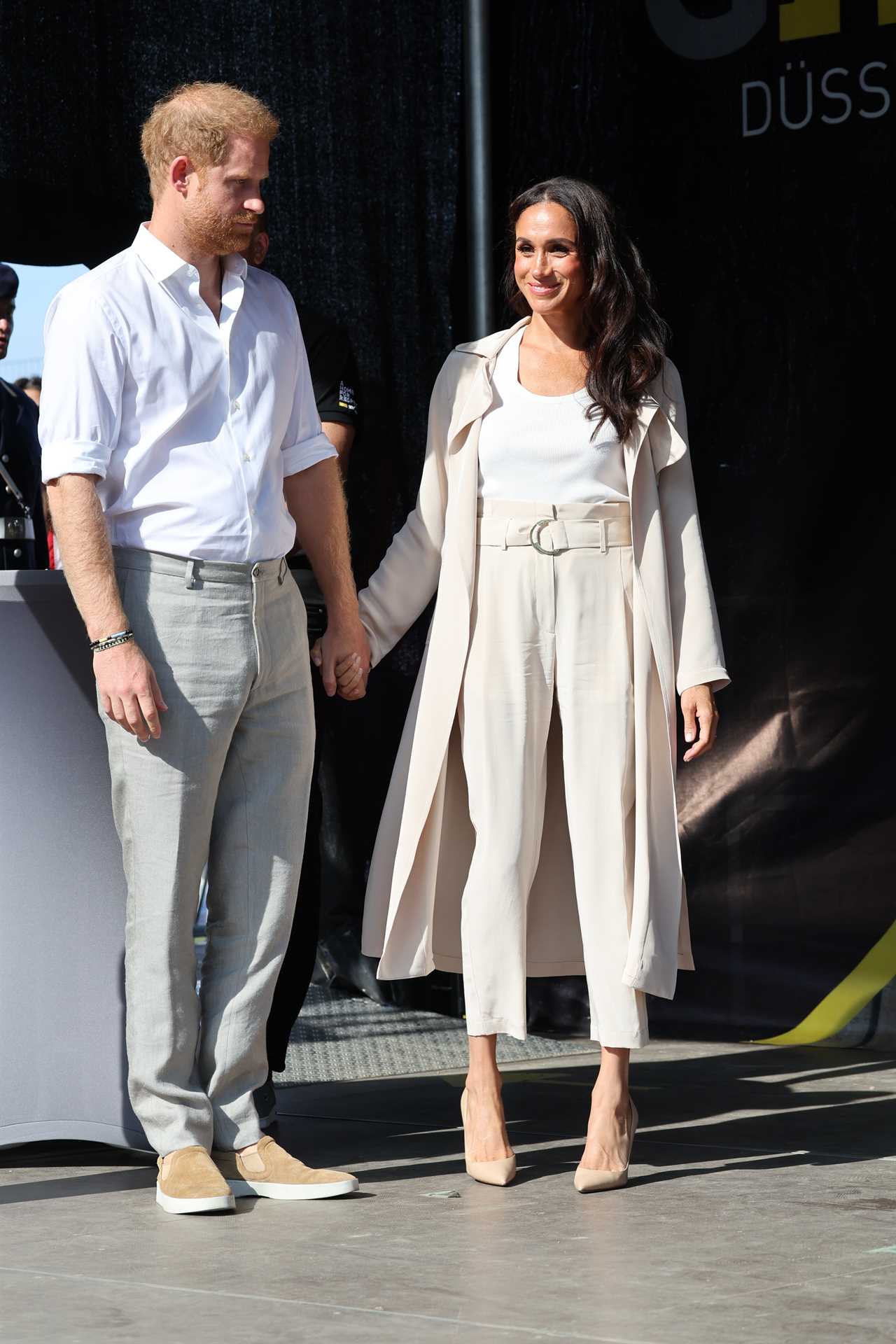 Meghan Markle and Prince Harry were seen holding hands as they attended the last day of the Invictus Games in Dusseldorf, Germany. The Duke and Duchess of Sussex have been cheering on veterans throughout the week-long event. On the final day, the couple sported coordinated beige and white outfits as they showed their support from the sidelines.
A Week of Support and Unity
The Invictus Games, a competition for wounded, injured, and sick service personnel and veterans, came to a close on Saturday. Meghan Markle and Prince Harry were there every step of the way, offering their love and encouragement. The couple has been seen enjoying traditional German cuisine and proudly cheering on the athletes.
A Stylish Day for the Sussexes
As they arrived for the final day of the Invictus Games, Meghan Markle and Prince Harry looked effortlessly chic in their smart casual outfits. Opting for matching beige and white ensembles, the couple appeared to be in sync as they held hands throughout the event.
Promoting the Athletes
Meghan Markle took on the role of presenting medals to the athletes who participated in the swimming events. With her husband by her side, she showcased her support for the competitors. The Sussexes have always made it a priority to stand by those who inspire others through their accomplishments.