Birthday Boy Harry All Smiles at Volleyball Match
Prince Harry, the Duke of Sussex, arrived at the Invictus Games with his wife Meghan Markle to celebrate his 39th birthday. The royal couple has been cheering on veterans from the sidelines throughout the games, and yesterday they enjoyed an early birthday party at a traditional German restaurant. The couple appeared in good spirits as they met with spectators and officials.
Intimate Moment at the Games
During the fifth day of the Invictus Games, Harry and Meghan shared a special moment as they posed for selfies with fans. However, body language expert Judi James noted that the couple "lacked intimacy" during the event. Despite this, James added that they are still trying to show the world that they are a "devoted couple."
Final Day Festivities
To mark the final year of his 30s, Prince Harry attended a volleyball match between Germany and Poland on his birthday morning. He was seen beaming while watching the game alongside Meghan. Later in the day, the couple will also be spectating a cycling event. Meghan, 42, looked stylish in a Zara playsuit paired with a Celine blazer and Saint Laurent sandals, while Harry wore a relaxed linen shirt with dark navy chinos and green trainers.
A Secret Feast and Birthday Celebrations
Before the volleyball match, the couple enjoyed a secret feast the night before. According to Hello! magazine, the event was a "family meal" with the Archewell team to commemorate Harry's birthday. The duo indulged in local dishes, including blood sausages and Wiener Schnitzel, at a traditional German restaurant. Afterward, Harry was treated to a birthday cake at their luxurious hotel.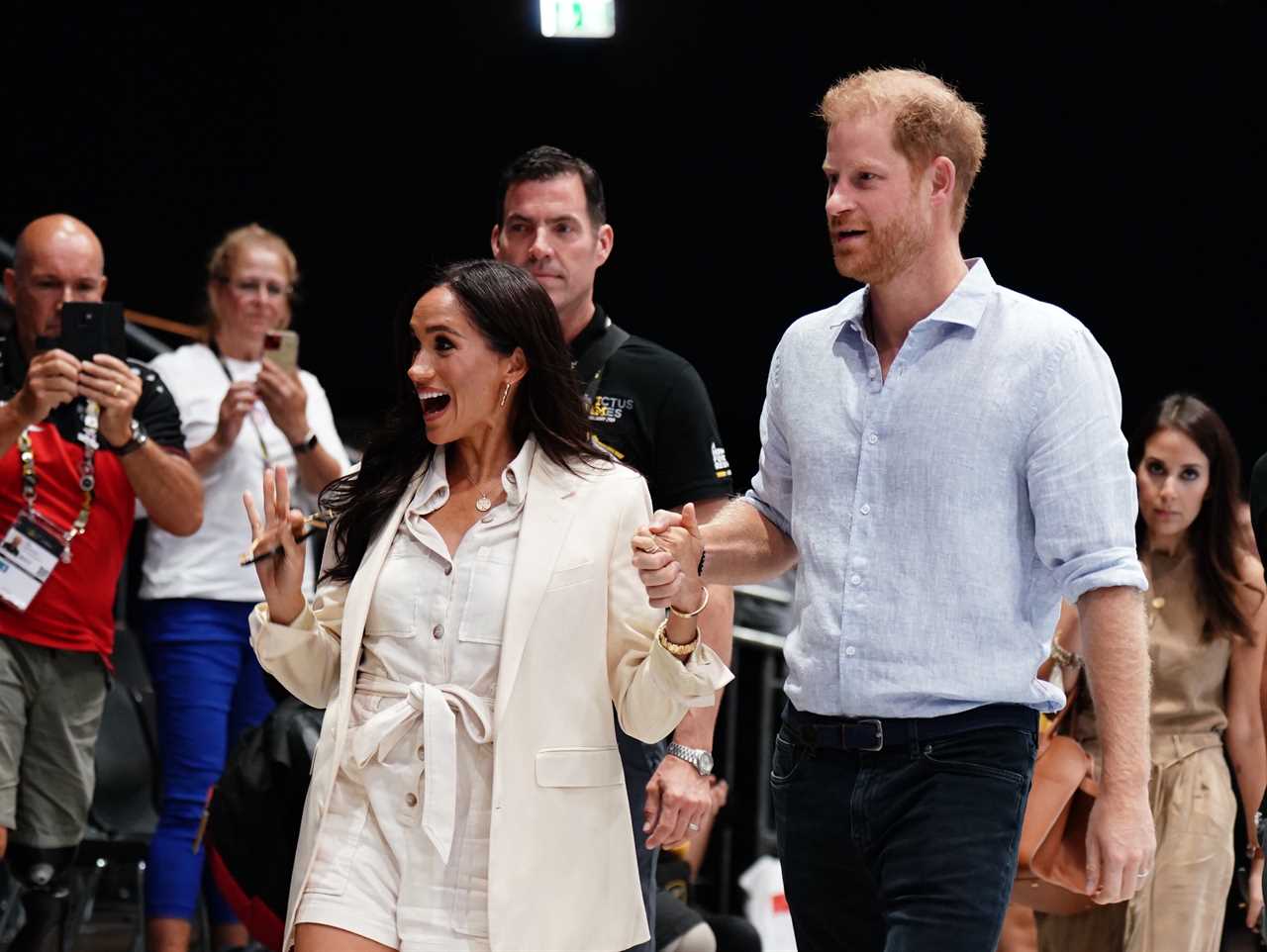 Despite being without her engagement ring at the games, Meghan and Harry still captured the attention of the crowd with their smiles and friendly interactions with fans. The couple has been actively supporting the Invictus Games, a sporting event for wounded veterans, and they continue to show their commitment to the cause.