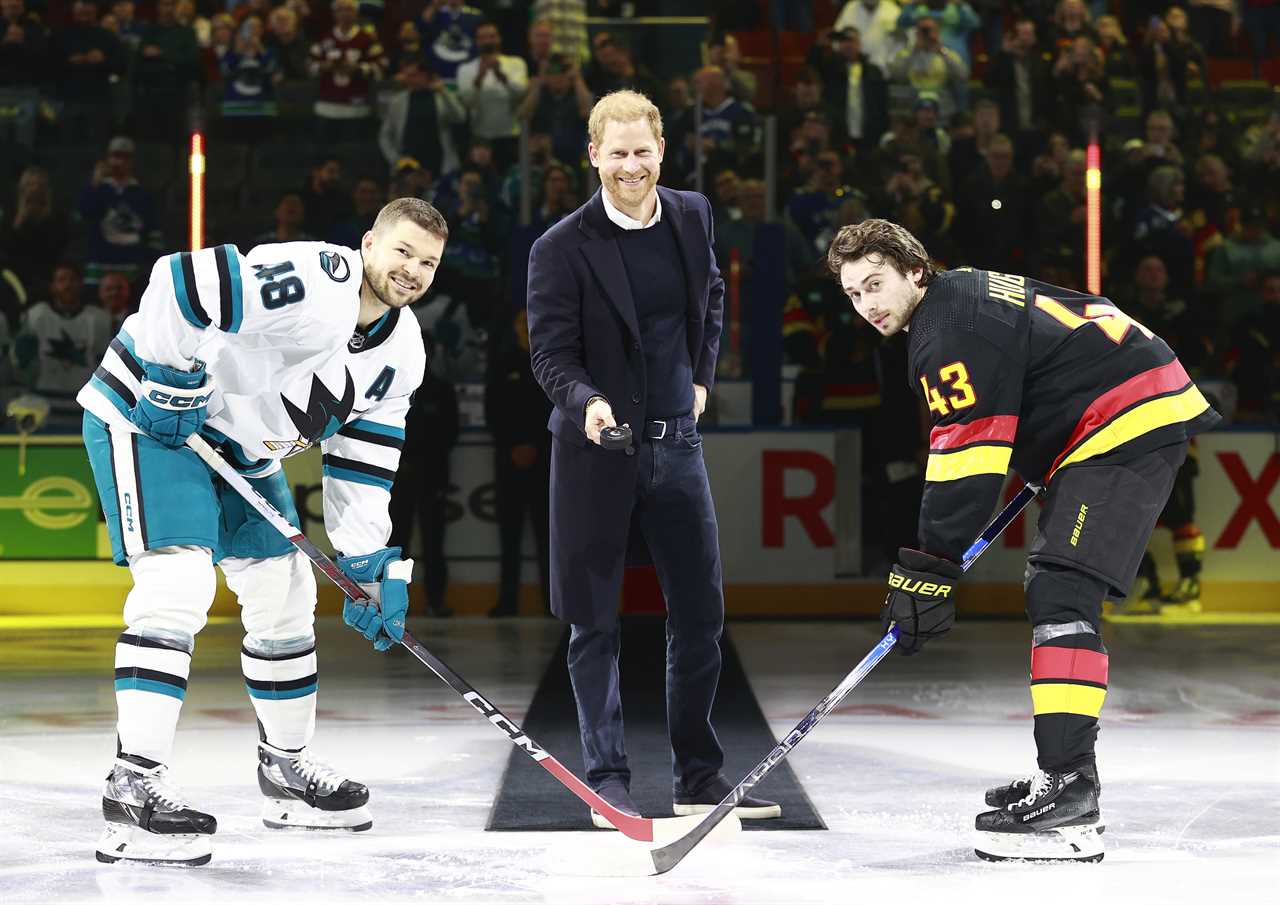 This is the awkward moment Prince Harry was told to drop a hockey puck by a star - as he was too busy smiling for photos.
Attending an ice hockey game
Harry and his wife Meghan Markle attended an ice hockey game at the Rogers Arena in Vancouver, Canada yesterday evening.
Caught up in the moment
He performed the ceremonial puck drop kicking off the clash between the Vancouver Canucks and the San Jose Sharks. But Sharks captain Tomas Hertl said there was an awkward moment when Harry got distracted.
Awkward encounter
Hertl told local media: "I actually had to tell him to drop the puck because he kept holding it and smiling. I said 'It's time to drop it' - but it was a cool moment. For sure I will remember that one."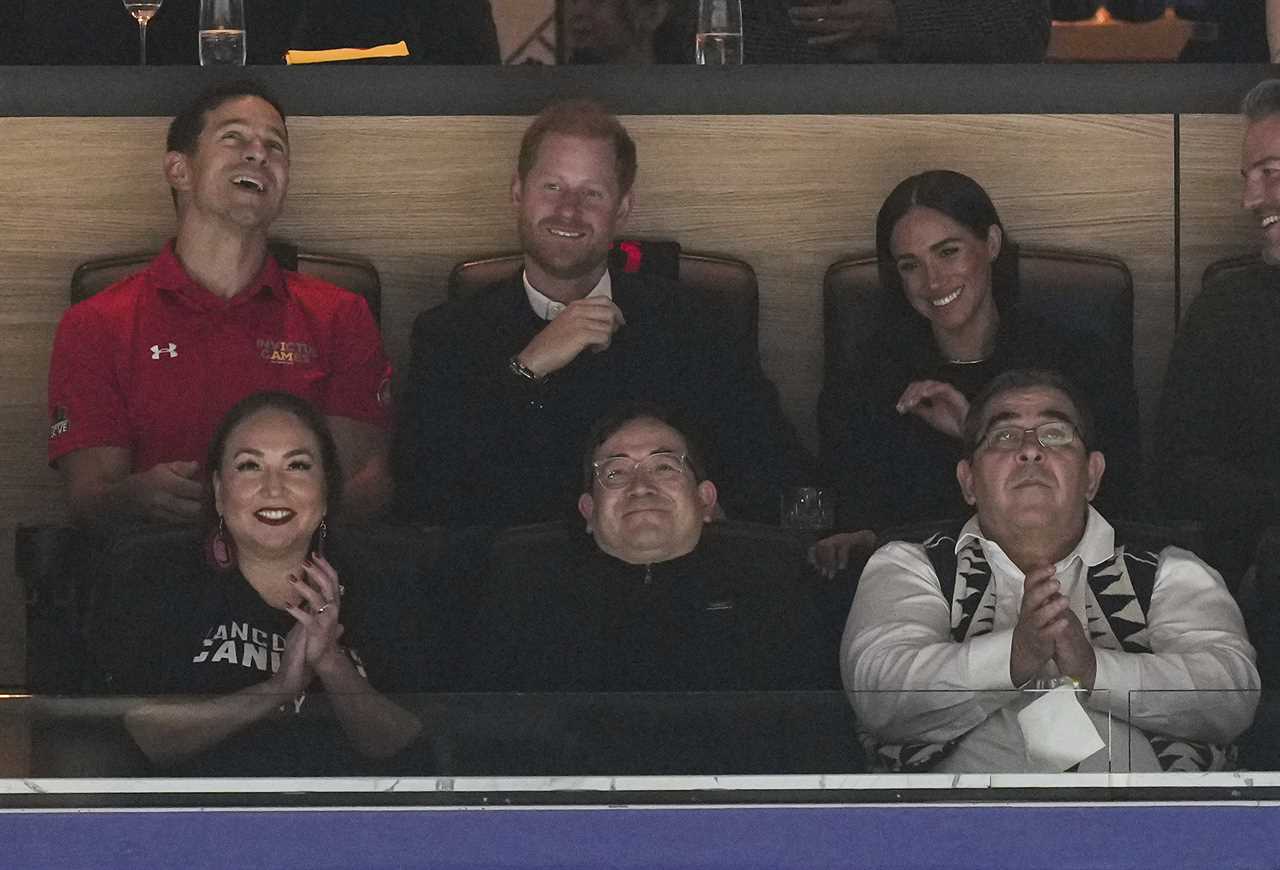 Meeting the coach
Canucks head coach Rick Tocchet also had an interaction with Harry, saying: "I gave him a fist bump, I don't know if you're allowed to do that. I did it, he did it. He kind of looked at me but he did it."
Invited to the game
Harry was invited to the game after he chose the Rogers Arena as the venue for the Invictus Games closing ceremony in 2025. The Games are Harry's sports competition for wounded military veterans from around the world.
Not the first royal
Interestingly, Harry is not actually the first royal to drop the puck at a Vancouver Canucks game. The late Queen and Prince Philip also saw the Canucks play San Jose back in 2002.
Christmas plans
Harry and Meghan are reportedly hoping to spend Christmas in the UK but have not been invited by King Charles, according to a pal.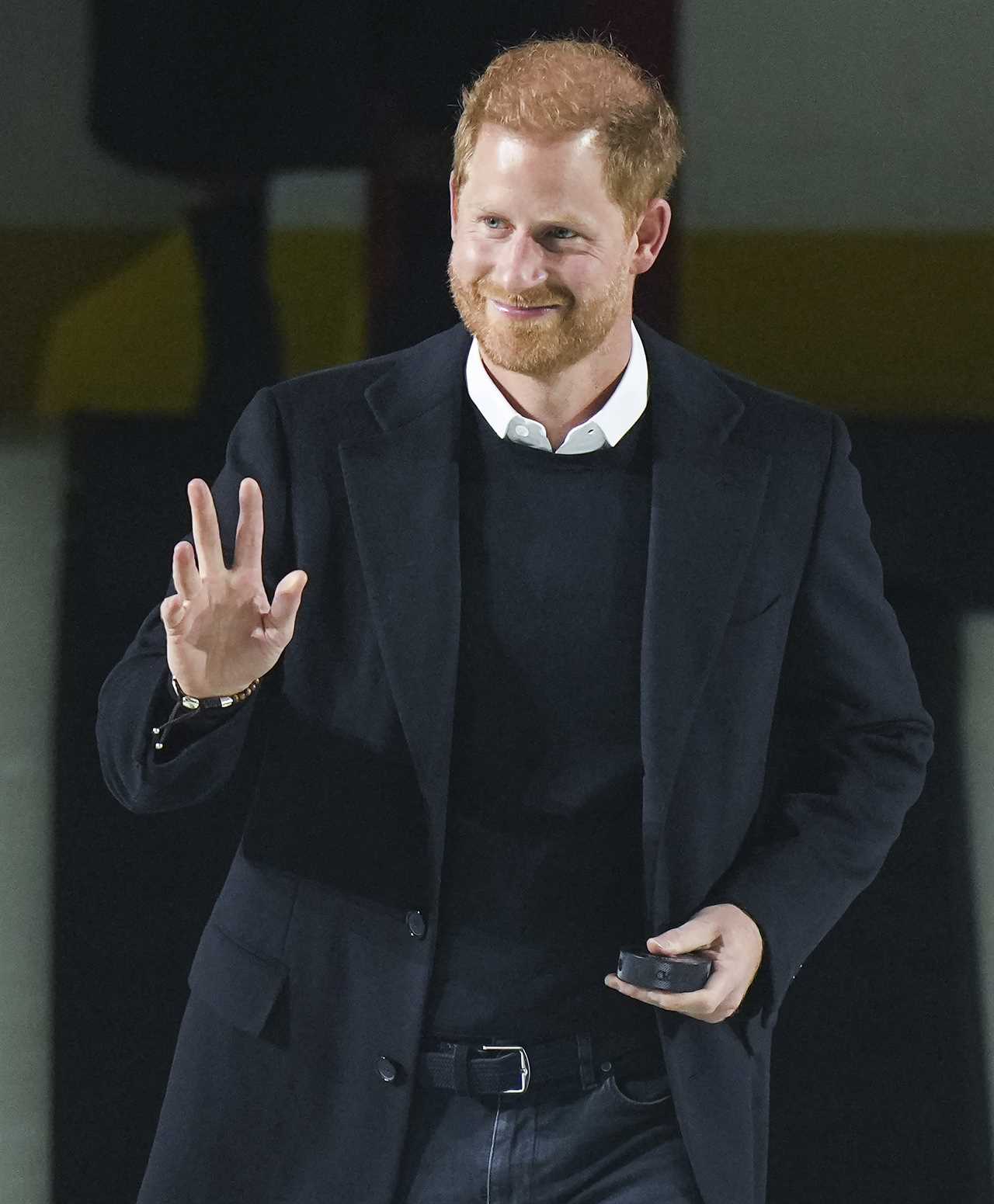 Did you miss our previous article...
https://thecelebreport.com/royalty/sarah-ferguson-reveals-she-has-turned-down-im-a-celebrity-every-year