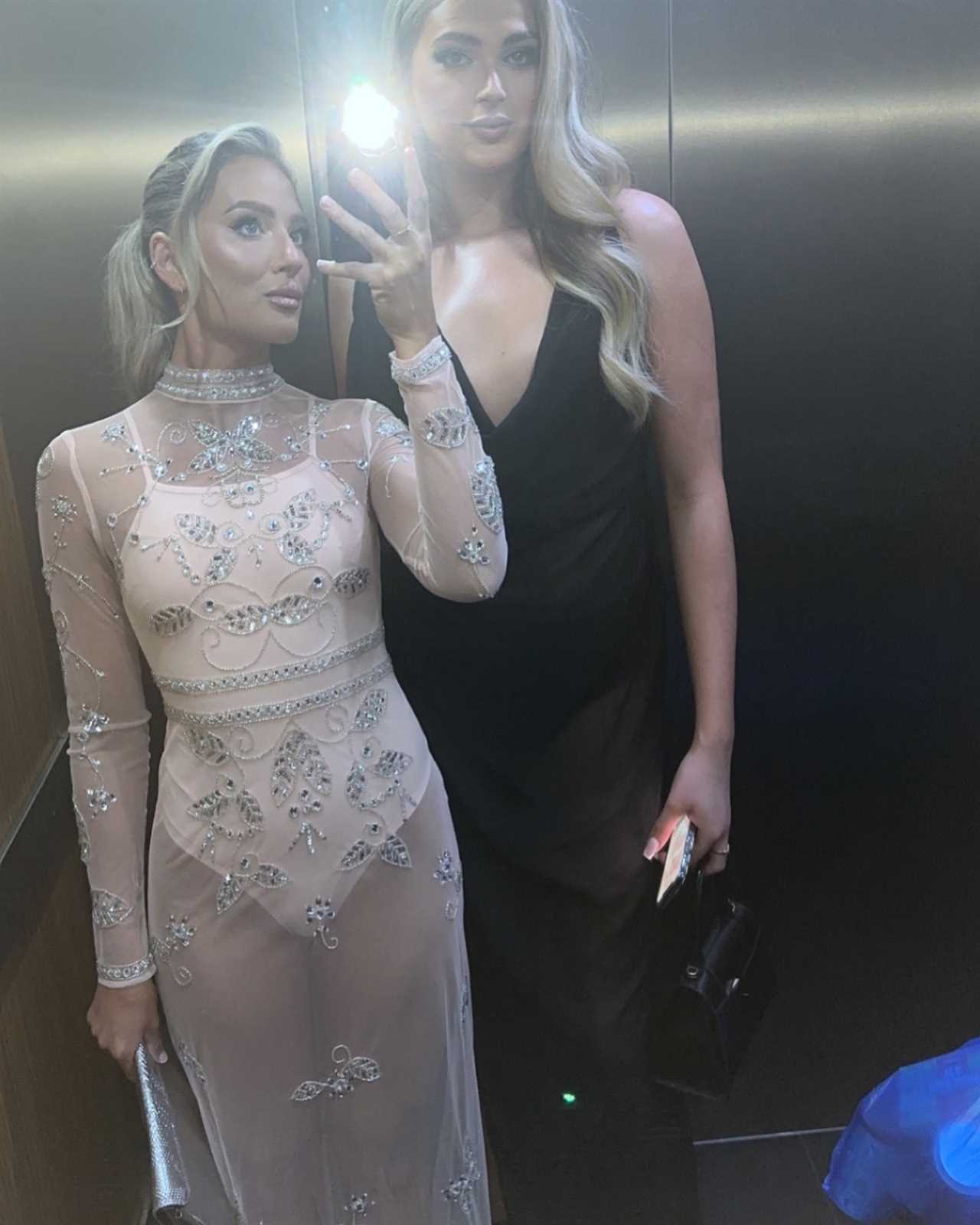 A Glamorous Entrance
Chanelle Bowen, known for her appearance on Big Brother, turned heads at the show's afterparty in a stunning see-through dress. The dental therapist, who faced accusations of lying before the live final, posed alongside co-star Hallie Clarke, making a glamorous statement.
A Dazzling Outfit
Chanelle, 29, chose a white semi-sheer dress with silver sequins for the occasion. Underneath, she wore a white skintight bodysuit and styled her blonde hair in a sleek high ponytail, ensuring all eyes were on her sizzling ensemble.
Party Time
In an Instagram caption, Chanelle expressed her excitement for the final and wrap party. Fans were quick to shower her with compliments, with one referring to her and Hallie as "2 Queens In One Photo."
Controversial Exit
During her exit interview, Chanelle faced tough questions about her time in the house. Although she refused to admit to talking about Trish when breaking the rules, she did acknowledge her own mistakes. Fans, however, were not satisfied with her lack of accountability.
Revealing Secrets
Chanelle also spilled the tea about secret signals among the housemates. This revelation came after fellow contestant Yinrun expressed her anger over Chanelle and Kerry snubbing her in the kitchen. Yinrun pleaded for them to have better manners.

Overall, Chanelle's see-through dress made a lasting impression at the Big Brother afterparty. Her glamorous style and controversial exit continue to captivate fans.


Did you miss our previous article...
https://thecelebreport.com/television/carla-connor-in-danger-as-peter-barlow-spirals-out-of-control-in-coronation-street