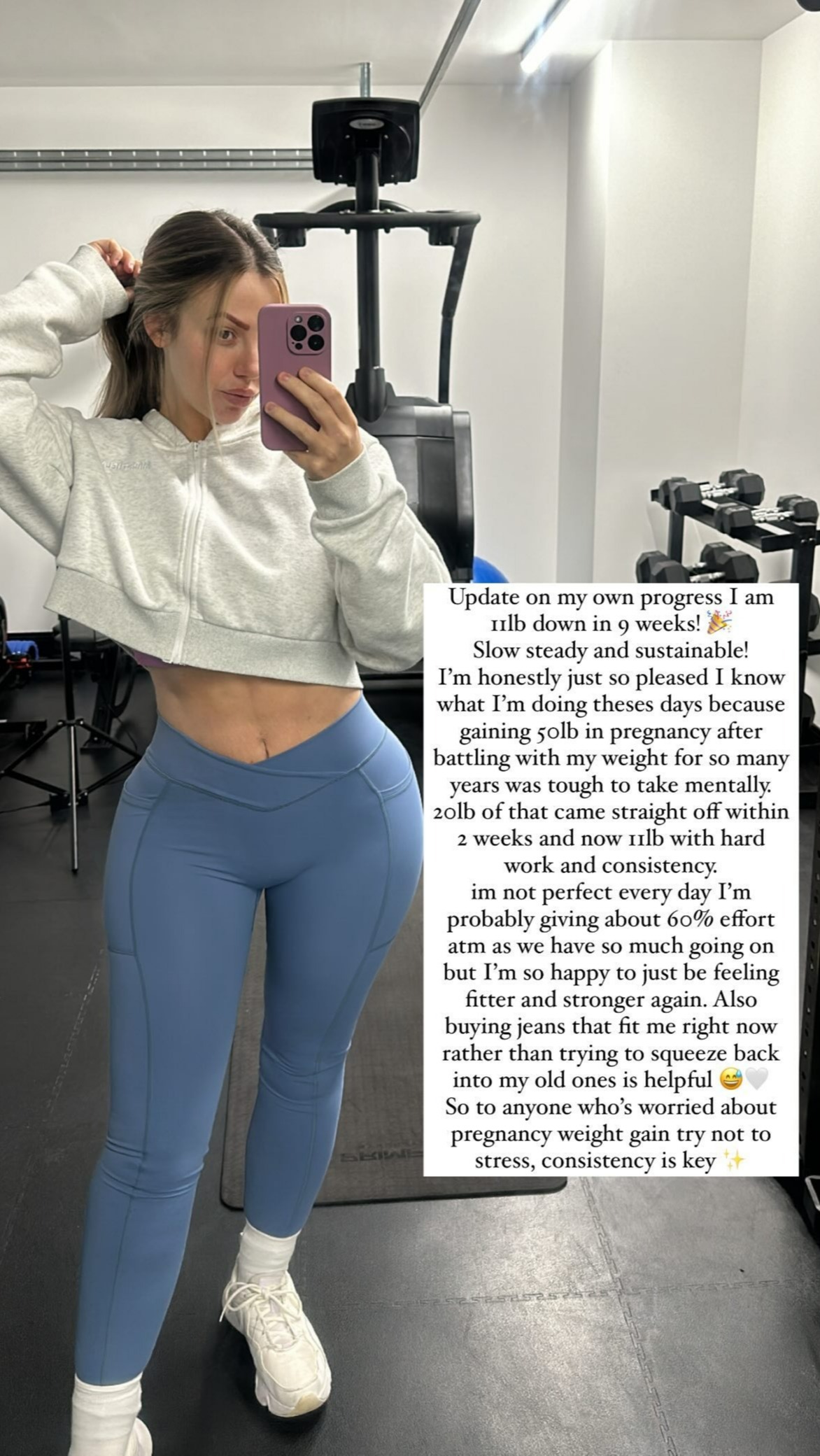 Achieving a Stunning Transformation
Holly Hagan, known for her appearances on reality show Geordie Shore, has recently shared her incredible weight loss journey after giving birth to her first child. The 31-year-old TV personality revealed that she lost an impressive 11lbs in just nine weeks, following a pregnancy that saw her gain three and a half stone.
Revealing Her Progress on Social Media
Taking to Instagram, Hagan posted a series of photos showing off her toned abs, after dedicating herself to a new fitness regime at home. In her caption, she expressed her delight at the slow and steady progress she has made, emphasizing that her approach is both sustainable and healthy.
Overcoming Mental Challenges
Hagan shared that the weight gain during her pregnancy took a toll on her mentally. After struggling with her weight for many years, gaining weight was especially difficult. However, she was able to shed 20lbs within two weeks postpartum and has continued her journey through hard work and consistency. She encouraged others not to stress about pregnancy weight gain, reminding them that maintaining consistency is the most important factor.
The Importance of Sustainable Fitness
Despite the progress she has made, Hagan admitted that she is not perfect every day and currently puts in about 60% effort due to her busy schedule. However, she is thrilled to be feeling fitter and stronger, and shared that buying jeans that fit her at her current weight has been a positive experience. She hopes her journey serves as inspiration for others who may be worried about pregnancy weight gain.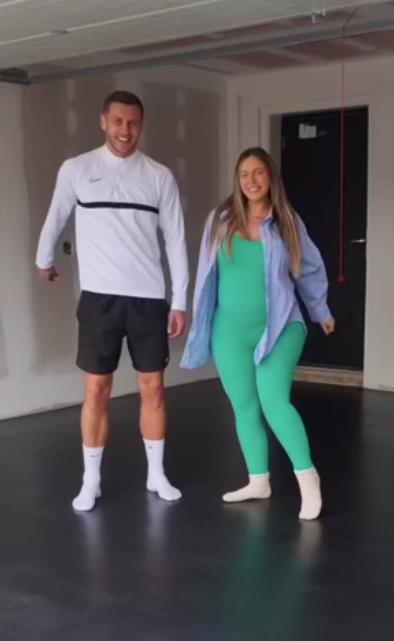 A Passion for Fitness
In recent weeks, the former reality star has been promoting her exercise program, Four Fitness. Hagan has been working out consistently and is proud to share the results of her hard work.
Controversy Surrounding BMI Classification
Hagan also addressed a recent incident in which she was classified as "obese" on the BMI scale, despite her visibly toned physique and healthy lifestyle. Expressing her frustration, she shared that many women have joined her programs because they have been denied fertility treatment unless their BMI is below 30. In this image, Hagan's BMI was above 30, leading her to question how thin individuals need to be in order to be given the chance to start a family.

Overall, Holly Hagan's weight loss journey serves as an inspiration to many who have experienced similar struggles. Her dedication to sustainable fitness and body positivity is a testament to her strength and determination.


Did you miss our previous article...
https://thecelebreport.com/television/first-dates-most-tragic-stars-heartbreak-and-loss-behind-the-scenes