LOOSE Women star Nadia Sawalha has broken her silence on Phillip Schofield's This Morning axing with a cryptic comment about 'rule breaking'.
Nadia, 58, has so far remained tight-lipped on Phillip's sudden departure from Loose Women's sister show, as she has "a rule" not to talk about ITV colleagues behind their backs.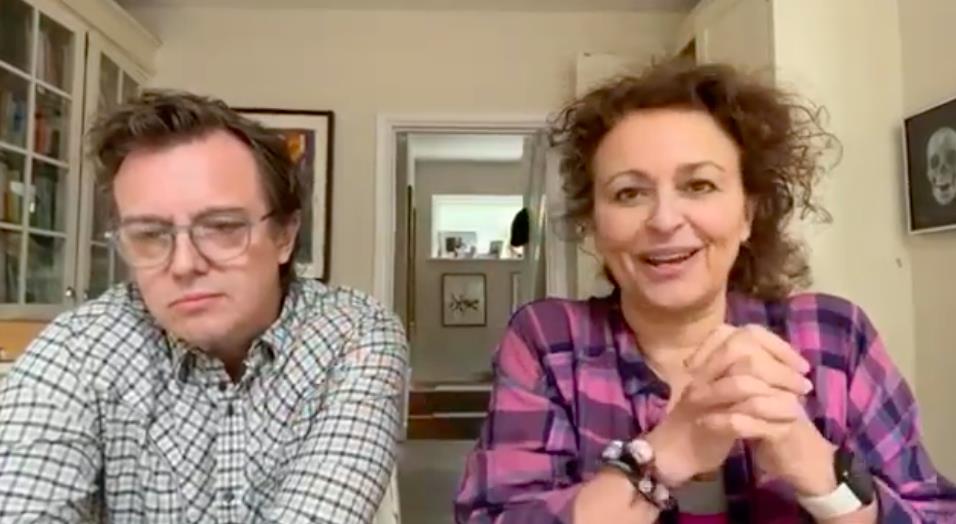 Loose Women's Nadia Sawalha has spoken about Phillip Schofield's axing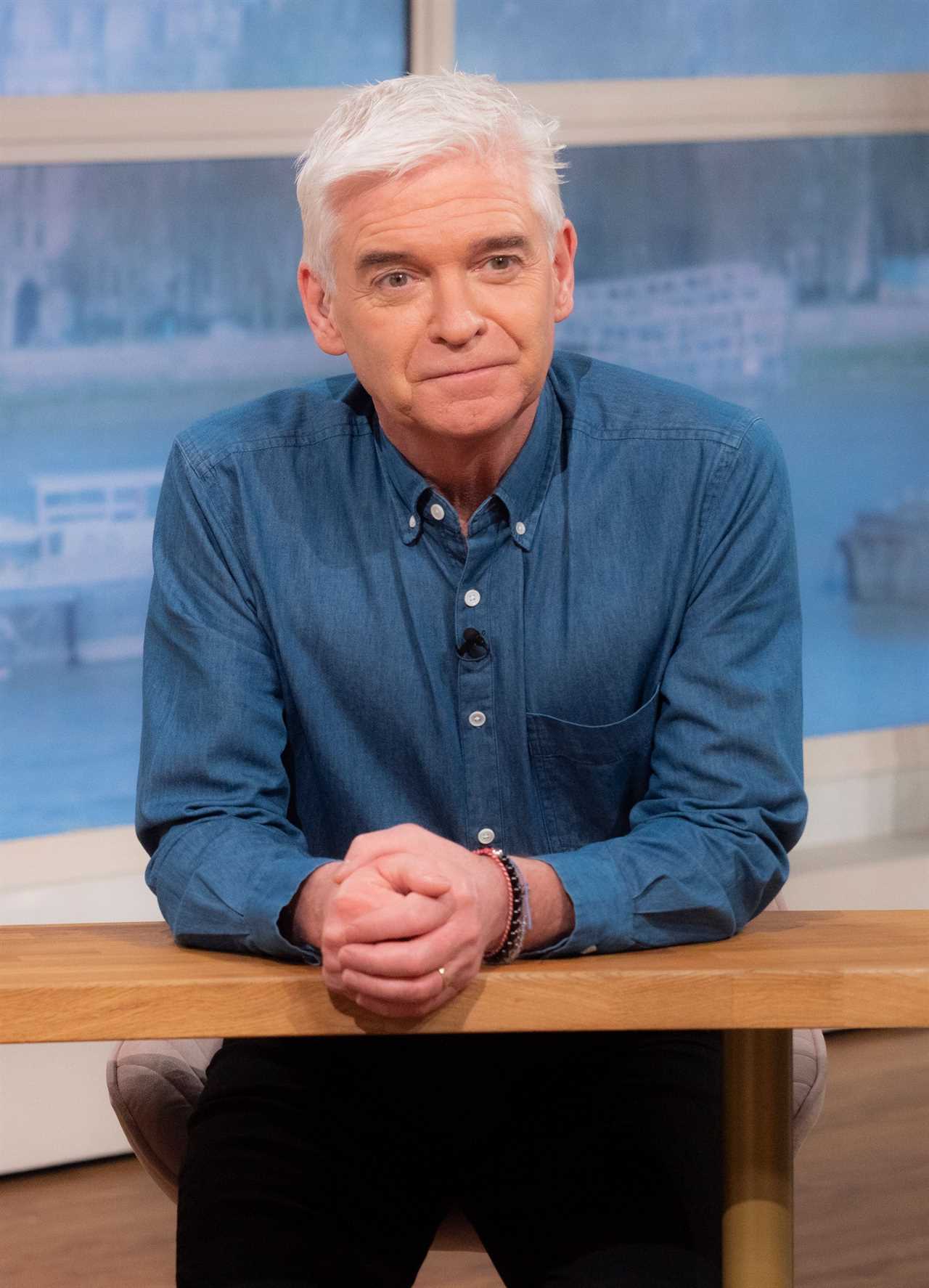 She has hinted that the This Morning star 'bad-mouthed' her behind her back

But in a candid chat with her director husband Mark, Nadia has admitted that she has got past history with the ex This Morning host.

Without giving too much away and breaking her own "rule", she suggested 61-year-old Phillip once "bad-mouthed" her behind her back.

Nadia said on the couple's Coffee Moaning podcast: "This story with Phillip and Holly is just huge, it's just everywhere. There's so much speculation and so much chat. 

"I think everybody at ITV, like my colleagues, and whether I'm doing a live Instagram or on [YouTube], there is the constant question of why haven't we said anything? Why are we not saying anything?

"It is difficult, because I do have a rule.

 "There are people who don't stick to that rule and I believe that a certain person who is in the news at the moment didn't stick to that so much with me a long while ago. 

"I'm just going to leave that there…"

As Mark agreed, Nadia added: "Something that I never actually heard but something you and friends told me when I was in Big Brother." 

Nadia – who appeared in the 2015 series of Celebrity Big Brother – later explained her "rule" further, telling listeners: "I don't know Phillip and Holly.

"They pass around the studios but I've never had a cup of coffee with them, I've never sat and had a chat with them but I have a rule – and I think it's a good one – that I don't bad-mouth people that are colleagues.

"I think that's what makes you a decent person or not."

Nadia and Mark's YouTube podcast came hours after Dermot O'Leary and Alison Hammond paid tribute to Phil on This Morning. 

The pair, who have been drafted in as emergency standbys for the axed host, explained Phillips now-former co-star Holly Willoughby is taking a two-week "half term break". 

Dermot went on to describe Phil as "one of the best live television broadcasters this country has ever had".

During Nadia and Mark's YouTube podcast, Mark ran a poll asking listeners: "Are you pro Phillip and do you feel sorry for him?"

Looking alarmed, Nadia scolded him: "Oh my God! I can't be involved in this! I'm not here. I've got a rule." 

Reading the results, Mark confirmed minutes later: "Three quarters of you don't [feel sorry for Phil] but a 1/4 of you do and that's sizeable."

Nadia added: "I have to say, I was very, very shocked that he did go. I really was shocked."

She also said she "feels sorry" for Holly, explaining: "I take umbrage with the suggestion that Holly has somehow kicked Phillip out of the way.

"It's just plain sexist, because nobody actually knows apart from the people involved."

Meanwhile, Nadia's Loose Women co-star Ruth Langsford couldn't help but made a dig about Phillip during Monday's lunchtime show.

Her husband, Eamonn Holmes, however went one step further and really let rip in a furious rant during his GB News breakfast show.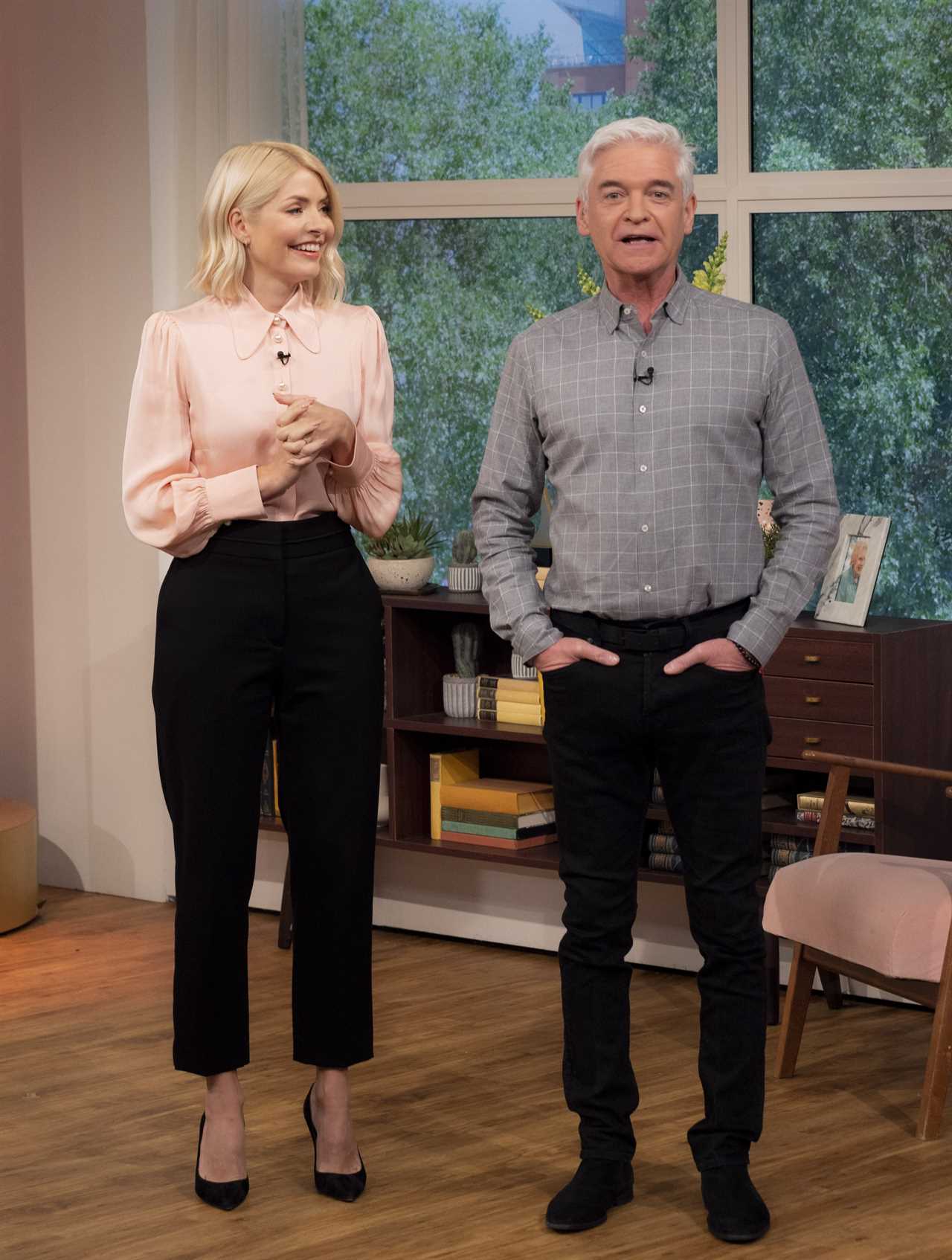 Holly is now taking a two-week 'half term' break in the wake of Phillip's departure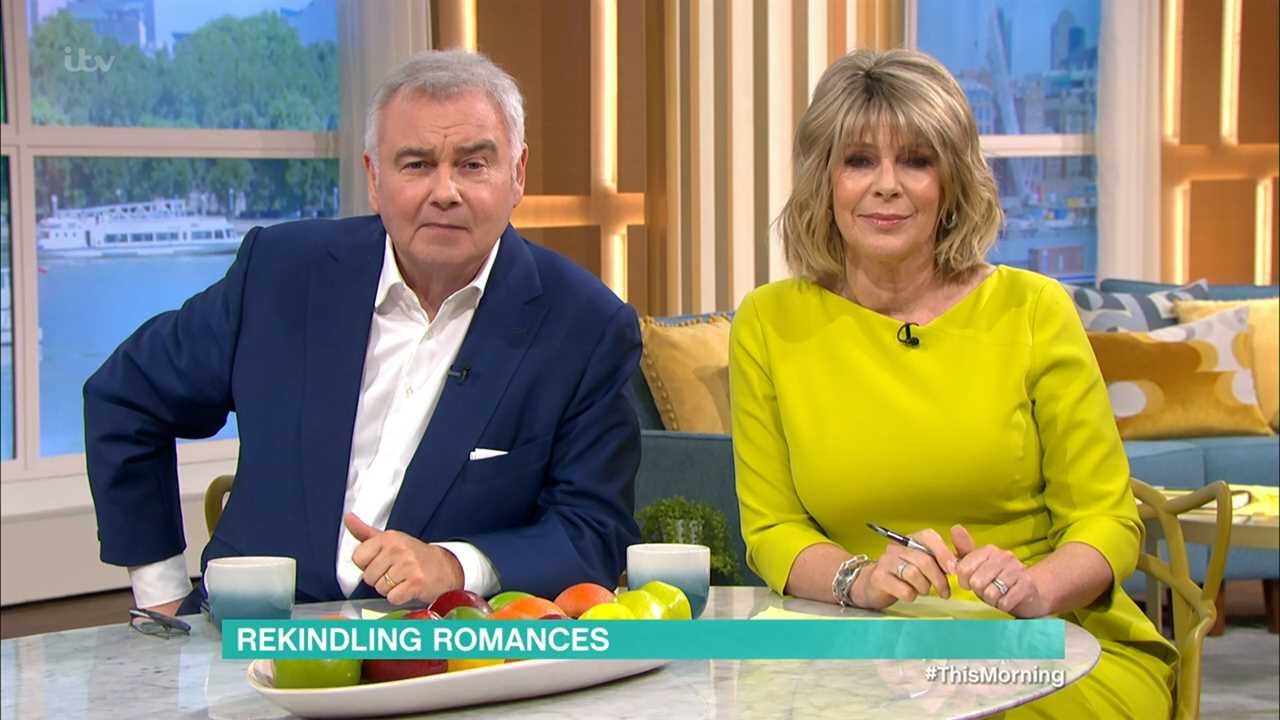 Former This Morning stars Eamonn Holmes and Ruth Langsford have made their feelings known