Introductions, But Something's Missing
In the latest episode of Married At First Sight UK, viewers were introduced to this year's brides and grooms as two couples said their vows. However, fans quickly noticed that a crucial part of the show was missing - the scene where the participants tell their families about their decision to marry a total stranger.
Star Raises Concerns on TikTok
Mafs star Thomas Hartley, who gained fame on the show in 2022, took to TikTok to express his surprise and disappointment at the absence of the family reveal. He questioned, "Where's the families? Where's the reveal? That was our most iconic moment." It seems that Thomas isn't the only one who noticed, as social media platforms like Twitter have seen fans campaigning for the return of this beloved part of the show.
Call for Priceless Reactions
The reactions of the participants' friends and family members to the news that they are marrying a stranger have always been a fan favorite. One Twitter user suggested that a show or segment focused solely on these reactions would be pure entertainment. With the show making history this season by featuring its first transgender bride, Ella Morgan, fans are eager to see the families involved and their initial responses.
Longest Season Yet
This season of Married At First Sight UK is set to be the longest yet, with a run of 36 episodes. As the series launched, viewers witnessed an awkward moment between one bride and groom. Laura, visibly disappointed with her match, made it clear that her "very firm criteria has not been met." She expressed her disappointment in Arthur, stating that he is not as posh as she had hoped.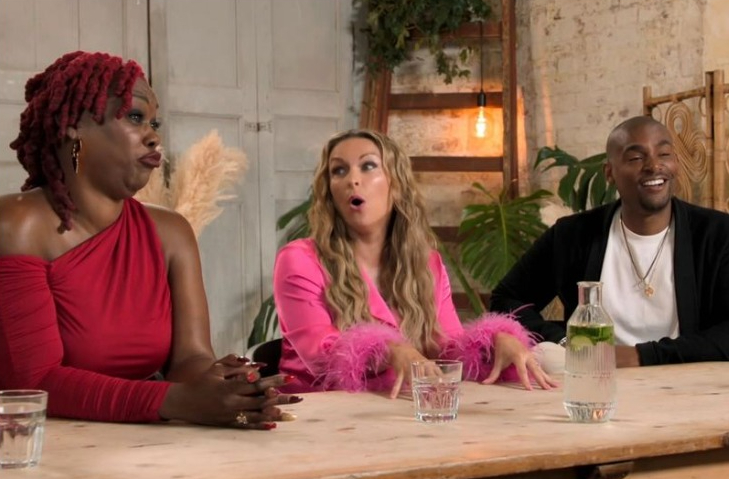 Despite the missing family reveal, fans can expect plenty of drama and excitement in the upcoming episodes, as the couples navigate married life with a total stranger by their side.


Did you miss our previous article...
https://thecelebreport.com/television/love-island-star-tink-reading-opens-up-about-heartbreak-and-healing