RACHEL Lindsay was one of the unlucky ladies who were sent home during Nick Viall's season of The Bachelor.
At the conclusion of The Bachelorette's 13th season, she found love with show winner Bryan Abasolo.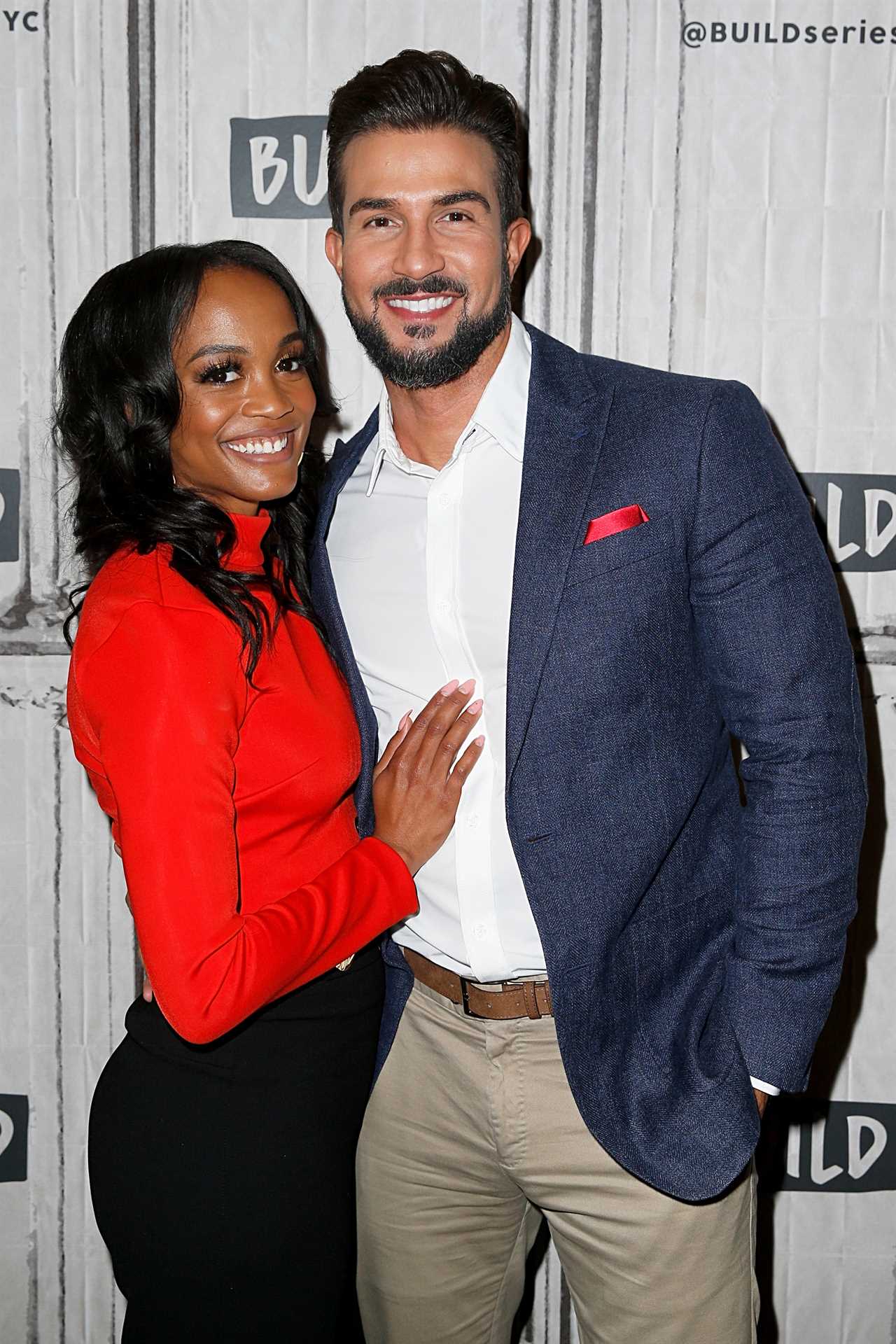 Two years after The Bachelorette 13 ended, Rachel Lindsay and Bryan Abasolo walked down the aisle
Who is Rachel Lindsay's husband Bryan Abasolo?
Bryan Abasolo is a chiropractor from Florida, he was also a contestant on Rachel Lindsay's season of The Bachelorette.
He is the founder and owner of the Miami Disc & Laser Therapy Center where "he helps people with debilitating neck and back pain regain control of their lives with non-surgical and drug-free treatments," according to his LinkedIn.
On August 7, 2017, Rachel's season concluded and it was revealed she chose Bryan as the winner.
At the end of the season finale, it was announced Rachel and Bryan became engaged.
When did Rachel Lindsay and Bryan Abasolo get married?
On August 24, 2019, Rachel and Bryan tied the knot at Royalton Suites in Cancun, Mexico.
Just months before their three-year anniversary, Bryan told US Weekly: "We just got a lot of great things going on.
"Our careers are flourishing, we're both in a good place.
"We have a new house, we have our dogs, kids are in our future as well.
"I feel like it's been a long time but then when we really think about it, time has flown by as well."
Why do Rachel and Bryan live apart?
The couple has a bicoastal relationship as the Bachelorette works on her career in Los Angeles while Bryan runs his chiropractor business in Miami.
"I didn't move to LA because I just love the city," Rachel told her husband on his Dr Abs Healthcast podcast.
"You're focusing on your practice and building it to a place you want it to be.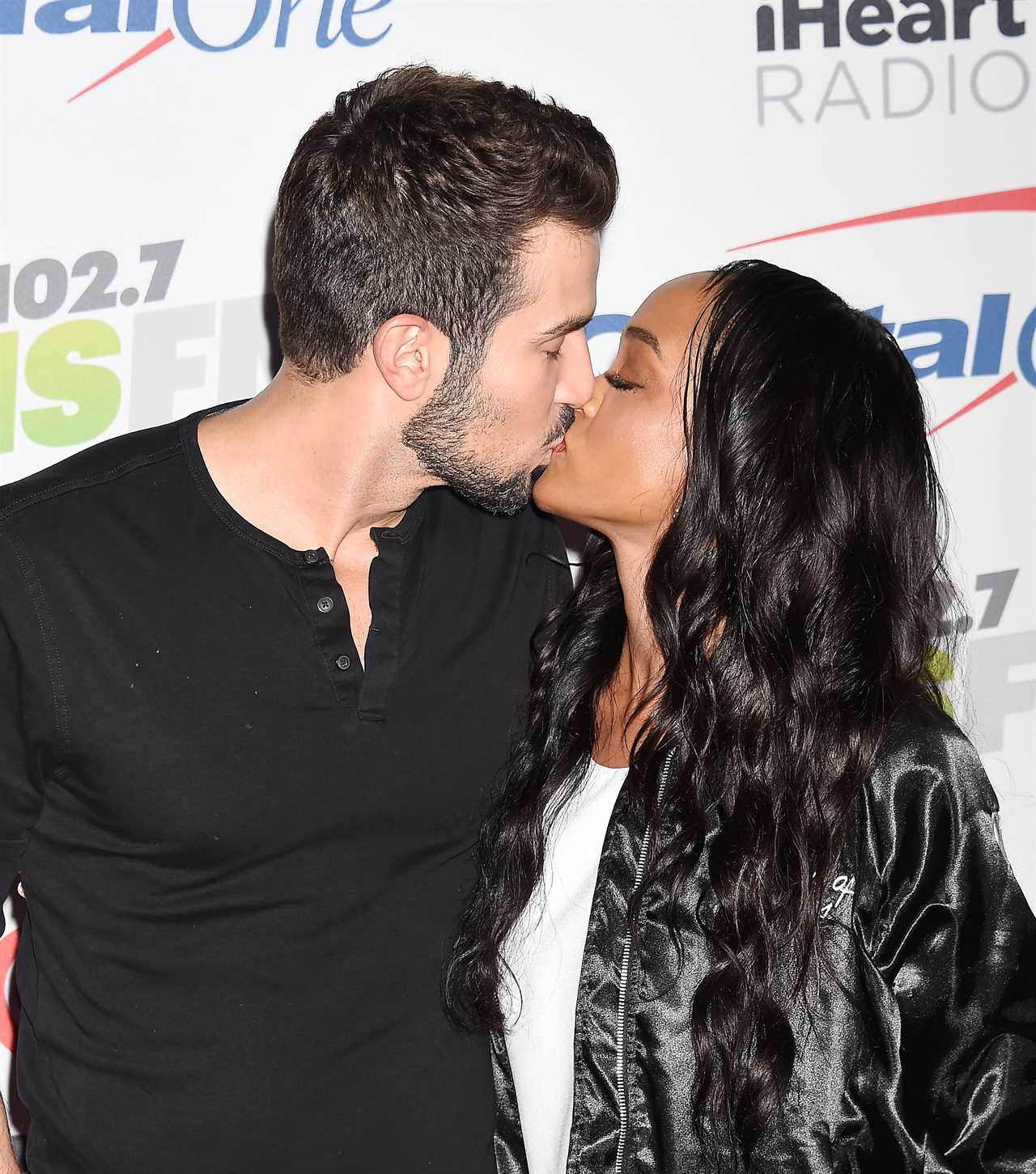 Rachel and Bryan became engaged during The Bachelorette's 13th season

"I am here in LA working for Extra and doing other things, and we're doing this to eventually bring ourselves together."

Bryan said he was happy for Rachel "to do [her] thing" in California while he ran his Florida business, noting: "You're killing it right now, and I love it."

Rumors have surfaced that the two may be divorcing due to their long-distance relationship.

The then-newlyweds emphasized that they don't plan on living apart forever and that there are no plans for divorce in the future.

"We know where we're going, we know where we're headed, and we know what we're trying to build as Abasolos," said Rachel.

"I can see from the outside looking in how it's like, 'Wow, when Rachel was on the show she talked about not wanting to put her career over her husband.'

"But the thing is, I'm not putting my career over my husband. I'm putting my family first.

"Part of that is putting us in a position to succeed and put our family in the best position."


Did you miss our previous article...
https://thecelebreport.com/television/loose-women-feud-reignited-as-carol-mcgiffin-slams-costars-tattoos-saying-theyre-having-a-midlife-crisis